Principal Software Engineer
Apply
Requisition ID 144002BR
Date updated 07/12/2019
Job Title:

Principal Software Engineer

Location: FelthamSummary of Role
Raytheon UK is seeking a Principal Software Engineer to join a Programme Engineering team in our Defence Intelligence Services (DIS). The role will see the Principal Software Engineer develop and deliver a wide range of mission critical applications to our defence and intelligence customers. This will involve both the development of custom software as well as the integration of COTS and bespoke software. Dedicated development, test and integration environments are available to support problem investigation and resolution as well as distribution of new software releases.
This role offers a skilled and motivated Software Engineer an exciting opportunity to join the DIS team at a very exciting time. The successful candidate will find themselves working on programmes at various stages of the development lifecycle, from requirements analysis through to design, build, test and acceptance into live service. This will also be an opportunity to get involved with the transformation of our approach from traditional waterfall processes to an agile process where we will be partners with our customers rather than traditional defence suppliers. The role will also include the opportunity to work with our supplier base specifying and supporting the integration and testing of the third party subsystem deliverables.
Main Duties
To design, develop and maintain mission critical applications

Design and develop product functionality, user interfaces and performance improvements

Key interface to external customers and suppliers

Lead scrum\\team meetings

Responsible for reviewing team members deliverables and providing feedback & guidance

Act as lead engineer for small/medium programmes or subsystems within larger programmes

Support Estimation activities

Support technical planning and management meetings

Provide software metrics to the programme
Candidate RequirementsEssential
Current holder of or eligibility to obtain MoD DV level security clearance
Skills in two or more of the following:
Java application development

C/C++ based application development in a Linux environment

Web application frameworks development in languages such as JavaScript, jQuery, node.js, angular.js, HTML5/CSS3

Application development using Java orientated middleware, for example, JEE, Spring, Hibernate, Apache Camel

Software application development utilizing RDBMS (e.g. Oracle/MySQL) and/or unstructured persistence layers, (e.g. ElasticSearch, MongoDB )

Expertise in J2EE development - specifically with web application development
Desirable
Experience Working in an Agile/SCRUM/DevOps delivery model

Experience of scripting languages; Perl, Python, ruby

Experience with high performance distributed systems

Experience of Data Analytics and Visualization

Experience of Big Data Technologies (Hadoop, Pig, Hive, Spark)

Experience in secure development techniques and tools that produce secure systems

Understanding of virtualization (e.g. VMWare and Hyper-V)

Experience of PKI and encryption techniques
About Raytheon
Raytheon UK is a subsidiary of Raytheon Company. We are a prime contractor and major supplier to the UK Ministry of Defence and have developed strong capabilities in mission systems integration in defence, National & Cyber security and commercial markets. Raytheon UK also designs, develops and manufactures a range of high-technology electronic systems and software solutions at its facilities in Harlow, Glenrothes, Gloucester, Manchester Waddington and Broughton.
Raytheon Company, with 2017 sales of $25 billion and 64,000 employees, is a technology and innovation leader specialising in defence, civil government and cybersecurity solutions. With a history of innovation spanning 95 years, Raytheon provides state-of-the-art electronics, mission systems integration, C5ITM products and services, sensing, effects, and mission support for customers in more than 80 countries.

Raytheon

is headquartered in Waltham, Massachusetts.
Raytheon Career Development
Raytheon has a wealth of resources available to help you develop your career from the moment you join. Activities range from on-line learning modules, to external training and support for taking professional qualifications relevant to your role.
Standard Benefits
25 days holiday + statutory holidays
Contributory Pension Scheme (up to 10.5% company contribution)
6 times salary 'Life Assurance'
Flexible Benefits scheme with extensive salary sacrifice scheme's
Enhanced sick pay scheme
Enhanced Family Friendly Policies, including enhanced Maternity, Paternity & Shared Parental leave.
37 hour working week with an early finish Friday. Flexible working arrangements may be considered depending on the role and subject to line manager approval.
Canteen facilities available at Harlow and Glenrothes sites with free snacks and drinks (hot and cold) available at others
Diversity
Diversity is a core business imperative at Raytheon. We are an equal opportunity employer that promotes inclusiveness and always employs the best professionals for the job. Having a diverse workforce allows Raytheon to draw upon a range of different ideas and experiences which supports growing our business and creates an environment where everyone has an equal opportunity for success. Raytheon UK pro-actively encourages diversity of ideas, thoughts, and networking opportunities and has created Employee Resource Groups (ERGs) including Raytheon Women's Network, YesNet (Young Employees Success Network), D&I counsel and Reservist Network which all Raytheon employees are welcome to participate in.
144002
Relocation Eligible
No
Clearance Type
DV - Current
Expertise
Software Engineering
Type Of Job
Full Time
Work Location
United Kingdom - Feltham
Apply
Explore job location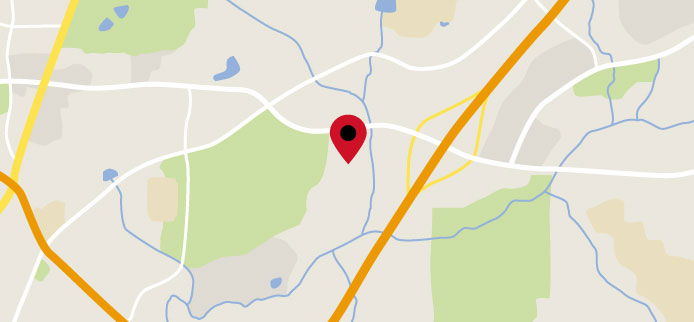 Explore nearby restaurants, airports, gyms, banks, and more. View the map to see more information.
View Map
Upcoming Events
U of Arizona- Engineering/STEM Next Day Screens - Fall 2019
Time: 8:00 am MT - 5:00 pm MT Address: Student Union Memorial Center 1303 E. University Blvd. Suite 411 Tucson, Arizona 85721 Type: Campus Screens
U. of Arizona - Eller EXPO (Finance LDP) - Undergrad (Fall 2019)
Time: 11:00 am MT - 4:00 pm MT Address: McClelland Atrium, 2nd Floor 1130 E. Helen St. Tucson, Arizona 85721 Type: Campus Career Fair
MSU Fall Career Days - Engineering & Technology Fall 2019
Time: 4:00 pm ET - 7:00 pm ET Address: Spartan Stadium 891 Birch Rd East Lansing, Michigan 48824-5005 Type: Campus Career Fair
MSU Fall 2019 AES Networking Mixer
Time: 7:00 pm ET - 8:30 pm ET Address: , Type: Networking Event
New Mexico State U. - Career Expo (Fall 2019)
Time: 9:00 am MT - 3:00 pm MT Address: Corbett Center Student Union 3rd Floor Ballrooms 1600 International Mall Las Cruces, New Mexico 88003 Type: Campus Career Fair
U. Texas, San Antonio Campus Screens - Fall 2019
Time: 8:30 am CT - 5:00 pm CT Address: UTSA Career Center 1 UTSA Circle San Antonio, Texas 78249 Type: Campus Screens