Java Software Engineer
Apply
Requisition ID 157800BR
Date updated 03/13/2020
Java Software EngineerLocation: Feltham or WytonSummary of Role Main Duties
Raytheon UK is seeking a Software Engineer to join a software engineering team in our Defence Intelligence Services (DIS). The role will be to develop and deliver a wide range of mission critical applications to our Defence and Intelligence Customers.
Design and develop product functionality, user interfaces and performance improvements.
Investigate product issues and develop solutions including Defect Resolution.
Develop test plans and methodologies to ensure products meet Raytheon quality standards.
Support Customer and advise on product functionality and contribute to the continuous innovation of new products and services
Document solutions and designs.
Candidate RequirementsEssential
Demonstrate ability to undertake Java application development.

The successful applicants must be eligible & willing to obtain a SC clearance with the view to progressing to DV level which would be sponsored by Raytheon UK.
Key Behaviours
Good interpersonal skills for Customer liaison
Good written and oral communication skills
Good time management, organization and prioritization skills
An inquisitive mind and a desire to promote innovation
A desire to learn and constantly expand your horizons
Ability to work closely with others in a small team
Ability to work under pressure
High degree of initiative and flexibility
Willingness to travel if required
Desirable
Java EE

HTML5 / CSS3 / JSF / PrimeFaces

Spring, SpringBoot, Hibernate, JPA

SQL (Oracle)

Rest WebServices

Linux

JIRA / BitBucket / Confluence / Jenkins

Docker

Apache Camel

ElasticSearch, SOLR

VMWare

Rabbit MQ Messaging
About Raytheon
Raytheon UK is a subsidiary of Raytheon Company. We are a prime contractor and major supplier to the UK Ministry of Defence and have developed strong capabilities in mission systems integration in defence, National & Cyber security and commercial markets. Raytheon UK also designs, develops and manufactures a range of high-technology electronic systems and software solutions at its facilities in Harlow, Glenrothes, Gloucester, Manchester Waddington and Broughton.
Raytheon Company, with 2017 sales of $25 billion and 64,000 employees, is a technology and innovation leader specialising in defence, civil government and cybersecurity solutions. With a history of innovation spanning 95 years, Raytheon provides state-of-the-art electronics, mission systems integration, C5ITM products and services, sensing, effects, and mission support for customers in more than 80 countries.
Raytheon
is headquartered in Waltham, Massachusetts.
Raytheon Career Development
Raytheon has a wealth of resources available to help you develop your career from the moment you join. Activities range from on-line learning modules, to external training and support for taking professional qualifications relevant to your role.
Standard Benefits
25 days holiday + statutory holidays
Contributory Pension Scheme (up to 10.5% company contribution)
6 times salary 'Life Assurance'
Flexible Benefits scheme with extensive salary sacrifice scheme's
Enhanced sick pay scheme
Enhanced Family Friendly Policies, including enhanced Maternity, Paternity & Shared Parental leave.
37 hour working week with an early finish Friday. Flexible working arrangements may be considered depending on the role and subject to line manager approval.
Canteen facilities available at Harlow and Glenrothes sites with free snacks and drinks (hot and cold) available at others
Diversity
Diversity is a core business imperative at Raytheon. We are an equal opportunity employer that promotes inclusiveness and always employs the best professionals for the job. Having a diverse workforce allows Raytheon to draw upon a range of different ideas and experiences which supports growing our business and creates an environment where everyone has an equal opportunity for success. Raytheon UK pro-actively encourages diversity of ideas, thoughts, and networking opportunities and has created Employee Resource Groups (ERGs) including Raytheon Women's Network, YesNet (Young Employees Success Network), D&I counsel and Reservist Network which all Raytheon employees are welcome to participate in.
157800
Relocation Eligible
No
Clearance Type
SC - Current
Expertise
Computer Science
Computer/Management Information Systems
Software Engineering
Type Of Job
Full Time
Work Location
United Kingdom - Feltham
United Kingdom - Wyton
Apply
Explore job location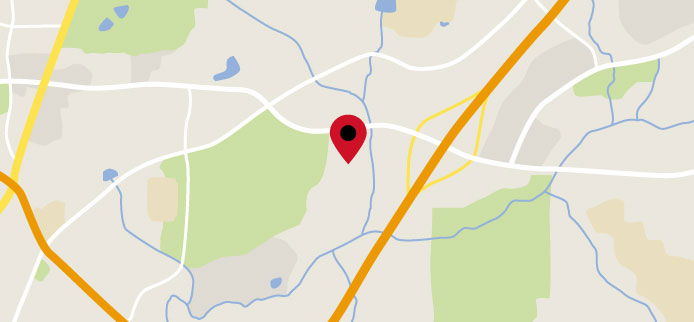 Explore nearby restaurants, airports, gyms, banks, and more. View the map to see more information.
View Map
Upcoming Events
WIT Virtual Co-Op + Career Fair Spring 2020
Time: 3:00 pm ET - 6:00 pm ET Address: Wentworth Institute of Technology 115 Ward Street Tansey Gym Boston , Massachusetts 02120 Type: Campus Career Fair
Raytheon Systems Engineering Virtual Event
Time: 3:00 pm ET - 7:00 pm ET Address: , Type: Professional Career Fair
Register
MIT Virtual Career Fair Spring 2020
Time: 9:00 am ET - 5:00 pm ET Address: MIT Fall Career Fair 2019 350 Brookline St Building WW15 Cambridge, Massachusetts 02139 Type: Campus Career Fair
SWE Virtual Fair
Time: 1:00 pm ET - 4:00 pm ET Address: , Type: Professional Career Fair
Register
Fort Gordon Annual Veterans Job Fair
Time: 10:00 am ET - 2:00 pm ET Address: Fort Gordon Chamberlain Ave & 9th Street Augusta, Georgia Type: Professional Career Fair
Cleared Careers Hiring Event - Aurora, CO
Time: 3:00 pm MT - 6:00 pm MT Address: Radisson 3155 S Vaughn Way Aurora, Colorado 80014 Type: Professional Career Fair