Disaster Recovery (DR) and Continuity of Operations (COOP) Specialist
Apply
Requisition ID 131052BR
Date updated 01/11/2019
Raytheon is seeking to hire a
Disaster Recovery (DR) and Continuity of Operations (COOP) Specialist
to join the IT Security leadership team in order to support one of our clients, a major nationwide organization.
Join the Raytheon Blackbird Technologies team to build a tailored series of Disaster Recovery (DR) and Continuity of Operations (COOP) programs for many systems and locations.
This job would be located in Morrisville, NC
Relocation assistance is not provided.
Job responsibilities will include:
Appling a comprehensive knowledge of site, system and application DR and system high availability planning.
Identifying and securing back-up systems and written policies and procedures, leveraging the latest trends in technology including cloud and Disaster Recovery as a Service (DRaaS) to help develop creative solutions that meet the needs of our customer.
Evaluating the current DR test strategy and environment and providing recommendations to close gaps and/or improve the DR test capabilities.
Working with Information Security specialists to conduct threat, risk, vulnerability assessments, and recommend DR strategies for both the IT and critical infrastructures supporting the business processes.
Collaborating with Risk Management on CR and service continuity and the development of resilience strategies and recovery procedures to ensure that critical business functions can resume within defined time frames, data loss is minimized, and failed systems are repaired and/or replaced quickly.
Serving as the primary DR and COOP contact to provide guidance, response, support and expertise during live events.
Managing and leading quarterly datacenter failover exercises, including reporting of results and applying post-exercise lessons learned.
Implementing strategies and processes to ensure that DR and COOP plan documentation and the risk register are kept up to date with changes to production systems.
Working across all aspects of the business, IT and support areas to define criticality of business functions and processes and identify alignment to technologies.
Ensuring that life-cycle and change management includes addressing DR requirements.
Required Skills:
The ability to obtain a sensitive clearance – Position of Public Trust
The position requires U.S. Person status or a Non-U.S. Person be eligible to obtain Authorization.
4+ years of relevant work experience and a Bachelor's degree
Experience successfully implementing datacenter failover/failback strategies
Expert knowledge of IT recovery strategies plans, crisis communication planning, testing of all plans, lessons learned, and corrective action plans
Strong knowledge of Public, Private, and Hybrid Cloud capabilities and their applicability to DR/COOP is a plus
A working knowledge of network and storage architecture
Advanced knowledge of FCD 1 & 2, ISO 22301, NIST 800-34 and 53, FISMA standards, and compliance relating to Business Continuity, COOP, DR, and information security
Strong experience in datacenter project management, and strong written and verbal communication skills across multiple levels and functions
Excellent organizational and time management skills; ability to prioritize and complete tasks in a timely manner, with a strong attention to detail
Ability to work independently as well as part of a team
Ability to travel to domestic locations across the United States
Desired Skills:
Knowledge of various infrastructure technologies such server clustering, intra-site load balancing, fail-over replication and mirroring, active-active, active-passive, point-in-time data recovery, systems security, and monitoring.
Experience with Incident/Problem Management, Change Management, Availability Management and Configuration Management.
Demonstrated and proven ability to lead multi-discipline teams, analyze problems, propose solutions, drive issues to resolution, and make decisions, both individually and when leading a group to reach a conclusion.
Required Education:
Bachelor's degree (Masters is preferred). Two years of related work experience may be substituted for each year of degree-level education
Desired Certifications:
Certified Business Continuity Professional (CBCP), Certified Functional Continuity Planner (CFCP), Certified Disaster Recovery Engineer (CDRE)
131052
Business Unit Profile
Raytheon Intelligence, Information and Services delivers innovative technology to make the world a safer place. Our expertise in cyber, analytics and automation allow us to reach beyond what others think is possible to underpin national security and give our global customers unique solutions to solve the most pressing modern challenges -- from the cyber domain to automated operations, and from intelligent transportation solutions to creating clear insight from large volumes of data. IIS operates at nearly 550 sites in 80 countries, and is headquartered in Dulles, Virginia. The business area generated $6.1 billion in 2017 revenues. As a global business, our leaders must have the ability to understand, embrace and operate in a multicultural world -- in the marketplace and the workplace. We strive to hire people who reflect our communities and embrace diversity and inclusion to advance our culture, develop our employees, and grow our business.
Relocation Eligible
No
Clearance Type
Public Trust Current
Expertise
Computer Science
Computer/Management Information Systems
Cyber Jobs
Security
Technical
Type Of Job
Full Time
Work Location
NC - Morrisville
Raytheon is an Equal Opportunity/Affirmative Action employer. All qualified applicants will receive consideration for employment without regard to race, color, religion, creed, sex, sexual orientation, gender identity, national origin, disability, or protected Veteran status.
Apply
Explore job location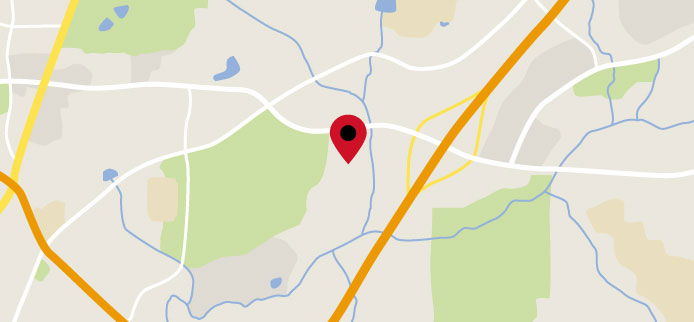 Explore nearby restaurants, airports, gyms, banks, and more. View the map to see more information.
View Map
Upcoming Events
University of Arizona Engineering iExpo - Spring 2019
Time: 10:00 am MT - 4:00 pm MT Address: Student Union Memorial Center 1303 E. University Blvd. 3rd Floor Tucson, Arizona 85719 Type: Campus Career Fair
U of Arizona - Engineering Tech Talk - Spring 2019
Time: 6:00 pm MT - 7:00 pm MT Address: Student Engagement & Career Development (SUMC, 411) 1303 E. University Blvd Bldg. #17, Suite 411 Tucson, Arizona 85721 Type: Tech Talk
Georgia Tech- Engineering Tech Talk (Spring 2019)
Time: 6:00 pm ET - 7:00 pm ET Address: Georgia Tech Student Center 350 Ferst Drive NW Crescent Room, 2nd Floor Atlanta , Georgia 30332 Type: Information Session
Georgia Tech Institute - ECE Career Fair (Spring 2019)
Time: 10:00 am ET - 4:00 pm ET Address: Christopher Klaus Advanced Computing Building 266 Ferst Drive Atlanta, Georgia 30332-0765 Type: Campus Career Fair
Georgia Tech Grand Challenge Industry Panel
Time: 5:00 pm ET - 7:30 pm ET Address: Georgia Tech Student Center 350 Ferst Drive NW Crescent Room, 2nd Floor Atlanta , Georgia 30332 Type: Employer Panel
Veteran's Virtual Open House
Time: 11:30 am CT - 1:00 pm CT Address: , Type: Professional Career Fair
Register