University Programs 2017: Financial Analyst I
Apply
Requisition ID 92973BR
Date updated 03/15/2017
Job Title:University Programs:Financial Analyst 1
***Great opportunity for current seniors in college or recent college graduates.If you are not a current college senior, or a recent college graduate, please visit our other opportunities at www.raytheon.com/careersand apply!***
This position requires a U.S. person or the ability to obtain an Export Authorization from the appropriate government agency for non-U.S. persons.
Job Description:
Secure Sensor Solutions (S3) Finance is seeking a Financial Analyst to join our team in El Segundo, California, to support the programs.This position will be engaged in all aspects of program support for proposal efforts as well as the daily business and financial activities for programs. Individual will partner with the Program Manager and CAM's/IPTL's and provide personal involvement in the successful proposal and execution of the contracts. Ensure that all required financial inputs (including reporting) are reviewed, analyzed and submitted on time. Responsibilities include Earned Value Management Systems (EVMS) implementation, variance analysis, data reviewing and reporting, and Estimate-at-Completion (EAC) development. Individual shall also be responsible for providing the internal financial planning (e.g., bookings, sales, profit and cash forecasting and analysis) and billings.
Required Skills:
·Experience in providing financial and business support
·Excellent desktop computer skills, particularly in the use of MS Office (Excel, Word and PowerPoint)
·Ability to quickly learn and utilize program management systems and tools to accurately analyze cost data
·Good organizational skills in leading/coordinating program personnel toward common finance goals by setting priorities and working within deadlines
·Experience interfacing and conducting business with various functional disciplines (Contracts, Operations, Engineering, etc) in program financial planning and analysis
·Excellent communication skills (written and oral) to support the preparation and presentation of written briefs and summaries for internal communication
·Candidate must thrive in a fast paced and multi-tasking environment.
·Minimum 3.0 cumulative GPA (Please upload an unofficial transcript when applying)
Desired Skills:
·Minimum 2 years of related finance experience
·Experience in organizing, preparing and presenting analysis
·Experience with APEX EV
·Experience with new contract set-up
·External EV reporting experience (IPMR and CFSR CDRLs)
·Shows initiative by seeking ways to improve processes and data analysis
·Prior experience in DoD or Aerospace
Required Education (including major):Must have a BS / BA from an ABET accredited university with a major in Finance, Business, Accounting or other related field by Summer 2017 or have graduated within 18 months prior to start date.
92973
Business Unit Profile
Go further. Outdo yourself. Set a mission and accomplish it with Raytheon. As a world-leading supplier of defense and aerospace systems, Raytheon is your partner for achieving professional success. Our Space and Airborne Systems (SAS) is a world leader in integration systems and solutions for advanced missions.

As a Raytheon employee, you will enjoy comprehensive healthcare coverage including medical, prescription drug, vision and dental care, as well as Healthcare & Dependent Care Reimbursement Accounts. Your financial well-being will be supported through our saving and investment plan, stock ownership plan, and retirement benefits. Moreover, we offer flexible work arrangements and provide various other forms of employee assistance.


Discover a place where your aspirations match your goals.
Where talented people can make an impact.
Where challenges are a daily occurrence and rewards always follow.
Make your next move to Raytheon!
Relocation Eligible
No
Clearance Type
None / Not Required
Expertise
Accounting
Finance
Business Administration
Type Of Job
Full Time
Campaign
Financial
Work Location
CA - El Segundo
Apply
Explore job location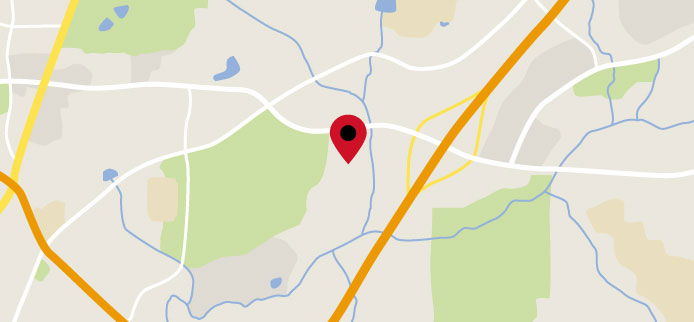 Explore nearby restaurants, airports, gyms, banks, and more. View the map to see more information.
View Map
Related Content
Work on classified projects and enjoy plenty of recognition

Whether you're just starting out on your career journey or a experienced professional, it's important that you feel recognized and rewarded for your contributions.

Raytheon is proud to offer a comprehensive and competitive benefits package to you, your spouse and your eligible children. In addition to protecting you and your family's health and well-being, we offer important income and work/life benefits to meet your needs. Learn More

Turn unique thinking into one-of-a-kind solutions

Diversity. Every company likes to talk about it, but few have embraced it with quite the same commitment as we have here at Raytheon. As a result, diversity has become a competitive imperative and an integral part of our business model, particularly as we continue to grow internationally. Learn More

Work as one to make a difference to millions

Here at Raytheon, we innovate across all domains: from land and sea to air, space, and cyberspace.It's innovation made possible by a strong internal culture and a vision that's shared by Raytheon employees across the globe – a vision of one global team creating trusted, innovative solutions to make the world a safer place. Learn More
Download our Corporate Responsibility Report.
Upcoming Events
2017 Career Fair at Benjamin Franklin Institute of Technology
Time: 11:30 am ET - 1:00 pm ET Address: Benjamin Franklin Institute of Technology 41 Berkeley Street Boston, Massachusetts 02116 Type: Professional Career Fair
Raytheon IIS Colorado Springs Open House
Time: 11:00 am MT - 7:00 pm MT Address: Hyatt Place 503 West Garden of the Gods Road Colorado Springs , Colorado 80907 Type: Professional Career Fair
Corporate Gray Job Fair
Time: 9:00 am ET - 12:30 pm ET Address: Army Navy Country Club Arlington, Virginia Type: Professional Career Fair
BloomCon Security Conference
Time: 9:00 am ET - 3:00 pm ET Address: Bloomsburg University 400 E 2nd St Kehr Union Building Bloomsburg, Pennsylvania 17815 Type: Professional Career Fair
University of Arizona Industrial Affiliates Corp. Showcase/Career Fair
Time: 4:00 pm MT - 6:00 pm MT Address: Dan Dunlap Stadium Club 1 National Championship Drive Tucson, Arizona 85719 Type: Campus Career Fair
University of Rochester Institute of Optics 2017 Spring Industrial Associates Meeting
Time: 8:00 am ET - 5:30 pm ET Address: Center for Business Engagement / University of Rochester 265 Crittenden Boulevard, Mail Box URV Saunders Research Building, Suite B.360 Rochester, New York 14642 Type: Networking Event