Sr Mgr Business Development
Apply
Requisition ID 141643BR
Date updated 06/10/2019
Raytheon is seeking a Senior Capture Manager to develop, identify and assess new business opportunities, and position new business resources to achieve growth objectives for the Electronic Warfare Systems (EWS) business. New business pursuits will focus on self-protect EW solutions ranging from $100M - $500M in total program value.
Responsibilities include but are not limited to the following: Pipeline development:
Develop, identify and assess new business opportunities, and position new business resources to achieve growth objectives for Electronic Warfare Systems (EWS) for pursuits that individually range from $100M - $500M.
Customer / Competitor intelligence:
Develop relationships with key customers; influence customer planning and clearly articulate to Raytheon's EW business leadership customer needs. Understand competitive landscape and implications to inform capture efforts.
Product line strategy development:
Develop product line strategies to achieve business goals aligned with customer plans and programs. Create, analyze and articulate innovative solutions to problems that smartly leverage Raytheon's core EW products and technologies to obtain most efficient and effective use of company investments and product line commonality strategies.
Capture execution:
Develop and lead new business captures; develop pricing and win strategies, prepare gate reviews, ensure capture process compliance and transition to capture execution team. Need to understand operational value of EW products and how they integrate within airborne sensors and effectors from both an operational and mission solution perspective.
Required Qualifications:
12+ years of professional related working experience
Successful business captures in the airborne market
Excellent interpersonal and communication skills, including the ability to present and articulate technical and business issues to senior internal and external customers.
Working knowledge of EW Systems and strategic airborne platforms and missions
U.S. Citizenship status is required as this position will require the ability to access US only data systems.
Clearance required day 1 AND role requires access to US only data
U.S. Citizenship status is required as this position needs an active U.S. Security Clearance as of day one of employment.
Desired Qualifications:
USN or USAF TACIAIR operational experience and familiarity with TACAIR EW systems
International capture experience
Strong understanding of the unique international requirements such as licensing, FCPA, FMS and DCS procurements and prior experience working with the various USG organizations that provide the necessary USG support and approvals for such international sales
Required Education:
Bachelor's Degree in Engineering or Business
Desired Education:
141643
Business Unit Profile

Raytheon Space and Airborne Systems (SAS) builds radars and other sensors for aircraft, spacecraft and ships. The business also provides communications and electronic warfare solutions and performs research in areas ranging from linguistics to quantum computing. SAS is headquartered in McKinney, Texas USA. As a global business, our leaders must have the ability to understand, embrace and operate in a multicultural world -- in the marketplace and the workplace. We strive to hire people who reflect our communities and embrace diversity and inclusion to advance our culture, develop our employees, and grow our business.

Raytheon is headquartered in Waltham, Massachusetts. Follow us on Twitter.

Relocation Eligible
Yes
Clearance Type
Secret - Current
Expertise
Business Administration
Business Development
General Management
Type Of Job
Full Time
Work Location
CA - El Segundo
CA - Goleta
Raytheon is an Equal Opportunity/Affirmative Action employer. All qualified applicants will receive consideration for employment without regard to race, color, religion, creed, sex, sexual orientation, gender identity, national origin, disability, or protected Veteran status.
Apply
Explore job location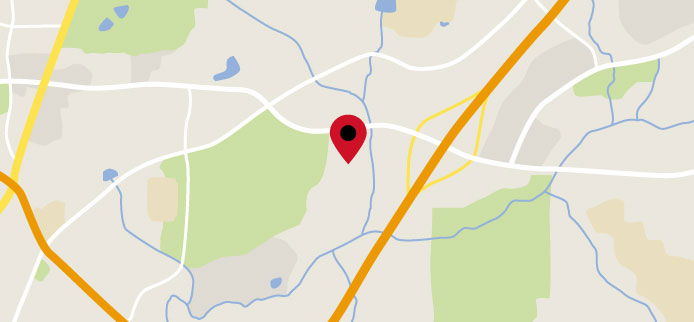 Explore nearby restaurants, airports, gyms, banks, and more. View the map to see more information.
View Map
Upcoming Events
U of Arizona- Engineering/STEM Next Day Screens - Fall 2019
Time: 8:00 am MT - 5:00 pm MT Address: Student Union Memorial Center 1303 E. University Blvd. Suite 411 Tucson, Arizona 85721 Type: Campus Screens
U. of Arizona - Eller EXPO (Finance LDP) - Undergrad (Fall 2019)
Time: 11:00 am MT - 4:00 pm MT Address: McClelland Atrium, 2nd Floor 1130 E. Helen St. Tucson, Arizona 85721 Type: Campus Career Fair
MSU Fall Career Days - Engineering & Technology Fall 2019
Time: 4:00 pm ET - 7:00 pm ET Address: Spartan Stadium 891 Birch Rd East Lansing, Michigan 48824-5005 Type: Campus Career Fair
MSU Fall 2019 AES Networking Mixer
Time: 7:00 pm ET - 8:30 pm ET Address: , Type: Networking Event
New Mexico State U. - Career Expo (Fall 2019)
Time: 9:00 am MT - 3:00 pm MT Address: Corbett Center Student Union 3rd Floor Ballrooms 1600 International Mall Las Cruces, New Mexico 88003 Type: Campus Career Fair
U. Texas, San Antonio Campus Screens - Fall 2019
Time: 8:30 am CT - 5:00 pm CT Address: UTSA Career Center 1 UTSA Circle San Antonio, Texas 78249 Type: Campus Screens