Senior Program Planning & Scheduling Mgr
Apply
Requisition ID 134536BR
Date updated 03/06/2019
The Senior Program Planning and Scheduling Manager of the Space and Airborne Systems (SAS) Electronic Warfare (EW), Secure Sensor Solutions (S3) and Space Systems (SS) mission areas is responsible for managing an organization of planning professionals who provide integrated scheduling support to a large portion of the SAS portfolio across multiple sites. This includes providing guidance, direction, mentoring and oversight to a staff of 40+ planners.
This position requires interpreting internal guidance and evolving external requirements and providing strategic solutions to program personnel and planners to ensure a compliant process that supports superior program execution across SAS.
A successful candidate will:
Set a standard for excellence in planning, and provide the means to achieve it through training, process efficiency, and access to tools
Drive accountability at all levels of the organization
Maintain a high performing organization by leading talent acquisition activities and allocating resources to support EW, S3 and SS priorities in the areas of watch programs and critical captures
Interface with EW, S3 and SS senior leaders to provide necessary insight into watch and critical campaigns
Support the Program Planning and Scheduling Director to further the vision/strategy of enabling superior program execution
Required Skills:
Have 12+ years of professional experience in Program Planning & Scheduling
Have 12+ years expertise in the development and maintenance of Integrated Master Schedules, as well as a thorough understanding of the requirements levied by various industry and government agencies including, but not limited to: DI-MGMT-81861A, GAO IMS Assessment Guide, DoD Instruction 5000.02, DFAR Supplement 252.234-7001 (Notice of EVMS), EIA-748-C- EVMS Standard, and the Planning and Scheduling Excellence Guide (PASEG)
Have a track record of achieving excellence in prior positions, as well as increasing roles of responsibility
Have experience leading an organization, with evidence of an ability to navigate personnel issues and with extensive knowledge of Raytheon's (or a similar organization's) Human Resources policies and procedures
Be eligible to obtain one or more of the following clearances: TS/SCI, SAP/SAR, SSBI
U.S. Citizenship status is required as this position will require the ability to access US only data systems.
U.S. Citizenship status is required as this position needs an active U.S. Security Clearance as of day one of employment.
Desired Skills:
Demonstrated the ability to lead large teams
Demonstrated knowledge of the Earned Value Management System (EVMS) or similar business process
Demonstrated ability to balance technical/cost/schedule constraints to achieve customer satisfaction
Demonstrated knowledge and experience in assisting Integrated Product Teams (IPTs) in planning, scheduling and cost estimating tasks
Demonstrated experience with Risk and Opportunity Management
Raytheon Six Sigma (R6S) Specialist or similar certification
Demonstrated ability to deliver customer focused solutions
Required Education:
Bachelor's degree in Business, Finance, Engineering, or similar
Advanced degree preferred
134536
Business Unit Profile

Raytheon Space and Airborne Systems (SAS) builds radars and other sensors for aircraft, spacecraft and ships. The business also provides communications and electronic warfare solutions and performs research in areas ranging from linguistics to quantum computing. SAS is headquartered in McKinney, Texas USA. As a global business, our leaders must have the ability to understand, embrace and operate in a multicultural world -- in the marketplace and the workplace. We strive to hire people who reflect our communities and embrace diversity and inclusion to advance our culture, develop our employees, and grow our business.

Raytheon is headquartered in Waltham, Massachusetts. Follow us on Twitter.

Relocation Eligible
Yes
Clearance Type
Secret - Current
Expertise
Finance
Type Of Job
Full Time
Work Location
CA - El Segundo
Raytheon is an Equal Opportunity/Affirmative Action employer. All qualified applicants will receive consideration for employment without regard to race, color, religion, creed, sex, sexual orientation, gender identity, national origin, disability, or protected Veteran status.
Apply
Explore job location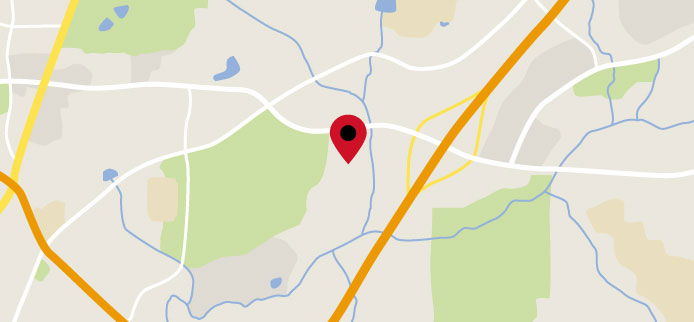 Explore nearby restaurants, airports, gyms, banks, and more. View the map to see more information.
View Map
Upcoming Events
Campus to Careers Virtual Career Fair
Time: 2:00 pm ET - 5:00 pm ET Address: , Type: Campus Screens
FORT BRAGG TRANSITION EXPO AND HIRING FAIR
Time: 4:00 pm ET - 6:00 pm ET Address: Iron Mike Fort Bragg Conference & Catering Center 2658 Reilly Road Fort Bragg, North Carolina 28310 Type: Professional Career Fair
Raytheon IIS Career Fair - DOMino
Time: 10:00 am ET - 6:00 pm ET Address: Raytheon 2265 Pacific Blvd Dulles, Virginia 20166 Type: Professional Career Fair
Register
RMS Open House - Phoenix
Time: 2:00 pm MT - 7:00 pm MT Address: DoubleTree by Hilton Hotel Phoenix - Gilbert 1800 South SanTan Village Parkway Gilbert, Arizona 85295 Type: Professional Career Fair
Register
Interview Day
Time: 9:00 am PT - 5:00 pm PT Address: , Type: Professional Open House
Fort Lee HIRE VETS NOW Career Fair
Time: 11:00 am ET - 1:30 pm ET Address: Fort Lee Soldier Support Ceter B Avenue, Bldg. 3400, Room 125 Fort Lee, Virginia 23801 Type: Professional Career Fair