Mgr III Business Development
Apply
Requisition ID 142000BR
Date updated 06/07/2019
The Business Development Manager position plays a key role qualifying and winning new business, developing and executing strategy, and customer development. This experienced business development professional must identify and understand market needs & growth, work with existing customers and establish new customers, develop strategies and deploy tactics to execute and meet our annual operating plans for Raytheon Vision Systems (RVS) Space Product Line.
This position will operate under the guidance of the Business Development lead for RVS and the Space Product Line Director, and will adhere to established proposal processes, assist with or run major & minor proposal efforts, conduct Strategy & Gate reviews, develop ROM cost estimates, and generate price-to-win strategies and win themes. This BD professional leads development of Product Line strategies, briefs leadership, and leads business development, opportunity shaping, proposal management and capture to meet assigned bookings plan. This individual will lead new business planning, prediction & monitoring in their assigned markets, develop customer contact plans and host / support / plan customer meetings. In addition this individual will lead identification and support of conferences and trade shows related to their assignment as required. He/She will participate in customer wants/needs tracking and assessment, and will bring broad market knowledge to assist in identification and qualification of new business opportunities. This position will lead development of capability white papers, customer presentations, and develop and manage marketing collateral materials consistent with Raytheon policy, RVS strategy and technology roadmaps. The position will utilize Raytheon resources for market information, conduct general market and competitive intelligence research.
Key Job Duties include:
Meet RVS's annual operating plan and develop a robust pipeline for the Space product line
Develop customer relationships, clearly communicate RVS capabilities, and develop approaches and solutions to customer needs
Participate in and host/coordinate/facilitate customer meetings
Develop cost and price to win analyses and cost estimates
Execute the RVS Integrated Product Development process for business capture. Oversee and create proposals and conduct gate reviews
Develop RVS capability white papers, product analysis, and various presentations
Prepare marketing materials
Participate in market, environment, and customer analysis activities with the business area lead
Some travel will be required to support Customer meetings, Industry events and conferences; and to RVS Goleta.
Responsibilities include:
Leadership: provide business development and capture leadership under the direction of the Business Development Lead for assigned market area,
Develop the Business: Develop a business strategy consistent with product line goals and market penetration plan to grow the market area.
Apply Technical Expertise: Know and understand core technologies for the product line to be able to coordinate and communicate between customers and internal operations, and lead assigned market pursuit strategy.
Structure and Staff: Work with colleagues for customer development, whitepapers, new market capture activities and proposals.
Required Skills:
U.S. Citizenship status is required as this position needs an active U.S. Security Clearance as of day one of employment
This position requires an active Top Secret security clearance with a valid background investigation
Known leader with key government & prime customers and/or ability to rapid re-establish contacts. Experience in bidding, cost projection, effective communication/presentation, roadmap generation, analytical and problem solving skills. Able to develop business plans for long term growth.
Minimum of 10 years' experience in business development, program management, or technology development management.
Program/project management, interpersonal communication team building and collaboration across business skills. Ability to interface at the Director, Vice President level and above.
Intelligence gathering and assessment of market segments, customers, competition, including realistic assessment of opportunities, status updates, and partnerships.
Identification of funding line items on program aligned with US Government budgeted line items
Innovative thinker with strong initiative.
Systems Solutions thinker to address customer needs.
U.S. Citizenship status is required as this position will require the ability to access US only data systems.
Required Education:
BA or BS degree
Desired Education:
MBA or Master's Degree preferred 142000
Business Unit Profile

Raytheon Space and Airborne Systems (SAS) builds radars and other sensors for aircraft, spacecraft and ships. The business also provides communications and electronic warfare solutions and performs research in areas ranging from linguistics to quantum computing. SAS is headquartered in McKinney, Texas USA. As a global business, our leaders must have the ability to understand, embrace and operate in a multicultural world -- in the marketplace and the workplace. We strive to hire people who reflect our communities and embrace diversity and inclusion to advance our culture, develop our employees, and grow our business.

Raytheon is headquartered in Waltham, Massachusetts. Follow us on Twitter.

Relocation Eligible
Yes
Clearance Type
TS/SCI - Current
Expertise
Business Development
Type Of Job
Full Time
Work Location
CA - El Segundo
CA - Goleta
Raytheon is an Equal Opportunity/Affirmative Action employer. All qualified applicants will receive consideration for employment without regard to race, color, religion, creed, sex, sexual orientation, gender identity, national origin, disability, or protected Veteran status.
Apply
Explore job location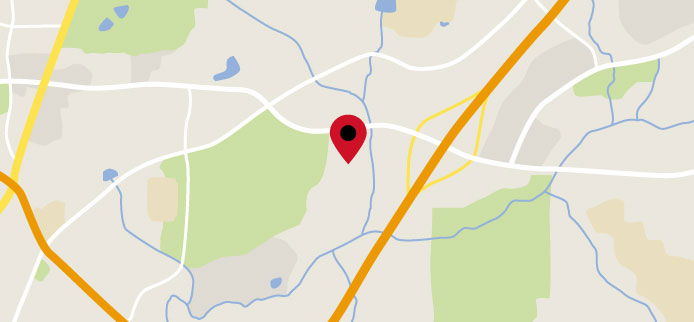 Explore nearby restaurants, airports, gyms, banks, and more. View the map to see more information.
View Map
Upcoming Events
U of Arizona- Engineering/STEM Next Day Screens - Fall 2019
Time: 8:00 am MT - 5:00 pm MT Address: Student Union Memorial Center 1303 E. University Blvd. Suite 411 Tucson, Arizona 85721 Type: Campus Screens
U. of Arizona - Eller EXPO (Finance LDP) - Undergrad (Fall 2019)
Time: 11:00 am MT - 4:00 pm MT Address: McClelland Atrium, 2nd Floor 1130 E. Helen St. Tucson, Arizona 85721 Type: Campus Career Fair
MSU Fall Career Days - Engineering & Technology Fall 2019
Time: 4:00 pm ET - 7:00 pm ET Address: Spartan Stadium 891 Birch Rd East Lansing, Michigan 48824-5005 Type: Campus Career Fair
MSU Fall 2019 AES Networking Mixer
Time: 7:00 pm ET - 8:30 pm ET Address: , Type: Networking Event
New Mexico State U. - Career Expo (Fall 2019)
Time: 9:00 am MT - 3:00 pm MT Address: Corbett Center Student Union 3rd Floor Ballrooms 1600 International Mall Las Cruces, New Mexico 88003 Type: Campus Career Fair
U. Texas, San Antonio Campus Screens - Fall 2019
Time: 8:30 am CT - 5:00 pm CT Address: UTSA Career Center 1 UTSA Circle San Antonio, Texas 78249 Type: Campus Screens