Contracts Negotiator
Apply
Requisition ID 130594BR
Date updated 01/03/2019
Job Description:
The candidate will be responsible for providing contracts management support and hands-on engagement throughout the capture and execution of programs within the fast growing Civil Space portfolio within the Space Systems Mission Area. This opportunity will provide the selected candidate a platform to accelerate development and broaden contracts technical capability in research and development, development and production contracts as well as engage with senior leadership, and our US Government and domestic customers (primes and Universities).
This position also entails the following responsibilities: (1) daily and close communication with customers; (2) effective management of customer priorities/needs; (3) support closure of contractual issues; (4) provide governance to the program team in carrying out the terms of the contract; and (5) overall contract management in accordance with company policies, legal requirements, and the Federal Acquisition Regulations and contract requirements.
This position will be responsible for managing existing NASA task orders/ grants , other contracts and managing new business pursuits in the form of proposals, white paper submissions and various other forms of written communications with potential customers.
The position will be the primary business interface between internal & external customers and will act as the agent of the company by leading and/or assisting the program team in business meetings, reviewing RFIs and RFPs, advising capture teams as needed, preparing and submitting proposals, negotiations, contractual agreements, contractual financial set-up and cash collection, formal correspondence, support customer and internal audits, and day to day management/administration.
Required Skills
:
4+ years of Contracts experience with Government contracts and/or other relevant business-related experience
Strong knowledge of FAR, DFARS, etc. and/or equivalent government regulations
Team player with strong interpersonal skills and ability to collaborate cross-functionally
Highly motivated and organized; customer-focused; positive and enthusiastic attitude
Experience with being the customer interface and demonstrated success in building strong customer relationships
Effective Negotiator with a focus on developing "win-win" solutions
Demonstrated business acumen, and ability to clearly recognize risk elements in business transactions
Knowledge of program management principles, company policies and procedures
Experience in RFP Review, risk assessment, proposal review and submission, and managing program requirements
U.S. Citizenship status is required as this position will require the ability to access US only data systems.
Desired Skills
:
Prior experience working with NASA and other traditional DoD primes
Ability to obtain a clearance
Required Education
: Bachelor's Degree in Business, Finance, Economics, Law or a major related to this job description
Desired Education
: Certified Federal Contracts Management (CFCM) professional certification desired or other similar certification(s) related to Government or commercial contracting.
130594
Business Unit Profile

Raytheon Space and Airborne Systems (SAS) builds radars and other sensors for aircraft, spacecraft and ships. The business also provides communications and electronic warfare solutions and performs research in areas ranging from linguistics to quantum computing. SAS is headquartered in McKinney, Texas USA. As a global business, our leaders must have the ability to understand, embrace and operate in a multicultural world -- in the marketplace and the workplace. We strive to hire people who reflect our communities and embrace diversity and inclusion to advance our culture, develop our employees, and grow our business.

Raytheon is headquartered in Waltham, Massachusetts. Follow us on Twitter.

Relocation Eligible
No
Clearance Type
None / Not Required
Expertise
Contracts
Type Of Job
Full Time
Work Location
CA - El Segundo
Raytheon is an Equal Opportunity/Affirmative Action employer. All qualified applicants will receive consideration for employment without regard to race, color, religion, creed, sex, sexual orientation, gender identity, national origin, disability, or protected Veteran status.
Apply
Explore job location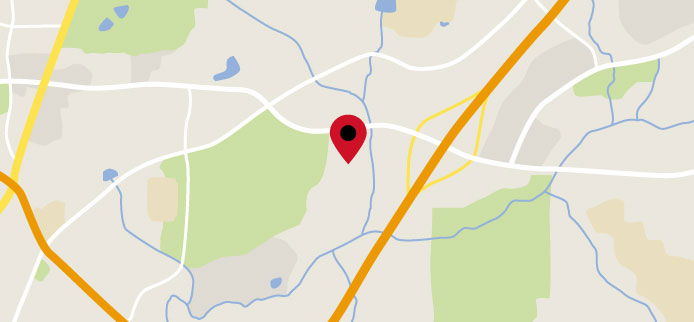 Explore nearby restaurants, airports, gyms, banks, and more. View the map to see more information.
View Map
Upcoming Events
University of Arizona Engineering iExpo - Spring 2019
Time: 10:00 am MT - 4:00 pm MT Address: Student Union Memorial Center 1303 E. University Blvd. 3rd Floor Tucson, Arizona 85719 Type: Campus Career Fair
U of Arizona - Engineering Tech Talk - Spring 2019
Time: 6:00 pm MT - 7:00 pm MT Address: Student Engagement & Career Development (SUMC, 411) 1303 E. University Blvd Bldg. #17, Suite 411 Tucson, Arizona 85721 Type: Tech Talk
Georgia Tech- Engineering Tech Talk (Spring 2019)
Time: 6:00 pm ET - 7:00 pm ET Address: Georgia Tech Student Center 350 Ferst Drive NW Crescent Room, 2nd Floor Atlanta , Georgia 30332 Type: Information Session
Georgia Tech Institute - ECE Career Fair (Spring 2019)
Time: 10:00 am ET - 4:00 pm ET Address: Christopher Klaus Advanced Computing Building 266 Ferst Drive Atlanta, Georgia 30332-0765 Type: Campus Career Fair
Georgia Tech Grand Challenge Industry Panel
Time: 5:00 pm ET - 7:30 pm ET Address: Georgia Tech Student Center 350 Ferst Drive NW Crescent Room, 2nd Floor Atlanta , Georgia 30332 Type: Employer Panel
Veteran's Virtual Open House
Time: 11:30 am CT - 1:00 pm CT Address: , Type: Professional Career Fair
Register