Penetration Tester
Apply
Requisition ID 130754BR
Date updated 01/11/2019
This contingent position is being considered & hired for all non-management levels (G08-G11) based upon selected candidate's applicable experience.

Job Description:
Raytheon Blackbird Technologies, Inc. is seeking an experienced Penetration Tester to conduct penetration testing and generate associated vulnerability assessment for one of our clients. The Penetration Tester must be able to plan, communicate, coordinate and conduct penetration tests and security assessments for applications, systems and enterprise networks.
This position would be based in the Eagan, Minnesota area.

Relocation is not provided.
Job responsibilities would include
:
Plan, communicate, coordinate and perform penetration testing, application testing, and security assessments at application, system and enterprise level

Develop Rules of Engagement, scoping documents and reports

Perform manual penetration tests and validation of vulnerability scan results

Develops automation/scripts for replicating vulnerability validation and penetration tests

Devises plans and scenarios for various types of penetration tests

Documents exploits and results in remediation in final vulnerability assessment report

Perform information technology security research to remain current on emerging technology trends and develop exploits for disclosed and undisclosed vulnerabilities

Contributes to developing and implementing tools for penetration testing and early warning of weaknesses or possible incidents building on methodologies as promulgated by NIST, ISO, etc. to ensure useful, measurable, and repeatable methods applied to quantifying risk

Selects, installs, and configures security testing platforms and tools or develop tools and procedures for penetration tests

Performs penetration testing using standard penetration tools (Metasploit, Nmap, Nessus, Burp Suite, etc.)

Performs off-hours work as necessary
Required Skills:
Must be eligible to obtain a sensitive clearance – Position of Public Trust – and may be required to obtain a higher security clearance.

Experience with web and mobile applications, databases, operating systems

Experience in penetration testing

large and complex enterprise networks

Experience with utilizing penetration testing framework such as OWASP

Experience with regulatory compliance, policy development, and policy enforcement

Experience with FISMA compliance and the NIST SP 800 series

Experience in the roles identified above

4+ years of network or system security

4+ years of penetration test experience

Excellent communication and interpersonal skills

Hands-on OS configuration/administration experience

Programming experience with focus on penetration testing or process automation
Experience with the following technologies:

Kali Linux
Metasploit
Nmap
Burp Suite
Desired Skills:
Experience with cyber security development projects and programs for U.S. Government and/or commercial clients
Experience with process development and deployment
Experience with the following technologies:

Tenable SecurityCenter
HP Fortify
IBM AppScan
WebInspect
Experience with three or more of the following:

Security COTS integration
Operating System Hardening
Vulnerability Assessment testing
Identification and Authentication schemes
Public Key Infrastructure and Identity Management
Cross Domain Solutions
Reverse Engineering
Security engineering
Mobile Technologies
Cloud Computing
Required Education:
Bachelor's Degree in related field Equivalent experience in military, civil, or corporate continuity planning will be considered.
Desired Certifications:
OSCP, CISSP, CEH preferred.
130754
Business Unit Profile
Raytheon Intelligence, Information and Services delivers innovative technology to make the world a safer place. Our expertise in cyber, analytics and automation allow us to reach beyond what others think is possible to underpin national security and give our global customers unique solutions to solve the most pressing modern challenges -- from the cyber domain to automated operations, and from intelligent transportation solutions to creating clear insight from large volumes of data. IIS operates at nearly 550 sites in 80 countries, and is headquartered in Dulles, Virginia. The business area generated $6.1 billion in 2017 revenues. As a global business, our leaders must have the ability to understand, embrace and operate in a multicultural world -- in the marketplace and the workplace. We strive to hire people who reflect our communities and embrace diversity and inclusion to advance our culture, develop our employees, and grow our business.
Relocation Eligible
No
Clearance Type
Public Trust Current
Expertise
Computer Engineering
Computer Science
Computer/Management Information Systems
Cyber Jobs
Security
Systems Engineering
Technical
Type Of Job
Full Time
Work Location
MN - Eagan
Raytheon is an Equal Opportunity/Affirmative Action employer. All qualified applicants will receive consideration for employment without regard to race, color, religion, creed, sex, sexual orientation, gender identity, national origin, disability, or protected Veteran status.
Apply
Explore job location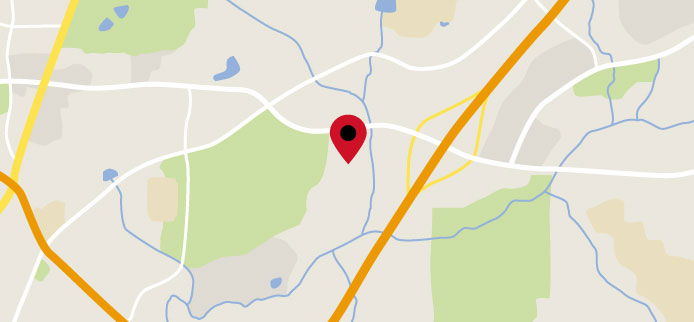 Explore nearby restaurants, airports, gyms, banks, and more. View the map to see more information.
View Map
Upcoming Events
University of Arizona Engineering iExpo - Spring 2019
Time: 10:00 am MT - 4:00 pm MT Address: Student Union Memorial Center 1303 E. University Blvd. 3rd Floor Tucson, Arizona 85719 Type: Campus Career Fair
U of Arizona - Engineering Tech Talk - Spring 2019
Time: 6:00 pm MT - 7:00 pm MT Address: Student Engagement & Career Development (SUMC, 411) 1303 E. University Blvd Bldg. #17, Suite 411 Tucson, Arizona 85721 Type: Tech Talk
Georgia Tech- Engineering Tech Talk (Spring 2019)
Time: 6:00 pm ET - 7:00 pm ET Address: Georgia Tech Student Center 350 Ferst Drive NW Crescent Room, 2nd Floor Atlanta , Georgia 30332 Type: Information Session
Georgia Tech Institute - ECE Career Fair (Spring 2019)
Time: 10:00 am ET - 4:00 pm ET Address: Christopher Klaus Advanced Computing Building 266 Ferst Drive Atlanta, Georgia 30332-0765 Type: Campus Career Fair
Georgia Tech Grand Challenge Industry Panel
Time: 5:00 pm ET - 7:30 pm ET Address: Georgia Tech Student Center 350 Ferst Drive NW Crescent Room, 2nd Floor Atlanta , Georgia 30332 Type: Employer Panel
Veteran's Virtual Open House
Time: 11:30 am CT - 1:00 pm CT Address: , Type: Professional Career Fair
Register