Systems Engineer II (Cloud)
Apply
Requisition ID 136521BR
Date updated 03/22/2019
Raytheon is supporting a U.S. Government customer on a large mission critical development and sustainment program to design, build, deliver, and operate a network operations environment including introducing new cyber capabilities to address emerging threats. Raytheon Cybersecurity and Special Missions (CSM) is seeking Sr. Systems Engineers with Cloud expertise to collaborate with the Customer's SE&I team to assess architectures and requirements, to develop derived requirements and systems engineering artifacts, and to guide Agile scrum teams in the development of advanced cybersecurity capabilities.

Responsibilities Include:
- Assisting the Chief Engineer and the Development teams in the development, integration, and testing of new advanced leading-edge cybersecurity capabilities.
- Collaborating within Agile Scrum teams as a key contributor responsible for the system design and implementation of advanced cybersecurity capabilities
- Interfacing directly with the Customer, stakeholders, and end-users regarding capability architectures, requirements, use cases, and stories to derive, develop and decompose next-cycle updates and specifications.
- Conducting trade studies to determine improvements to system capabilities and system delivery processes (hardware, software, architecture, automated deployments, training).

Required Skills
- Must be a US Citizen
- Active Secret clearance required. Must be able to obtain a TS/SCI clearance
- Must be able to obtain DHS Suitability
- 6+ years of directly relevant systems engineering experience such as allocation of hardware and software requirements, development of use cases and stories, interface definition, and/or systems integration & test
- Strong experience with virtualized cloud environments (preferably VMware VSphere)
- Experience and/or excellent technical understanding of cybersecurity including attack-mitigation techniques and cybersecurity architectures
- Experience with Systems Engineering Lifecycle (SELC) processes and practices, Change Management (CM) practices, requirements management, traceability, and associated tools

Desired Skills:
- Top Secret clearance with SSBI in last five years (TS/SCI desired)
- Experience with hybrid (public and private) cloud management
- Experience with Agile development and Scaled Agile Framework (SAFe) including associated certifications such as Scrum Master, Release Train Engineer (RTE), Product Owner, SAFe Agilist (SA), SAFe Practitioner (SP) or SAFe Program Consultant (SPC)
- Experience and/or familiarity with software and system lifecycle methodologies, (e.g., ISO, CMMI, ITIL, Agile, SAFe)
- DHS experience
- DevOps experience
- Experience and/or familiarity with architectural views including operational, technical standards, and system/services views and business, data, applications, and technology architectures using applicable standards (e.g., DODAF, FEAF)
- System architecture experience
- Experience with requirements management tools (DOORS preferred)
- Experience and/or familiarity with the Risk Management Framework (RMF) and/or security and privacy controls (NIST 800-37 and NIST 800-53)

Required Education:
BS Systems Engineering, Computer Science, Computer Engineering, Computer Information Systems, OR a related field. Two years of related work experience may be substituted for each year of degree level education.

Desired Certifications:
DoD 8570.1 IAT Level II
Certified Systems Engineering Professional (CSEP)
SAFe certification (SA, SP, SSM/SASM, RTE, POPM, SPD, ASE, or SPC)

IISDOMino

IISVA092419
136521
Business Unit Profile
Raytheon Intelligence, Information and Services delivers innovative technology to make the world a safer place. Our expertise in cyber, analytics and automation allow us to reach beyond what others think is possible to underpin national security and give our global customers unique solutions to solve the most pressing modern challenges -- from the cyber domain to automated operations, and from intelligent transportation and training solutions to creating clear insight from large volumes of data. IIS operates at nearly 550 sites in 80 countries, and is headquartered in Dulles, Virginia. The business area generated $6.2 billion in 2018 revenues. As a global business, our leaders must have the ability to understand, embrace and operate in a multicultural world -- in the marketplace and the workplace. We strive to hire people who reflect our communities and embrace diversity and inclusion to advance our culture, develop our employees, and grow our business.
Relocation Eligible
No
Clearance Type
TSSCI
Expertise
Cloud Computing
Computer Engineering
Computer Science
Cyber Jobs
Engineering Technology
Hardware Engineering
Integration & Test Engineering
Software Engineering
Systems Engineering
Test Engineering
Type Of Job
Full Time
Work Location
VA - Dulles
Raytheon is an Equal Opportunity/Affirmative Action employer. All qualified applicants will receive consideration for employment without regard to race, color, religion, creed, sex, sexual orientation, gender identity, national origin, disability, or protected Veteran status.
Apply
Explore job location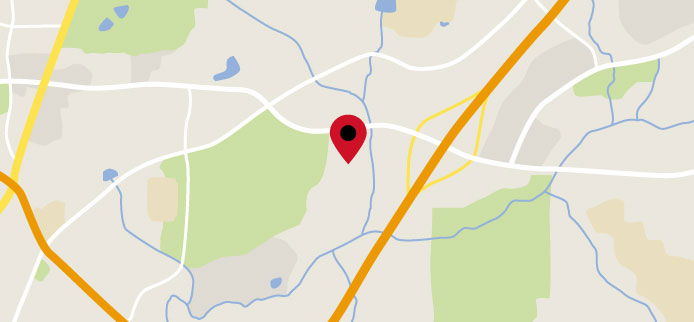 Explore nearby restaurants, airports, gyms, banks, and more. View the map to see more information.
View Map
Upcoming Events
Hire Our Heroes Fort Hood Career Summit - Networking Reception
Time: 4:00 pm CT - 6:00 pm CT Address: Club Hood 28218 Wainwright Dr Fort Hood, Texas 76544 Type: Professional Career Fair
ClearedJobs.net CyberTexas Job Fair - UTSA Downtown
Time: 11:00 am CT - 3:00 pm CT Address: UTSA Downtown 501 W. Cesar E. Chavez Blvd. Durango Building San Antonio, Texas 78207 Type: Professional Career Fair
Hire Our Heroes Fort Hood Career Summit - Career Fair
Time: 2:00 pm CT - 5:00 pm CT Address: Club Hood 28218 Wainwright Dr. Fort Hood, Texas 76544 Type: Professional Career Fair
8th Annual Regional Job Fair
Time: 10:00 am ET - 1:00 pm ET Address: Lowell Memorial Auditorium 50 E Merrimack Street Lowell, MA , 01852 Type: Professional Career Fair
DICE Career Fair - Dallas TX
Time: 4:00 pm CT - 7:00 pm CT Address: Ruthe Jackson Center 3113 S Carrier Pkwy Grand Prairie, Texas 75052 Type: Professional Career Fair
Raytheon IIS Career Fair - DOMino
Time: 10:00 am ET - 6:00 pm ET Address: Raytheon 22210 Pacific Blvd Dulles, Virginia 20166 Type: Professional Career Fair
Register