Cyber Security Chief Engineer
Dulles, Virginia
Overview
How do you protect against those with bad intentions? You create innovative technical processing solutions and collaborate with some of the finest talent in the IT field. Whether you're an Information Systems Technologist or an Encryption Strategy Expert, at Raytheon you'll grow a varied and rewarding career. And you'll be supported with a comprehensive and competitive benefits package that promotes work/life balance. If you're ready to take on today's big challenges, discover a world of opportunity at Raytheon.
America's Best Large Employers by Forbes

Career & Development Opportunities

Full-time
Entry, Mid, Senior
Success Profile
What does it take to be successful at Raytheon? Check out these traits to see if you have the right mix.
Adaptable
Communicator
Leadership
Proactive
Team player
Focused
Quote
Luke is a Global Business Services IT Intern on the Integrated Logistics Support Finance team. He's working on redesigning a dashboard that Raytheon financial analysts use to track the metrics, progress, and critical components that are used for all products manufactured in Andover, Massachusetts.

Rewards
401(k) / Retirement Plans

Employer Matching, if you elect to enroll company matches up to 3%.

Work / Life Balance

Raytheon appreciates work/life balance. Employees can work 9 hours a day every week and received every other Friday off, as long as departmental/manager approval is obtained. Accrued paid time off monthly and paid holiday time.

Career Development

At Raytheon, we foster an inclusive culture of professional development. We support a variety of developmental opportunities including: Mentoring programs, Skills Development, Leadership Development, Rotational job assignments, and Continuous Improvement, all of which contribute to advancement of our employee's capabilities.

Paid Time Off

Accrue paid time off monthly. Receive 12 holidays per year including the week between Christmas and New Year's Day.

Relocation Assistance

Select technical positions are eligible for relocation packages. See specific job description for eligibility requirements.

Parental Leave

Raytheon offers all eligible employees up to three weeks paid parental leave for the birth or adoption of a child (separate from paid maternity leave or Family & Medical Leave Act).
Responsibilities
Raytheon is seeking a Cyber Security Chief Engineer to support a country-focused cyber operations. The Chief Engineer serves as the primary technical interface to the customer to determine the technical vision to meet the customer's requirements. This Chief Engineer also manages the budget and schedule for the engineering team executing that vision. The Chief Engineer also plans, organizes, and administers technical reviews; evaluates the work of staff through subordinate levels of supervision; provides policy guidance to staff; coordinates engineering designs and builds; monitors the day-to-day operations; provides suggestions for all major technical decisions and designs; and represents engineering on the management team.
The Chief Engineer is responsible for meeting all technical requirements on the program acting as the product owner, is responsible for the overall technical solution, and is responsible for managing budget and schedule. This role will lead the current program through successive phases of the program.
Responsibilities and scope also include:
•Support the Business Development Team by providing briefings of products and solutions to the customer, interpreting their requirements and developing solutions
•Communicate and coordinate with the back office to ensure that customer requirements are properly captured
•Oversee the development of the technical solution through the mandated processes
•Conduct Engineering Bid Reviews (EBRs) and Engineering Program Reviews (EPRs) at authorized level
•Coordinate closely with the Program Manager regarding budget and schedule, including support for Program Management Reviews (PMRs)
•Coordinate closely with the Technical Director for International Business
•Work with engineering functional leads to build and execute staffing plans
•Develop the technical vision and strategies of the program
•Provide project technical leadership and coordination
•Participate in program readiness and design reviews
•Attend technical and programmatic meetings with customers, system users, development team members and represent the organization in matters pertaining to the project
•Serve as Chair of the Engineering Review Board to ensure proper technical review of Engineering Change Requests
•Enthusiastic and energetic performer able to work in a fast-paced, highly visible setting working in dynamic environments requiring ability to assess and prioritize tasks, managing time and resources to meet assigned deadlines
•Self-motivated and capable of performing tasks with limited oversight
•Willingness to travel to the Middle East-North Africa region
Required Skills:
•Minimum of 10 years technical experience delivering and developing large complex programs with COTS and/or Free and Open Source Software integration focusing on cyber Security Engineering for a min of 5 years
•Strong Cyber Background: Hands on experience with one or more industry standard Cyber Security tools (e.g. SEIMs, DLP, networking solutions, Pen Testing Tools, Malware Tools, Forensics Tools, etc.) and providing recommendations on implementation approach and techniques during the design phase of new countermeasures and capabilities.
•Strong Cyber Analytics Experience: Able to integrate cyber monitoring and sensors with a big data solution for nation-scale network traffic search and analysis
•Strong Systems Engineering: Architecture development, and software development experience applying technical standards, principles, theories, concepts and techniques in solving problems.
-Experience in technical and process document reviews and the resolution of systems engineering and integration issues. Demonstrated ability to conduct analysis to formulate solutions through structured problem solving techniques (such as Analysis of Alternatives (AoA) or Trade Studies).
-Strong understanding of security design and architecture: Technical background in design, development, test and integration and fielding of large scale systems, networking technologies.
-Test engineering of complex systems of systems (SOS) utilizing a high assortment of COTS software and hardware products with custom software configuration items
-Requirements/architecture development leading to a technical baseline for implementation
-Experience in planning, tracking, and the completion of assigned project/program milestones
-Ability to lead technical interchange meetings with the team members and other program personnel, and represent the organization in matters pertaining to his/her functional area
-Experience in the development and review of proposals and Engineering Change Requests including bidding and Basis of Estimate development
•Strong Network Engineering: Network design and implementation of various technologies such as: virtualization, Infrastructure-as-a-Service (IaaS), Active Directory, DNSs, firewalls, , storage, Infrastructure-as-a-Service (IaaS) in multiple platforms (Windows and Linux)
•Earned Value Management Experience: Able to manage cost and schedule, including standard earned value reporting, earned value metrics, and programmatic risk management
•Leadership and Communication:
-Demonstrated leadership experience running multiple teams
-Excellent interpersonal skills; establishing and maintaining working relationships with all levels of customer organizations, customers, users, peer groups, associate contractors, and vendors
-Excellent written and oral communication skills, including presentation skills to customers and/or senior leadership
Desired Skills:
•Experience working in the Middle East - prior international experience strongly desired
•DevOps experience including IT Infrastructure and SW development using Agile development methodologies (Scrum, Kanban)
•Six Sigma tools and techniques
•Holding at least one (1) industry-standard information security technical advanced certification in forensics or auditing (I i.e. ISACA or GIAC) or at least one (1) industry-standard information security management certification (i.e., ISC2, ISACA, GIAC)
•Raytheon program management excellence certification – PL-5 or higher
•Team building and motivational skills
•Spoken Arabic
Required Education:
B.S./B.A. or higher in Aerospace Engineering, Information Systems, Management Information Systems, Systems Engineering, Electrical Engineering, Computer Science, Computer Engineering, Computer Information Systems, Computer Systems Engineering, Mechanical Engineering, Physics, Math and 10 years relevant work experience.
Would you like to work in a collaborative environment in Dulles? Then join our Raytheon team of engineers solving problems that make the world a safer place and help to secure our great nation! Come support those who provide us with all the freedoms we enjoy. Click here to view a brief video and learn more:
https://youtu.be/8B-k34faFAE
129148
Business Unit Profile
Raytheon Intelligence, Information and Services delivers innovative technology to make the world a safer place. Our expertise in cyber, analytics and automation allow us to reach beyond what others think is possible to underpin national security and give our global customers unique solutions to solve the most pressing modern challenges -- from the cyber domain to automated operations, and from intelligent transportation solutions to creating clear insight from large volumes of data. IIS operates at nearly 550 sites in 80 countries, and is headquartered in Dulles, Virginia. The business area generated $6.1 billion in 2017 revenues. As a global business, our leaders must have the ability to understand, embrace and operate in a multicultural world -- in the marketplace and the workplace. We strive to hire people who reflect our communities and embrace diversity and inclusion to advance our culture, develop our employees, and grow our business.
Relocation Eligible
Yes
Clearance Type
None / Not Required
Expertise
Algorithms
Computer Engineering
Computer Science
Computer/Management Information Systems
Configuration Management
Cyber Jobs
Data Networking
Engineering Technology
General Engineering
Information and Knowledge Systems
Integration & Test Engineering
Sensor Systems
Software Engineering
Systems Engineering
Test Engineering
Type Of Job
Full Time
Work Location
VA - Dulles
Raytheon is an Equal Opportunity/Affirmative Action employer. All qualified applicants will receive consideration for employment without regard to race, color, religion, creed, sex, sexual orientation, gender identity, national origin, disability, or protected Veteran status.
Apply
Explore job location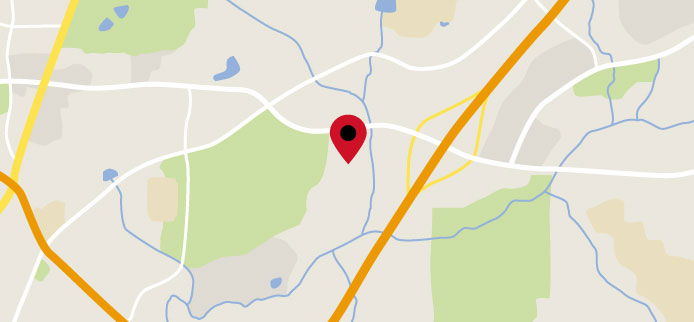 Explore nearby restaurants, airports, gyms, banks, and more. View the map to see more information.
View Map