Consulting Proposal Analyst
Apply
Requisition ID 130787BR
Date updated 01/04/2019
NOTE: This is a temporary position of currently unspecified duration.
Description
This is a highly visible position which will require extensive contact with all proposal team members, subcontractors, customers and IIS Senior Management. The management of this activity, in concert with the other proposal volume leaders is key to winning new business by meeting strategy, schedule, and compliance requirements. Some additional activities include, but are not limited to: Develops cost strategy, forms and leads proposal cost team, manages all cost volume activities, compiles cost, schedule, and technical elements in the development of proposals in accordance with request for proposal (RFP) specifications, coordinates the collection and accumulation of cost, scheduling, and performance elements from functional departments, researches and analyzes historical data, develops cost models to support proposal efforts, coordinates activities and participates in fact-finding meetings, participates in should-cost and pricing reviews with management and customer representatives and participates as a member of the contract negotiating team. This position reports to the Senior Manager Strategic Pricing.
Required Skills
• Strong skills in Bid/Cost Proposal/Finance to include minimum 5 years of Bid/Cost Proposal leadership experience working on proposals in excess of $75 Million
• Strong working knowledge of FAR, DFARS and other Government Procurement regulations as they pertain to Bid/Cost proposals.
• Working knowledge of the Service Contract Act and its applications
• Demonstrated Bid/Cost Proposal management skills
• Strong knowledge of and ability to use MS Office software (Excel, Word, Power-Point)
• Excellent written and oral communication stills with proven experience briefing all levels of Management
• Demonstrated ability to lead bid / cost volume development teams and to work with proposal teams in a very dynamic environment and be detailed oriented
• Demonstrated ability to think strategically
•
The ability to obtain and maintain a TS/SCI Clearance is a condition of this position. US Citizenship is Required
Minimum Education Required:
8 Years Applicable experience with a Bachelor's Degree in Accounting, Bus Mgmt, Finance, Economics, Marketing or related discipline
130787
Business Unit Profile
Raytheon Intelligence, Information and Services delivers innovative technology to make the world a safer place. Our expertise in cyber, analytics and automation allow us to reach beyond what others think is possible to underpin national security and give our global customers unique solutions to solve the most pressing modern challenges -- from the cyber domain to automated operations, and from intelligent transportation solutions to creating clear insight from large volumes of data. IIS operates at nearly 550 sites in 80 countries, and is headquartered in Dulles, Virginia. The business area generated $6.1 billion in 2017 revenues. As a global business, our leaders must have the ability to understand, embrace and operate in a multicultural world -- in the marketplace and the workplace. We strive to hire people who reflect our communities and embrace diversity and inclusion to advance our culture, develop our employees, and grow our business.
Relocation Eligible
No
Clearance Type
TSSCI
Expertise
Business Development
Contracts
Type Of Job
Temporary - Full Time
Work Location
VA - Dulles
Raytheon is an Equal Opportunity/Affirmative Action employer. All qualified applicants will receive consideration for employment without regard to race, color, religion, creed, sex, sexual orientation, gender identity, national origin, disability, or protected Veteran status.
Apply
Explore job location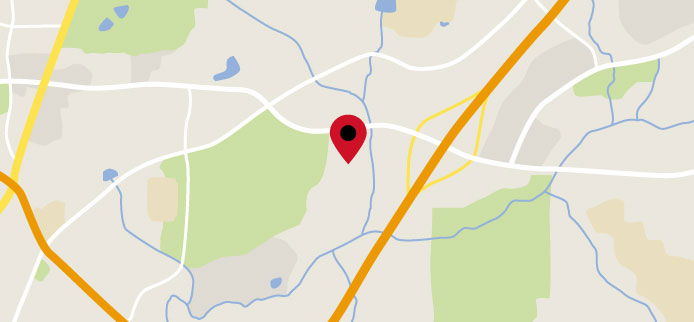 Explore nearby restaurants, airports, gyms, banks, and more. View the map to see more information.
View Map
Upcoming Events
University of Arizona Engineering iExpo - Spring 2019
Time: 10:00 am MT - 4:00 pm MT Address: Student Union Memorial Center 1303 E. University Blvd. 3rd Floor Tucson, Arizona 85719 Type: Campus Career Fair
U of Arizona - Engineering Tech Talk - Spring 2019
Time: 6:00 pm MT - 7:00 pm MT Address: Student Engagement & Career Development (SUMC, 411) 1303 E. University Blvd Bldg. #17, Suite 411 Tucson, Arizona 85721 Type: Tech Talk
Georgia Tech- Engineering Tech Talk (Spring 2019)
Time: 6:00 pm ET - 7:00 pm ET Address: Georgia Tech Student Center 350 Ferst Drive NW Crescent Room, 2nd Floor Atlanta , Georgia 30332 Type: Information Session
Georgia Tech Institute - ECE Career Fair (Spring 2019)
Time: 10:00 am ET - 4:00 pm ET Address: Christopher Klaus Advanced Computing Building 266 Ferst Drive Atlanta, Georgia 30332-0765 Type: Campus Career Fair
Georgia Tech Grand Challenge Industry Panel
Time: 5:00 pm ET - 7:30 pm ET Address: Georgia Tech Student Center 350 Ferst Drive NW Crescent Room, 2nd Floor Atlanta , Georgia 30332 Type: Employer Panel
Veteran's Virtual Open House
Time: 11:30 am CT - 1:00 pm CT Address: , Type: Professional Career Fair
Register