Team Ldr II Field Engrg
Apply
Requisition ID 130092BR
Date updated 12/20/2018

The Allied Trades Manager shall be responsible for the operation of allied trades machine shop equipment, including sheet metal, machining, welding, hydraulics, and digital inspection. The Allied Trades Manager shall have a DoD Secret security clearance and a US Passport with at least one year validity. This Position is in Doha Qatar.

Responsibilities include, but are not limited to, the following:

Provides general instructions, standard procedures, overall priorities, and policies and relies upon the incumbent to control work operations and accomplish an adequate quantity and quality of work. Work is reviewed for efficient and economical accomplishment within priorities and controls received
Plans use of subordinate workers, equipment, facilities, and materials on a week-to-week or month-to-month basis
Establishes deadlines, priorities, and work sequences, and plans work assignments based on general work schedules, methods, and policies set by the supervisor
Coordinates work with supporting or related work functions controlled by other supervisors
Determines the number and types of workers needed to accomplish specific projects.
Redirects individual workers and resources to accomplish unanticipated work.
Informs the Depot PM of the need to revise work schedules and re-estimate labor and other resources
Participates with the supervisor in the initial planning of current and future work schedules, budget requests, staffing needs, estimates, and recommendations as to scheduling projected work.
Investigates work related problems such as excessive costs or low productivity and determines causes
Implements corrective actions within their authority to resolve work problems
Recommends solutions to staffing problems, engineering requirements, and work operations directed by other supervisors
Plans and establishes overall vacation schedules.
Determines training needs of subordinates and arranges for accomplishment.
Sets performance standards, and makes formal appraisals of subordinate work performance.
Initiates recommendations for promotion or reassignment of subordinates.
Performs the nonsupervisory work of Allied Trades function as needed
Implements regulatory safety requirements and ensures that subordinates wear appropriate safety equipment and follow pertinent safety precautions
Ability to cross-train on tasks outside of current position to support program needs
Performs other duties as assigned
May occasionally be required to work other than normal duty hours; overtime may be required
Basic Requirements:
A minimum of 6 years of related experience
Technically proficient with Microsoft Office and email
Experience as an organizational leader with demonstrated success in achieving goals, driving business results, and meeting hard deadlines
Experience and understanding of all functional Allied Trades inside the Depot
Prior experience supporting international programs and/or initiatives
Experience working in a fast-paced work environment with the ability to make sound, timely decisions with limited information
Experience working with a multi-cultural workforce
Able to read and understand complex electrical, mechanical and automation systems
Ability to adapt to austere and ambiguous environments; function with minimal guidance to meet Depot goals and customer needs
Desired Skills:
Cultural familiarity with Middle Eastern nations
Critical and creative thinking skills with proven and quantifiable results dealing with ambiguous situations
Excellent analytical and problem-solving skills
Demonstrated leadership skills
Impeccable verbal and written communication skills
Education:
Bachelors Degree with 4 years of related experience, or Associates Degree with 8 years experience or HS Diploma/GED with 12 years of related experience

IISFE

130092
Business Unit Profile
Raytheon Intelligence, Information and Services delivers innovative technology to make the world a safer place. Our expertise in cyber, analytics and automation allow us to reach beyond what others think is possible to underpin national security and give our global customers unique solutions to solve the most pressing modern challenges -- from the cyber domain to automated operations, and from intelligent transportation solutions to creating clear insight from large volumes of data. IIS operates at nearly 550 sites in 80 countries, and is headquartered in Dulles, Virginia. The business area generated $6.1 billion in 2017 revenues. As a global business, our leaders must have the ability to understand, embrace and operate in a multicultural world -- in the marketplace and the workplace. We strive to hire people who reflect our communities and embrace diversity and inclusion to advance our culture, develop our employees, and grow our business.
Relocation Eligible
No
Clearance Type
Secret - Current
Expertise
Product Support
Type Of Job
Full Time
Work Location
Qatar - Doha
Apply
Explore job location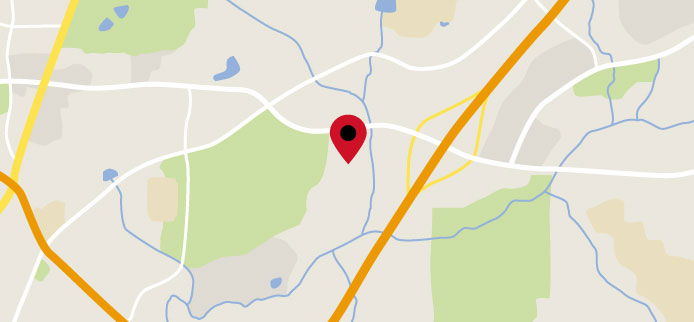 Explore nearby restaurants, airports, gyms, banks, and more. View the map to see more information.
View Map
Upcoming Events
George Mason STEM Career Fair Day - Spring 2019
Time: 11:00 am ET - 4:00 pm ET Address: Johnson Center - Dewberry Hall 4477 Aquia Creek Lane Fairfax, Virginia 22030 Type: Campus Career Fair
CANCELLED MSU Spring 2019 Next Day Campus Screens
Time: 8:00 am ET - 1:00 pm ET Address: MSU Breslin Center 534 Birch Rd, East Lansing, Michigan 48824 Type: Campus Screens
UTSA Campus Screens - Spring 2019
Time: 8:30 am CT - 11:30 am CT Address: UTSA Career Center 1 UTSA Circle San Antonio, Texas 78249 Type: Campus Screens
SAS Contracts
Time: 10:00 am PT - 12:00 pm PT Address: , Type: Professional Career Fair
Register
Raytheon Open House Hiring Event - Texas
Time: 3:00 pm CT - 7:00 pm CT Address: Richardson Civic Center 411 W Arapaho Rd Suite 102 Richardson, Texas 75080 Type: Professional Open House
Register
ASU- Engineering Next Day Screens (Spring 2019)
Time: 8:30 am MT - 4:30 pm MT Address: Ira A. Fulton Schools of Engineering Sun Devil Fitness Complex (SDFCT) 500 E. Apache Blvd. Tempe, Arizona 85281 Type: Campus Screens