Sr. Manager Civil Engineering
Apply
Requisition ID 99677BR
Date updated 06/30/2017
Location – In Country, Doha, Qatar
In conjunction with the United States Air Force (Hanscom AFB) and cooperation with the Qatari Customer through a Foreign Military Sale (FMS) transaction, Raytheon Company will develop a 3-faced, Early Warning Radar, inclusive of the design, construction and delivery of a Phased Array Radar Building, Power Supply Building and supporting base infrastructure.
The QEWR design has started and planned to be operational by 2020. In order to stay on track the design and construction of the facilities are being developed on a fast track design build approach requiring flawless planning and execution. The value of the facility design and construction scope of work is approximately $300M. The complexity of the project is high due the aggressive schedule, high technical standards, Qatari permitting processes, austere location and stakeholder involvement of Raytheon's US Government customer and the Qatari Emiri Air Defense Force end user.
The
Sr. Construction Manager
is a key executive level position and part of the QEWR Program Management in the US and Qatar. The Sr Construction Manager is responsible for the design, build and delivery of facilities and infrastructure associated with the QEWR Program. The Sr Construction Manager leads a large team of multiple internal functions and subject matter experts, and external design and construction companies. This cross functional team consist of Supply Chain, Engineering and Design, Scheduling, Cost Management, Risk Management, Stakeholder Management, Quality Assurance, Logistic and Construction expertise. The position reports to the QEWR Program Sr. Director and the Supply Chain Director of Construction Management within Raytheon's integrated Supply Chain Organization.
The role will initially be a domestic based assignment headquartered in Woburn, Massachusetts for approximately 6 months, with deployment to Qatar for approximately three (3) years to directly manage and provide day to day oversight of the construction effort.
NOTE - This role will require forward deployment directly to our Raytheon Doha, Qatar office. Relocation will be governed by the terms and conditions of a Long Term International Assignment Memo of Understanding (MOU) document, created and executed by Raytheon International Assignment Services (IAS).There is no domestic US relocation offered with this position.
Primary Duties and Job Responsibilities:
Accountable for managing and delivering the facility Integrated scope of work in accordance with approved budgets, schedules and quality objectives.
Represents Raytheon's IDS Construction Management expertise to the QEWR US Government and Qatari Customers.
Maintain a positive rapport with the construction subcontractor management team, client on-site representatives, and host nation Customer and Government Agencies
Responsible and has the authority to manage the execution of the approved Facility Design and Construction for the QEWR Program, maintaining proper construction management controls to ensure on time completion and operational readiness.
Oversight and management of 3 primary subcontractors (Construction Management Owner Agent, Design Build Contractor and Commissioning Agent).
Produces timely and accurate progress reports against baseline schedules, cost forecasts and quality objectives including monthly earned value to justify progress payments to the Subcontractors.
Overall Site Management from site preparation thru commissioning and equipment installation.
All Construction planning and schedule management.
Oversight of construction quality assurance and site safety.
Oversees all Change Management activities and Risk Management efforts.
Ensures all proper submittals reviews and field inspections are being properly conducted.
Conducts regular project review meetings with Raytheon site personnel, Owners Agent, and Construction Subcontractor to review progress, issues, and future tasking.
Chairs weekly and monthly progress/coordination calls with the Raytheon home office and subcontractor's home office as necessary.
Coordinates onsite support services and personal leave schedules of Raytheon site deployed personnel and Owner Agent support personnel to ensure work has adequate coverage.
Leads completion of closeout activities and turn over of completed facilities to Program Management and Client operations.
U.S. Citizenship status is required as this position will need a U.S. Security Clearance within 1 year of start date.
Required Skills:
• 12+ years' construction management or engineering experience.
• Experience managing design and construction of relevant international and domestic projects with budget size and complexity of $50M plus.
• Experience delivering design and construction projects on time, on budget and meeting all contracted requirements.
• Experience with subcontracts management, change management and/or construction claims avoidance.
• Experience achieving results in a fast paced multi departmental and functional environment.
• Experience as a team player interacting with all levels of executive and line management, balancing strategic thinking with tactical application of strategies and program risk management.
• U.S. Citizenship is required.
Desired Skills:
• Specific Qatari experience and knowledge of local permitting agencies and construction means and methods
• Certified Construction Manager or Professional Project Manager
• Basic understanding of Earned Value Management (EVMS)
• Education in Critical Path Network Scheduling & Analysis
• Working knowledge of BIM and Industry Project Management Software
• Able to speak and read Arabic Language
• Subcontract Management Certification
• Working knowledge of Microsoft Office Word, Excel, Power Point, and Microsoft Project and Primavera Scheduling Software
Required Education:
Bachelors in Architecture, Civil Engineering, Construction Management or related field
99677
Business Unit Profile
Raytheon Company, with 2015 sales of $23 billion and 61,000 employees, is a technology and innovation leader specializing in defense, civil government and cybersecurity solutions. With a history of innovation spanning 94 years, Raytheon provides state-of-the-art electronics, mission systems integration, C5ITM products and services, sensing, effects, and mission support for customers in more than 80 countries.
Relocation Eligible
No
Clearance Type
Secret
Expertise
Facilities
Type Of Job
Full Time
Work Location
Qatar - Doha
Raytheon is an Equal Opportunity/Affirmative Action employer. All qualified applicants will receive consideration for employment without regard to race, color, religion, creed, sex, sexual orientation, gender identity, national origin, disability, or protected Veteran status.
Apply
Explore job location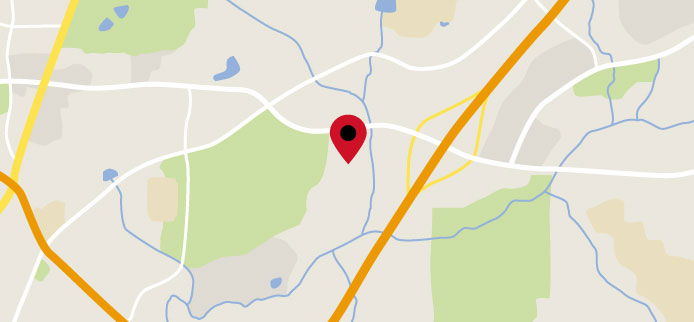 Explore nearby restaurants, airports, gyms, banks, and more. View the map to see more information.
View Map
Related Content
Work on classified projects and enjoy plenty of recognition

Whether you're just starting out on your career journey or a experienced professional, it's important that you feel recognized and rewarded for your contributions.

Raytheon is proud to offer a comprehensive and competitive benefits package to you, your spouse and your eligible children. In addition to protecting you and your family's health and well-being, we offer important income and work/life benefits to meet your needs. Learn More

Turn unique thinking into one-of-a-kind solutions

Diversity. Every company likes to talk about it, but few have embraced it with quite the same commitment as we have here at Raytheon. As a result, diversity has become a competitive imperative and an integral part of our business model, particularly as we continue to grow internationally. Learn More

Work as one to make a difference to millions

Here at Raytheon, we innovate across all domains: from land and sea to air, space, and cyberspace.It's innovation made possible by a strong internal culture and a vision that's shared by Raytheon employees across the globe – a vision of one global team creating trusted, innovative solutions to make the world a safer place. Learn More
Download our Corporate Responsibility Report.