Sr Computer Sys Technlgst II
Apply
Requisition ID 99662BR
Date updated 06/30/2017

Work location will be at the U.S. Government Base in Doha, Qatar


This position can be a Salary Grade G09 or Salary Grade G10 based on the candidate's qualifications as they relate to the skills, experience and responsibility requirements for the position.

Requisition intended to establish a Sr. Computer Systems Technologist Talent pipeline



Raytheon is seeking a Senior Computer System Technologist II to provide integration, operation and maintenance support for unclassified and classified networks. The candidate will have experience across multiple knowledge domains.

Primary duties include:
Implementation, maintenance, troubleshooting, and upgrading systems hardware and software configurations, ensuring total operational and functional compatibility with interfaces and interacting systems, subsystems, equipment, and computer applications. Systems include Windows Based Active Directory Domains, VMWare, Video Surveillance Software, Cisco Switches/Routers, and Video over IP (Multicast and Unicast-based). Will provide system demos and briefings to government customers, daily situational reports (SITREPs), and participate in daily status calls, and other meetings.

The individual must be able to learn quickly, be a team player, and have excellent communication skills. As the subject matter expert, candidate must possess strong troubleshooting skills and have the discipline to work independently or unsupervised, achieving results in a time critical and physically demanding environment while supporting other team members in a variety of tasks. The individual will also support on the job training of additional O&M personnel, contractors and military personnel.
Required Skills:
·Systems/network experience
·Experience in Microsoft systems administration and VMWare
·Microsoft SQL experience
·One or more of the following: Microsoft and/or Cisco certifications. Microsoft MCSA/MCSE 2003/2008/2012, MCITP, Cisco CCENT, CCNA, CCNA
·Experience with written and verbal situational reports (SITREPs), briefings and demos
·Meet medical and physical requirements for deployment overseas
·Candidate must be familiar with DoD/DISA network security requirements, Information Assurance procedures and guidelines
·Security+ certification
Desired Skills:
·Well-spoken and possess strong written and verbal communication skills
·Building and deploying Windows based products such as Windows Server 2008 and Windows 7 in a domain environment
·Storage Area Networks (Fiber Channel and iSCSI)
·MS Powershell and VBScript
·Experience with integration and implementation of significant GUI-oriented software products
·Strong understanding of VSphere 5 and ESXi
·Possess VMWare Certified Professional 5 (VCP 5) certification
·Microsoft Media Services (Windows Media Server)
·Experience with network security scanning and patch management tools such as McAfee HBSS, SCCM and Retina
·Microsoft Hyper-V
·Network Management tools such as SolarWinds
·Windows 2012
·NetApp Storage Solutions
·Cisco UCS and Cisco Nexus
·Cisco Routing and Switching
·Knowledge and experience of various video codecs to include MPEG2, MPEG4, H.264 and VC1
·Working knowledge of cabling to include termination of Cat5/Cat6, single and multi-strand fiber and co-ax cable
·Experience working on US government computer systems
·Experience working/interfacing with Air Force military customers
·Prior experience working at OCONUS locations
Required Education:
·Minimum 6 Years experience with a Bachelors Degree in Science, Technology, Engineering or Mathematics

Citizenship / Clearance:
·Candidate must be a US citizen and have an Active DoD Secret Clearance
99662
Business Unit Profile
Raytheon Missile Systems (RMS) is the world leader in the design, development and production of missile systems for critical requirements including air-to-air, strike, surface Navy air defense, land combat missiles, guided projectiles, exoatmospheric kill vehicles, missile defense and directed energy weapons. RMS is headquartered in Tucson Arizona, with over 13,000 employees operating at sites across the country and internationally.
Relocation Eligible
No
Clearance Type
Secret - Current
Expertise
Computer/Management Information Systems
Type Of Job
Full Time
Work Location
Qatar - Doha
Raytheon is proud to be an equal opportunity employer. All qualified applicants will receive consideration for employment without regard to race, color, religion, sex, sexual orientation, gender identity, national origin, disability, or protected Veteran status.
Apply
Explore job location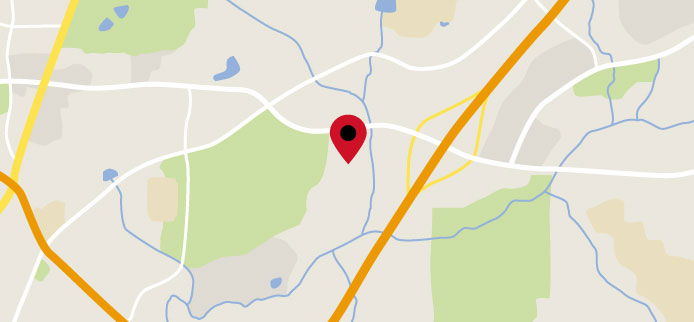 Explore nearby restaurants, airports, gyms, banks, and more. View the map to see more information.
View Map
Related Content
Work on classified projects and enjoy plenty of recognition

Whether you're just starting out on your career journey or a experienced professional, it's important that you feel recognized and rewarded for your contributions.

Raytheon is proud to offer a comprehensive and competitive benefits package to you, your spouse and your eligible children. In addition to protecting you and your family's health and well-being, we offer important income and work/life benefits to meet your needs. Learn More

Turn unique thinking into one-of-a-kind solutions

Diversity. Every company likes to talk about it, but few have embraced it with quite the same commitment as we have here at Raytheon. As a result, diversity has become a competitive imperative and an integral part of our business model, particularly as we continue to grow internationally. Learn More

Work as one to make a difference to millions

Here at Raytheon, we innovate across all domains: from land and sea to air, space, and cyberspace.It's innovation made possible by a strong internal culture and a vision that's shared by Raytheon employees across the globe – a vision of one global team creating trusted, innovative solutions to make the world a safer place. Learn More
Download our Corporate Responsibility Report.