Mgr III Industrial Security
Apply
Requisition ID 130894BR
Date updated 01/08/2019
Job Description:
The Security Manager, RSS Special Programs Security is responsible for collaborating internally and externally, across RTN business units and the government program offices to understand requirements and meet business and security objectives. The ideal candidate will be expected to partner with the RSS Cybersecurity Manager (CSM) to collaborate on policies and provide guidance to solve complex issues to RSS Sr. Security Manager. This role serves as a subject matter expert in the area of Special Programs security. In addition, the candidate shall interpret government security requirements and develops strategies for the implementation of security processes. Enables mission success through proactively providing security support and processes to programs. This position reports directly to the RSS Sr. Security Manager.
Responsibilities include:
Partners with business unit SAP Managers to understand strategic business drivers and develops solutions to ensure mission success, working closely with other corporate security core capabilities and other matrixed organizations as required.
Develops and implements strategy for program security team, ensuring consistent practices, policies and procedures in accordance with government requirements.
Makes decisions and provides input that impact critical goals and objectives of the business. Conducts briefings, re-briefings and training necessary to ensure compliance.
Create, review, and status Plan of Action & Milestone (POA&Ms) to support Risk Management acceptance, mitigation, and/or avoidance.
Conduct performance and interim reviews: directs and evaluates work products: provides growth and development opportunities for the organization.
Ensures special program security groups are compliant and inspection ready, conducting self-reviews and taking corrective actions as required.
Critical Behaviors
Intellectual Functioning Behaviors:
This candidate will need to possess advanced critical thinking and analytical skills. Though many aspects of the position are prescribed, others are not. The ideal candidate will be required to evaluate and anticipate future consequences of security decisions made in concert with program objectives. This position will simultaneously require long-term strategic thinking and near-term practical execution.
Work Related Behaviors:
This position requires not only technical and managerial skills, but will also require a diligent, confident and results oriented work ethic. The candidate will need to move with high energy, maintain a high level of persistence, and act in a timely manner consistent with the needs of the organization. This individual must be able to be effective under pressure and cope well with complex and vague situations. This position requires a mature, disciplined individual that can live up to the tangible and intangible responsibilities inherent in the composite organization.
Interpersonal and Social Behaviors:
As the leader of SAS SPS Organization, the candidate must participate with confidence in all phases of program execution; proposal though test. The ideal candidate will be controlled, poised, and tactful in stressful situations paying special attention to what others are saying and what they mean.
Security Clearance Requirements:
Possess a minimum of a current, final Top Secret security clearance
Eligibility for additional clearances may also be required from the customer.
Required Skills:
10 years' experience in implementing security program requirements.
Experience and knowledge of NISPOM, DoD Manual 5205.07 volumes 1- 4 (formerly JAFAN Manual), Joint Special Access Program Implementation Guide (JSIG), Intelligence Community Directive (ICD) manuals and other applicable Government directives.
Experience leading large organizations with large customer complexities.
Experience working with, and presenting to, executive level management.
Experience working in a team-oriented, collaborative environment
Experience with Microsoft Office products (Word, PowerPoint, and Excel)
U.S. Citizenship status is required as this position needs an active U.S. Security Clearance as of day one of employment
U.S. Citizenship status is required as this position will require the ability to access US only data systems.
Desired Skills:
Ability to collaborate across multiple organization levels (i.e. Sr. Executives to Individual Contributors)
Ability to operate in a matrix-type environment
Knowledgeable of Cyber-security requirements
Experience with Microsoft Project (MSP) and other Program Management Tools
Ability to operate in SharePoint and other collaborative electronic environments
Required Education:
Bachelor's degree required.
Major: Business Management, Security Management, Information Systems/Technology, or other related field.
130894
Business Unit Profile

Raytheon Space and Airborne Systems (SAS) builds radars and other sensors for aircraft, spacecraft and ships. The business also provides communications and electronic warfare solutions and performs research in areas ranging from linguistics to quantum computing. SAS is headquartered in McKinney, Texas USA. As a global business, our leaders must have the ability to understand, embrace and operate in a multicultural world -- in the marketplace and the workplace. We strive to hire people who reflect our communities and embrace diversity and inclusion to advance our culture, develop our employees, and grow our business.

Raytheon is headquartered in Waltham, Massachusetts. Follow us on Twitter.

Relocation Eligible
No
Clearance Type
Top Secret - Current
Expertise
Security
Type Of Job
Full Time
Work Location
TX - Dallas
Raytheon is an Equal Opportunity/Affirmative Action employer. All qualified applicants will receive consideration for employment without regard to race, color, religion, creed, sex, sexual orientation, gender identity, national origin, disability, or protected Veteran status.
Apply
Explore job location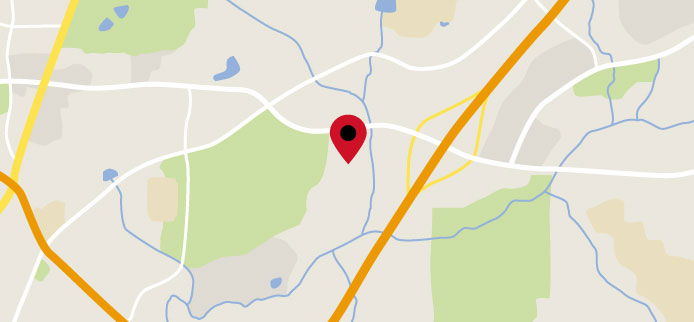 Explore nearby restaurants, airports, gyms, banks, and more. View the map to see more information.
View Map
Upcoming Events
George Mason STEM Career Fair Day - Spring 2019
Time: 11:00 am ET - 4:00 pm ET Address: Johnson Center - Dewberry Hall 4477 Aquia Creek Lane Fairfax, Virginia 22030 Type: Campus Career Fair
CANCELLED MSU Spring 2019 Next Day Campus Screens
Time: 8:00 am ET - 1:00 pm ET Address: MSU Breslin Center 534 Birch Rd, East Lansing, Michigan 48824 Type: Campus Screens
UTSA Campus Screens - Spring 2019
Time: 8:30 am CT - 11:30 am CT Address: UTSA Career Center 1 UTSA Circle San Antonio, Texas 78249 Type: Campus Screens
SAS Contracts
Time: 10:00 am PT - 12:00 pm PT Address: , Type: Professional Career Fair
Register
Raytheon Open House Hiring Event - Texas
Time: 3:00 pm CT - 7:00 pm CT Address: Richardson Civic Center 411 W Arapaho Rd Suite 102 Richardson, Texas 75080 Type: Professional Open House
Register
ASU- Engineering Next Day Screens (Spring 2019)
Time: 8:30 am MT - 4:30 pm MT Address: Ira A. Fulton Schools of Engineering Sun Devil Fitness Complex (SDFCT) 500 E. Apache Blvd. Tempe, Arizona 85281 Type: Campus Screens