Cyber Software Engineer - Reverse Engineer
Apply
Requisition ID 139922BR
Date updated 05/08/2019
Work as a Raytheon BBN reverse engineer specialist includes analyzing systems to understand how they work and what happens when they break. Ideal candidates should be able to both develop and defeat new and advanced security techniques in embedded and traditional systems. Projects at Raytheon BBN are generally short in nature, anywhere from 6 to 18 months in length, and consist of small teams requiring close interaction with customers and other team members. A BBN reverse engineer specialist should not only be an expert in languages such as C/C++, Python and/or Java, but should also have a deep understanding of firmware and binary disassembly, and what altering execution sections would accomplish. Project scenarios for the reverse engineering work include cyber system and protocol research, hardware and/or software reverse engineering, and the documentation of findings and recommendations to the customer to solve their mission needs. The viability and potential impact of the findings will often require team members to develop proof-of-concept exploitations or modifications based on identified vulnerabilities.

Required skills & Education:
•BS or MS in Computer Science, Engineering, or other relevant field
•3-6 years relevant work experience depending on your degree
•Reverse engineering and analysis of hardware and software systems
•Strong understanding of the reverse engineering of software binaries
•Experience with disassemblers (e.g. IDA pro, HEX Rays)
•Experience with debuggers such as gdb, WinDbg, etc
•Expertise in C/C++
•Experience reading or writing assembly (x86, x64, ARM, PPC, MIPS, SPARC, 68k, or similar)
•Understanding of and experience with embedded system software stacks
•Building software for embedded devices and consumer electronics (e.g., Linux, Windows OS, Android, iOS devices, ARM processors, microcontrollers, Arduino/Raspberry Pi)
•Designing and developing combined hardware and software systems
•Demonstrated passion for technology
•Strong written and oral communication skills
•Solid and creative programming skills
•Ability to work as part of a team designing and building novel software capabilities
• Position may require some amount of overnight travel.
•US citizenship is required

Desirable skills:
•MS or higher in Computer Science, Engineering, or other relevant field
•6+ years relevant work experience
•Currently eligible Top Secret or SCI clearance
•Cyber network operations (CNO) experience
•Digital and binary forensics
•Experimental design and hypothesis testing
•System analysis; End-to-end prototype creation, from design to delivery
•Advanced wired and wireless networking (mesh, IPv6, isolation, SDN, kernel filters)
•Understanding of OS Internals (Windows, Linux, MacOS, Android etc.)
Roles and Responsibilities:
•Analyze devices to characterize functionality and identify vulnerabilities in support of customer driven problems
•Create solutions for prototype and operational systems and develop solutions involving hardware and software analysis and development.
•Given a target communications device, use reverse engineering tools and methods to determine vulnerabilities of the device for information assurance purposes.
•Work flow will include studying how the device operates, configuring it, determining how it boots/initializes, and obtaining a binary that can be used for reverse engineering.
•At the conclusion of each program or task, a technical report and software deliverable (prototype or fully operational) and demonstration of the vulnerability may be required.
139922
Business Unit Profile

Raytheon Space and Airborne Systems (SAS) builds radars and other sensors for aircraft, spacecraft and ships. The business also provides communications and electronic warfare solutions and performs research in areas ranging from linguistics to quantum computing. SAS is headquartered in McKinney, Texas USA. As a global business, our leaders must have the ability to understand, embrace and operate in a multicultural world -- in the marketplace and the workplace. We strive to hire people who reflect our communities and embrace diversity and inclusion to advance our culture, develop our employees, and grow our business.

Raytheon is headquartered in Waltham, Massachusetts. Follow us on Twitter.

Relocation Eligible
Yes
Clearance Type
None / Not Required
Expertise
Artificial Intelligence
Cloud Computing
Computer Engineering
Computer Science
Computer/Management Information Systems
Cyber Jobs
Data Networking
Electrical Engineering
Engineering Technology
Machine Learning
Software Engineering
Type Of Job
Full Time
Work Location
MD - Columbia
Raytheon is an Equal Opportunity/Affirmative Action employer. All qualified applicants will receive consideration for employment without regard to race, age, color, religion, creed, sex, sexual orientation, gender identity, national origin, disability, or protected Veteran status.
Apply
Explore job location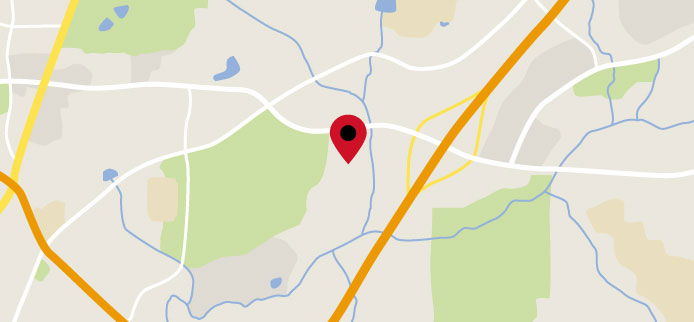 Explore nearby restaurants, airports, gyms, banks, and more. View the map to see more information.
View Map
Upcoming Events
U. Texas, Dallas - Engineering Campus Screens (Spring 2020)
Time: 9:00 am CT - 4:00 pm CT Address: UTD Career Center SSB 3.300 Interview Rooms A-C 800 W. Campbell Rd. Richardson, Texas 75080 Type: Campus Screens
Fellowship Student Meet & Greet
Time: 9:00 am ET - 5:00 pm ET Address: Inn at Virginia Tech 901 Prices Fork Road Blacksburg, Virginia 24061 Type: Shipping Only
URI Spring 2020 Job & Internship Fair
Time: 12:00 pm ET - 3:00 pm ET Address: URI Ryan Center 1 Lincoln Almond Plaza URI Eng. & Tech Fair, Oct.2, 2019 Kingston, Rhode Island 02881 Type: Campus Career Fair
Raytheon IIS Career Fair - Aurora, CO
Time: 4:00 pm MT - 7:00 pm MT Address: Launch Pad 884 S Buckley Rd Aurora, Colorado 80017 Type: Professional Career Fair
Register
UMass Lowell Spring 2020 Co-Op Connection
Time: 6:00 pm ET - 8:00 pm ET Address: Stephen Lichwala 358 Lowell ST Raytheon RFC - Duke Building Andover , Massachusetts 01810 Type: Networking Event
U. Texas, Arlington On-Campus Interviews - Spring 2020
Time: 8:30 am CT - 5:00 pm CT Address: Career Development Center 300 W. 1st Street, Suite 180S Interview Room 2 Arlington, Texas 76019 Type: Campus Screens