Sr. OccHealth&Safety EngII
Apply
Requisition ID 143780BR
Date updated 07/15/2019
Raytheon IIS is seeking a successful candidate for this position to be responsible for managing the Environmental, Health and Safety and Sustainability programs for the Colorado Springs, Colorado site programs. The position is based in Colorado Springs, This position works in a matrixed environment, reporting directly to the Aurora EHSS Manager, with accountability to the Colorado Springs Site Executive. Internal customers also include the local program managers and site leaders.
Job duties include:
Works collaboratively with the leads at each site to maintain a safe workplace and ensuring that safety is the highest priority.
Provides direction to managers and supervisors in establishing site-specific safety programs, including leading indicator metrics.
Responsible to document and implement all applicable EHSS programs in accordance with government standards and company policies.
Performs all safety incident/accident investigations, to include thorough root cause analysis and correction action implementation, along with database system tracking
Resolves all EHSS issues collaboratively with Program staff and management.
Applies and interprets environmental, safety and health standards, criteria and guidelines, such as those issued by the various contracts (NISSC, Cobra Dane, C2BMC, SSES contract), program directives, the Company, OSHA, National Fire Protection Association (NFPA) and other applicable regulators.
Documents requirements relating to the EHSS program.
Compiles monthly and year-end EHSS metrics reports.
Ensures compliance through site audits and inspections as required by the Colorado Springs Safety Plan and/or EHSS Management using health and safety related instrumentation. Documents findings according to procedures and develops calibration logs for all equipment. .
Maintains corrective action program and monthly metrics information.
Ensures the Program sites are prepared for corporate and OSHA audits, including completing required documentation and preparation of review packages for auditors.
Prepares and delivers presentations to leadership.
Ensures all environmental programs are in place and all required environmental reporting is completed on time to local, state and federal governments.
Responsible for maintaining Safety Data Sheet (SDS) files and backup systems for all areas, including centralization of training files for all stations.
Researches new safety regulations and standard practices, as well as regulatory updates as a means to keep Program EHSS standards current.
Works as a liaison with the Colorado Springs IO MSM Quality Assurance department.
Develops or modifies existing safety training programs as needed, schedules work center training sessions and orientation briefings. Performs technical training as necessary
Requirements
:
6+ years of experience in the field of Occupational Health & Safety.
Must be a US Citizen/ person with ability to obtain a Secret security clearance
Proven knowledge of safety and health standards, criteria and guidelines issued by Occupational Safety and Health Administration (OSHA), American Conference of Governmental industrial Hygienists (ACGIH), National Fire Protection Association (NF P A), and other applicable regulators.
Demonstrated ability to perform effective safety event investigations including root cause analysis and corrective action implementation.
Previous training experience and briefing experience.
Ability to prioritize and multi-task in a fast-paced environment, and immediately change priorities

Must be willing and able to travel as required

Ability to apply technical expertise to develop solutions for complex problems.

Must possess the capability to train all levels of employees and contractors on Environmental, Health and Safety in a broad range of Environmental, Health and Safety topics.

Must be able to implement and support various programs in all areas of Environmental Health and Safety.

Effective verbal and written communication skills to/with all levels of management. Keep operations and functional managers up to date on developing issues. Person selected must be able to work independently, with minimal direction. Must be able to develop and work with Microsoft office tools, Word, Excel, Access, and PowerPoint, share point. Other computer tracking tool knowledge may be needed to support he position.
Desired
:
CIH, CSP, or CHMM certifications
Experience with OSHA VPP management and certification
Previous experience working in a matrixed environment
Team player
Self-starter; able to work independently
Fall protection competent person
Project and people management skills
Customer-service oriented
Education:
Bachelor's degree in Safety, Industrial Hygiene, Science, or Engineering discipline or equivalent combination of education and experience (Bachelor Degree = 8 years of additional applicable experience).
143780
Business Unit Profile
Raytheon Intelligence, Information and Services delivers innovative technology to make the world a safer place. Our expertise in cyber, analytics and automation allow us to reach beyond what others think is possible to underpin national security and give our global customers unique solutions to solve the most pressing modern challenges -- from the cyber domain to automated operations, and from intelligent transportation and training solutions to creating clear insight from large volumes of data. IIS operates at nearly 550 sites in 80 countries, and is headquartered in Dulles, Virginia. The business area generated $6.2 billion in 2018 revenues. As a global business, our leaders must have the ability to understand, embrace and operate in a multicultural world -- in the marketplace and the workplace. We strive to hire people who reflect our communities and embrace diversity and inclusion to advance our culture, develop our employees, and grow our business.
Relocation Eligible
No
Clearance Type
Secret
Expertise
Environmental Health & Safety
Type Of Job
Full Time
Work Location
CO - Colorado Springs
Raytheon is an Equal Opportunity/Affirmative Action employer. All qualified applicants will receive consideration for employment without regard to race, color, religion, creed, sex, sexual orientation, gender identity, national origin, disability, or protected Veteran status.
Apply
Explore job location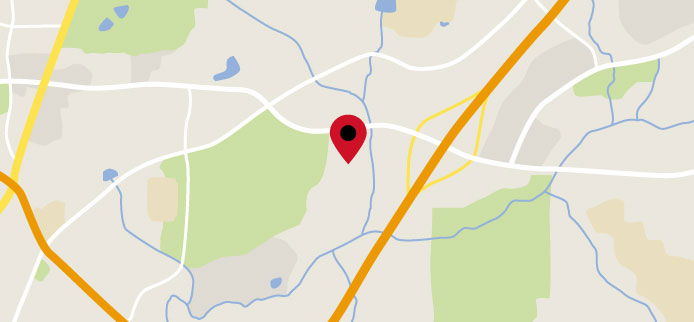 Explore nearby restaurants, airports, gyms, banks, and more. View the map to see more information.
View Map
Upcoming Events
Indy Pride Career Fair 2019
Time: 10:00 am ET - 2:00 pm ET Address: Indiana Historical Society 450 West Ohio Street Indianapolis, Indiana 46202 Type: Professional Career Fair
Raytheon Online People with Disabilities Career Fair
Time: 12:00 pm PT - 2:00 pm PT Address: , Type: Professional Career Fair
Register
Recruit Military - Boston Veterans Job Fair - Foxbourgh, MA
Time: 11:00 am ET - 3:00 pm ET Address: Gillette Stadium 1 patriot Place, Foxborough, MA Foxborough, MA, Massachusetts 02035 Type: Professional Career Fair
Register
Raytheon IIS Networking Event - Dayton Ohio
Time: 3:00 pm PT - 7:00 pm PT Address: TJ Chumps 1100 E Dayton Yellow Springs Rd Fairborn, Ohio 45324 Type: Networking Event
Register
New Mexico State U., Resume Reviews
Time: 1:00 pm MT - 5:00 pm MT Address: NMSU The Engineering Learning Communities Rooms 345 & 351 Las Cruces, New Mexico 88003 Type: Campus Screens
Raytheon IIS Career Fair - Screaming Eagle
Time: 9:00 am ET - 5:00 pm ET Address: Raytheon 134 National Business Parkway, Suite 100 Annapolis Junction, Maryland 20701 Type: Professional Career Fair
Register