Senior Cyber Systems Security Engineer (ISSE)
Colorado Springs, Colorado
Overview
What does it take to make the world a safer place? It takes delivering innovative technology and collaborating with some of the finest talent in the engineering field. Whether you're a software engineer or a mechanical engineer, at Raytheon you'll grow a varied and rewarding career. And you'll be supported with a comprehensive and competitive benefits package that promotes work/life. If you're ready to take on today's big challenges, discover a world of opportunity at Raytheon.
America's Best Large Employers by Forbes

Career & Development Opportunities

Full-time
Entry, Mid, Senior level
Responsibilities
Raytheon Intelligence, Information and Services (IIS) is seeking an experienced
Senior Cyber Systems Security Engineer (ISSE),
to join our team in support of the U.S. Air Force North American Aerospace Defense Command (NORAD) Cheyenne Mountain Complex Integrated Tactical Warning/Attack Assessment (NCMC-ITW/AA) Sustained Support Contract (NISSC).
NISSC will provide accurate, timely, and unambiguous warning and attack assessment of Air, Missile, and Space threats with daily visibility of National Command Authority leaders including the President of the United States.
NCMC-ITW/AA is composed of Air, Missile, and Space Warning Missions located at Cheyenne Mountain AFS, Peterson AFB, Offutt AFB, Vandenberg AFB, and forward user and sensor sites worldwide.
This position is for an Information Systems Security Engineer (ISSE) to perform systems security engineering in support of new systems fielding's and upgrades to legacy space and ITW/AA programs in the Raytheon Consolidated Engineering Laboratory (RCEL) in Raytheon's Colorado Springs, CO facility and/or the Test Development Facility (TDF) located at Peterson AFB CO and NISSC operational locations.
As a Senior Cyber Systems Security Engineer (ISSE), you responsibility will be:
• Analysis of cyber requirements and potential design solutions, providing guidance and direction related to security technologies, performing analysis on cybersecurity collected data and test results, identifying and implementing cybersecurity design, and preparing and maintaining engineering and security related documentation.
• Performing and providing vulnerability assessment results and recommendations to the NISSC Program Engineer, Program Protection Lead and/or Systems Security and Accreditation section as necessary
• Assessing known systems vulnerabilities and verifying system hardening and patching activities to ensure compliance with the most current applicable Security Technical Implementation Guides (STIGs)/Security Requirements Guides (SRGs) and related checklists
• Document, implement and prioritize patching requirements across the organizational enterprise
• Develop scripts to automate the system installation of required patches and configurations to remediated identified system vulnerabilities
• Responsible for the development and testing of patches to fix vulnerabilities in Windows, RHEL and Solaris operating systems and associated applications
• Assist in conducting cybersecurity audits to ensure appropriate implementation and compliance of the security posture
• Performing systems security engineering and test efforts associated with implementation of security controls on networking devices, databases, operating systems, hardware and software components
• Developing vulnerability reports and investigating impact, resolution and verification of security vulnerabilities and patches as well as performing deep dive and impact analysis into failed patch deployments
• Provide regular reporting on patch management program and overall operation status of patch compliance
• Ability to support periodic travel (less than 5%)
Clearance Requirement:
Must possess an active Secret Clearance, with the ability to obtain a Top Secret clearance
Required Skills:
• Previous experience with cyber requirements analysis, rendering of cyber solutions/architectures, and associated planning and implementation support
• Experience creating, installing, and testing vulnerability fixes to Windows and Unix/Linux platforms
• Experience with Linux and Windows system administration including installing and configuring systems from the OS level up
• Familiarity with RHEL, Unix Scripting, and Windows PowerShell is required
• Experience with scripting languages (developing, debugging and maintaining)
• Experience developing secure applications that are compliant with DISA Security and Technical Implementation Guides (STIGs)
• The candidate should be able to clearly and succinctly communicate complex concepts, issues, and status
• DoDI 8570.01-M IAT Level-II Certification or greater (e.g. Security+ CE, CISSP) with at least one supporting CE/OS certificate
• Self-starter requiring limited direction and supervision
• Must possess an active Secret Clearance, with the ability to obtain a Top Secret clearance
Desired Skills:
• Knowledge of the following is a plus:
-VMWare systems administration and installing and configuring VMware
-CISCO and Juniper firewall installation, configuration and administration
• Experience with Information Assurance policies and procedures and the ability to apply IA requirements to an existing system
• Knowledge of XML
• Experience implementing DoD and Federal IA Certification and Accreditation Processes, assessing and validating compliance with IA controls and developing and maintaining associated certification and accreditation documentation
• Familiar with NIST Risk Management Framework as described in NIST Special Publication 800-37
• Experience working U.S. Government contract proposals as an Information Assurance/ Information Security Engineering subject matter expert
• Previous experience with design/implementation of Cloud-based solutions (Gov Cloud, AWS, Azure, etc.) and familiarization with application of FEDRAMP Common Control Criteria highly desired
• Previous experience with the creation of vulnerability testing processes and security breach mitigation tactics
• Previous experience/familiarity with TDM and TCP/IP network protocols, application layer protocols (e.g., HTTP, SMTP, DNS, etc.), and tactics, techniques and procedures for application and parsing of network protocols
• Previous experience with the design/implementation, review and assessment of firewall, intrusion detection/intrusion prevention, SIEM, VPN, SSL, application controls, Antivirus, and other network component policies
Education Requirements:
Six (6) years with a BS in Science, Technology, Engineering or Mathematics or related technical degree; 4 years with a MS in Science, Technology, Engineering or Mathematics or related technical degree
CONETWORK
132875
Business Unit Profile
Raytheon Intelligence, Information and Services delivers innovative technology to make the world a safer place. Our expertise in cyber, analytics and automation allow us to reach beyond what others think is possible to underpin national security and give our global customers unique solutions to solve the most pressing modern challenges -- from the cyber domain to automated operations, and from intelligent transportation solutions to creating clear insight from large volumes of data. IIS operates at nearly 550 sites in 80 countries, and is headquartered in Dulles, Virginia. The business area generated $6.1 billion in 2017 revenues. As a global business, our leaders must have the ability to understand, embrace and operate in a multicultural world -- in the marketplace and the workplace. We strive to hire people who reflect our communities and embrace diversity and inclusion to advance our culture, develop our employees, and grow our business.
Relocation Eligible
Yes
Clearance Type
Secret - Current
Expertise
Cloud Computing
Computer Engineering
Cyber Jobs
Engineering Technology
Integration & Test Engineering
Reliability Engineer
Software Engineering
Systems Engineering
Test Engineering
Type Of Job
Full Time
Work Location
CO - Colorado Springs
Raytheon is an Equal Opportunity/Affirmative Action employer. All qualified applicants will receive consideration for employment without regard to race, color, religion, creed, sex, sexual orientation, gender identity, national origin, disability, or protected Veteran status.
Apply
Success Profile
What does it take to be successful at Raytheon? Check out these traits to see if you have the right mix.
Adaptable
Communicator
Inventive
Leadership
Problem-Solver
Team player
Quote
Felicia Jackson is regional vice president of RAYVETS, Raytheon's employee group for veterans and those who support them. After 24 years in the Air Force, she started a new career at Raytheon. "I wanted to go where people would support me," she told us.

Rewards
401(k) / Retirement Plans

Employer Matching, if you elect to enroll company matches up to 3%.

Work / Life Balance

Raytheon supports a variety of flexible work arrangements including compressed work weeks, flextime, job sharing, 9/80, reduced hours and telecommuting.

Career Development

At Raytheon, we foster an inclusive culture of professional development. We support a variety of developmental opportunities including: Mentoring programs, Skills Development, Leadership Development, Rotational job assignments, and Continuous Improvement, all of which contribute to advancement of our employee's capabilities.

Paid Time Off

Accrue paid time off monthly. Receive 10-12 holidays per year with some locations shutting down the week between Christmas and New Year's Day.

Relocation Assistance

Select technical positions are eligible for relocation packages. See specific job description for eligibility requirements.

Parental Leave

Raytheon offers all eligible employees up to three weeks paid parental leave for the birth or adoption of a child (separate from paid maternity leave or Family & Medical Leave Act).
Explore job location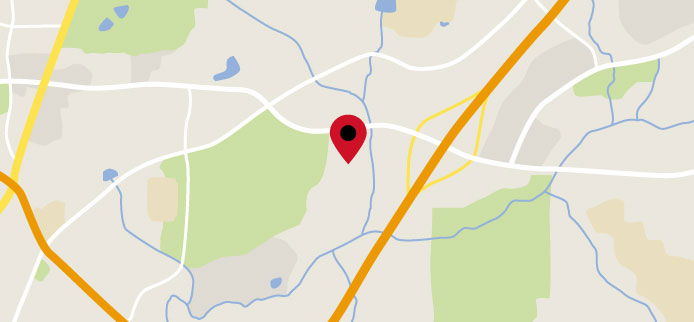 Explore nearby restaurants, airports, gyms, banks, and more. View the map to see more information.
View Map