Senior Environment Safety & Health Engineer II
Apply
Requisition ID 91372BR
Date updated 01/16/2017
llS iscurrently seekinganenvironmental,healthands afety(EHS) professional tosupport the MSM

business in the Chesapeake / Norfolk VA area (to include IIS employees assigned to the Yorktown Naval Base).

AstheassignedEHS Engineer,youwillberesponsibleforinitiatingandmaintainingEHStrainingand

injurypreventionstrategies,alongwithsupportingotherprogram,facilityandoperationsefforts,as

required.YouwilltakedirectionfromthellSEHSMissionAreaManager and work collaboratively with the

site leads at each site.Theposition will requiretravelto the two locations on a routine frequency.
Responsibilities:
·Developandmaintainwrittenenvironmental,healthandsafety(EHS)plansandrequireddocumentation,tocomplywithfederal,state,local,andCustomerregulatoryandotherrequirements


·EnsureemployeesreceiverequiredEHStrainingandthatitistrackedappropriately.


·Developand/orimplementEHSprogramsandprojects.


·DevelopandimplementEHSmanagementsystemstointegrateEHSintothebusinessoperations.


·Interpret, recommend,andcomplywithEHSregulationsandCompanypolicies.


·Ensure the sites are prepared for corporate and OSHA VPP audits.


·Removehazardsand/orprotectemployeesbymethodsincluding proper engineering controls, guarding,revisingworkproceduresandtraining,andrequiringuseofprotectiveclothingandpersonalprotectiveequipment.


·Takeeffectivestepstoensurethatworkplaceconditionscomplywithapplicablefederalandstateoccupationalsafetyandhealthstandards,andensurethatallrequiredrecordsarepreparedandmaintained.


·Providesupport(reviewandapproval)forcertificationofjobhazardanalyses.


·Prepareanddeliverpresentationstoleadership.


·Supportsincidentandinjuryinvestigations.


·Ensure all environmental programs are in place and all required environmental reporting is completed on time to local, state and federal governments.
Security ClearanceRequirement:Secret
Thispositionrequiresthatacandidatehave,oracquire,aSecretclearance.Whileaclearanceis

notrequiredtostartwork,acandidatemustbeclearable.UScitizenshipisaclearance

prerequisite.Raytheonwillapplyforaclearanceonbehalfofanindividualselectedwhodoesnot

haveaclearance.Aclearancethatisexistingandactive(orinactivelessthantwoyears)is

preferred.
RequiredExperience,Knowledge,SkillsandAbilities:


·SixormoreyearsofexperienceinEnvironment,HealthandSafety(EHS)engineeringrelatedwork.


·Abilitytoprioritizeandmulti-taskinafast-pacedenvironment,andimmediatelychangeprioritieswhenneeded.


·Abilitytobeaneffectiveteammemberandteamleader.


·Excellentverbalandwrittencommunicationskills.


·Abilitytobeeffectiveinworkingwithpeopleacrossallorganizationallevels.


·WorkingknowledgeofEPAandOSHAenvironmentandsafetyworkplacestandards.


·FormalEHStraining
DesiredExperienceandCapabilities:


·CIH,CSP,orCHMMcertifications.
·Knowledgeof Mil Specs and standards.


·KnowledgeofandexperienceworkingwithinOSHArequirements.


·Experience in environmental management and reporting.


Location:
·Norfolk,VA


·Chesapeake, VA


·Yorktown VA
RequiredEducation(includingMajor):Bachelor'sdegree, Safety and Environmental

Management, Engineering,Science,Math,orrelatedfield
91372
Business Unit Profile
Raytheon Intelligence, Information and Services (IIS) is a leader in intelligence, surveillance and reconnaissance; advanced cyber solutions; weather and environmental solutions; information-based solutions for law enforcement and homeland security; and training, logistics, engineering, product support, and operational support services and solutions for the mission support, homeland security, space, civil aviation, counter-proliferation and counter-terrorism markets. IIS, which operates at nearly 551 sites in 80 countries, is headquartered in Dulles, VA. and generated $6 billion in 2014 revenues. As a global business, our leaders must have the ability to understand, embrace and operate in a multicultural world -- both in the marketplace and in the workplace. We strive to hire individuals who reflect our communities and proactively embrace diversity and inclusion in order to advance our culture, develop our employee and leaders, and grow our marketshare with our clients."
Relocation Eligible
No
Clearance Type
Secret
Expertise
Environmental Health & Safety
Type Of Job
Full Time
Work Location
VA - Chesapeake
Apply
Explore job location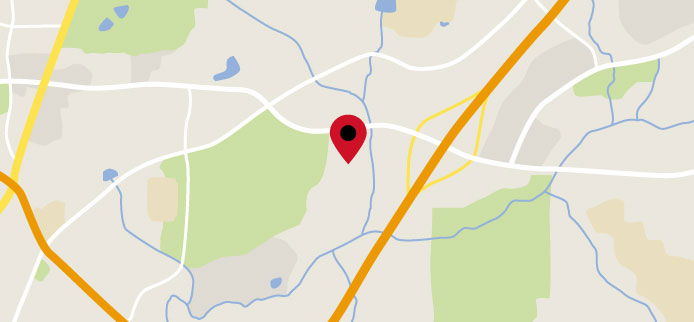 Explore nearby restaurants, airports, gyms, banks, and more. View the map to see more information.
View Map
Related Content
Work on classified projects and enjoy plenty of recognition

Whether you're just starting out on your career journey or a experienced professional, it's important that you feel recognized and rewarded for your contributions.

Raytheon is proud to offer a comprehensive and competitive benefits package to you, your spouse and your eligible children. In addition to protecting you and your family's health and well-being, we offer important income and work/life benefits to meet your needs. Learn More

Turn unique thinking into one-of-a-kind solutions

Diversity. Every company likes to talk about it, but few have embraced it with quite the same commitment as we have here at Raytheon. As a result, diversity has become a competitive imperative and an integral part of our business model, particularly as we continue to grow internationally. Learn More

Work as one to make a difference to millions

Here at Raytheon, we innovate across all domains: from land and sea to air, space, and cyberspace.It's innovation made possible by a strong internal culture and a vision that's shared by Raytheon employees across the globe – a vision of one global team creating trusted, innovative solutions to make the world a safer place. Learn More
Download our Corporate Responsibility Report.
Upcoming Events
2017 Career Fair at Benjamin Franklin Institute of Technology
Time: 11:30 am ET - 1:00 pm ET Address: Benjamin Franklin Institute of Technology 41 Berkeley Street Boston, Massachusetts 02116 Type: Professional Career Fair
Raytheon IIS Colorado Springs Open House
Time: 11:00 am MT - 7:00 pm MT Address: Hyatt Place 503 West Garden of the Gods Road Colorado Springs , Colorado 80907 Type: Professional Career Fair
Corporate Gray Job Fair
Time: 9:00 am ET - 12:30 pm ET Address: Army Navy Country Club Arlington, Virginia Type: Professional Career Fair
BloomCon Security Conference
Time: 9:00 am ET - 3:00 pm ET Address: Bloomsburg University 400 E 2nd St Kehr Union Building Bloomsburg, Pennsylvania 17815 Type: Professional Career Fair
University of Arizona Industrial Affiliates Corp. Showcase/Career Fair
Time: 4:00 pm MT - 6:00 pm MT Address: Dan Dunlap Stadium Club 1 National Championship Drive Tucson, Arizona 85719 Type: Campus Career Fair
University of Rochester Institute of Optics 2017 Spring Industrial Associates Meeting
Time: 8:00 am ET - 5:30 pm ET Address: Center for Business Engagement / University of Rochester 265 Crittenden Boulevard, Mail Box URV Saunders Research Building, Suite B.360 Rochester, New York 14642 Type: Networking Event