NWS Custodian - Seasonal
Apply
Requisition ID 131735BR
Date updated 02/04/2019
The North Warning System (NWS) is a joint Canada and United States radar system that includes 47 sites spanning the Arctic from Labrador to the Alaskan border. The NWS provides the capability to detect airborne threats across North America's polar region, providing a command and control capability to the Canadian Air Defence Sector (CADS) of the North American Aerospace Defence Command (NORAD).
Raytheon provides Operations and Maintenance (O&M) services for the NWS including full care, custody, and control of the entire system and its components. This includes the radar sites, five logistics support sites (LSSs), a monitoring and control center, and a repair depot. Key activities include maintenance and repair of radar and electronic systems, power generation, and facilities; logistics support; and remote monitoring and control.
Raytheon seeks Permanent Seasonal Custodians to support the NWS system O&M Contract. The positions will be based out of the five (5) Logistics Support Sites (LSS) in Inuvik, Cambridge Bay, Hall Beach, Iqaluit or Goose Bay. The successful candidate will be offered temporary assignments and will need to be flexible in traveling in and between different zones within the Canadian Arctic locations.
Job Summary
You will perform general duties including but not limited to:
· Perform general duties including but not limited to: cleaning work, living and common areas; scrubbing, mopping, seeping and vacuuming floors; cleaning, servicing and supplying restrooms; dusting;
. Emptying waste containers/disposing of garbage; laundry; responding to unexpected events.
· Follow procedures for the use of chemical cleaners and power equipment to ensure health and safety of self and others, and to prevent damage to buildings/fixtures
· Keep work spaces and general areas clean, orderly and hazard free; wear personal protective equipment
· Prepare personal timesheets
· Preparing all bedrooms for occupancy
· Assist the on-site Chef with kitchen cleanup duties
· Secondary duties, as required, may include but not limited to: participating on the Fire Brigade; providing bear protection; assisting in the maintenance of the LSS library;
. Conducting environmental, safety, security and quality checks and audits, general housekeeping in support of a healthy and safe workplace environment and taking proactive and corrective measures in these areas.
· Other duties as assigned.
Desired Knowledge / Skill and Experience
· High school diploma or equivalent
· Must be familiar with safety regulations and practices.
· Must be Standard First Aid trained, including CPR Level A, and hold a valid certificate.
· Familiarity with MS Word, Excel, PowerPoint, and Outlook.
· Must be comfortable working in and flying to remote Arctic locations via helicopter and/or smaller fixed wing aircraft.
· Must possess serviceable safety boots that meet standards for workplace safety.
· Effective written and verbal skills (English).
· Hold a valid class 'G' driver's license, or provincial/territorial equivalent
Work Environment
· Ability to travel as part of a small team to and from locations, including personal meal preparation and tidying.
· Must be able to wear personal protective equipment (PPE) including Fall Arrest Harness, as required
· Ability to work under physically demanding, often adverse weather conditions in remote Arctic locations
· Cultural awareness and sensitivity and an understanding of work in the Canadian Arctic.
Raytheon Canada Limited is proud to be an equal opportunity employer and welcomes a wide diversity of applicants. Raytheon is committed to providing long-term, sustainable and meaningful economic benefits for Inuit Beneficiaries and their communities through activities such as on-the-job training, mentorship and skills development at all levels of employment. If you are an Inuit Beneficiary or a Land Claim Beneficiary from the Nunatsiavut, Nunavut or Inuvialuit Settlement Region you are encouraged to submit your resume.
NWS promotes employment equity as part of the Legislated Employment Equity Program and encourages those who are: a woman, an Aboriginal person, a person with a disability or a member of a visible minority to apply. Individuals contacted for a job opportunity should advise the company of any accommodation measures needed in a timely manner.
Successful completion of security clearances is required by candidate prior to starting on the program. Candidate must complete a criminal reference check and pass a security clearance check to a level as required for the position through the Canadian Government.
131735
Business Unit Profile
Raytheon Intelligence, Information and Services delivers innovative technology to make the world a safer place. Our expertise in cyber, analytics and automation allow us to reach beyond what others think is possible to underpin national security and give our global customers unique solutions to solve the most pressing modern challenges -- from the cyber domain to automated operations, and from intelligent transportation solutions to creating clear insight from large volumes of data. IIS operates at nearly 550 sites in 80 countries, and is headquartered in Dulles, Virginia. The business area generated approximately $6 billion in 2016 revenues. As a global business, our leaders must have the ability to understand, embrace and operate in a multicultural world -- in the marketplace and the workplace. We strive to hire people who reflect our communities and embrace diversity and inclusion to advance our culture, develop our employees, and grow our business.
Relocation Eligible
No
Clearance Type
Secret
Expertise
Facilities
Type Of Job
Casual
Work Location
Canada
Apply
Explore job location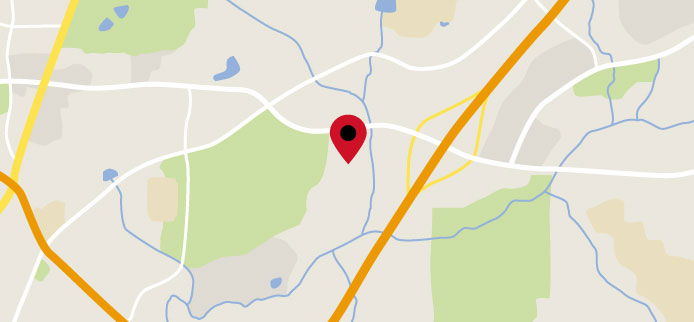 Explore nearby restaurants, airports, gyms, banks, and more. View the map to see more information.
View Map
Upcoming Events
U of Arizona - STEM Information Session - Spring 2019
Time: 5:00 pm MT - 6:00 pm MT Address: Student Engagement & Career Development (SUMC, 411) 1303 E. University Blvd Bldg. #17, Suite 411 Tucson, Arizona 85721 Type: Information Session
ECPI BUS/CIS/EET Spring Career Fair 2019
Time: 12:00 pm ET - 2:00 pm ET Address: ECPI University 5555 Greenwich Rd SUITE 300 Virginia Beach, Virginia 234612 Type: Professional Career Fair
Fort Sill SFL-TAP Career Fair
Time: 10:30 am CT - 2:00 pm CT Address: Rinehart Fitness Center 2730 Bragg Road Fort Sill, Oklahoma Type: Professional Career Fair
RMS March 2019 MTE and Quality Hiring Event
Time: 9:00 am PT - 5:00 pm PT Address: Hilton El Conquistador 10000 N Oracle Rd Tucson, 85704 Type: Other
U of Arizona - Next Day Screens (Spring 2019)
Time: 9:00 am MT - 5:00 pm MT Address: Old Engineering Building E. University Blvd. Rooms 101, 204, 302 Tucson, Arizona 85719 Type: Campus Screens
UMass Lowell Spring 2019 Career Fair
Time: 4:00 pm ET - 7:00 pm ET Address: UML Tsongas Center 300 Arcand Drive Lowell, Massachusetts 01852 Type: Campus Career Fair