Scientist - Software Researcher/Engineer
Apply
Requisition ID 114461BR
Date updated 04/24/2018
Raytheon BBN Technologies, located in Cambridge, MA, is seeking qualified candidates to conduct research and development in the area of distributed systems and cyber security. A successful applicant will design, develop, and build solutions to address the most difficult problems faced by the U.S. Government. We value curiosity and creative problem solving, and you will be expected to work with minimal supervision. You will be exposed to all aspects of software engineering, and applying new technologies to develop next-generation capabilities for distributed and mobile information systems. Our research group has broad, diverse research interests that also include artificial intelligence, embedded systems, software product lines, and synthetic biology.
As part of BBN's distributed systems group, you will have the opportunity to work on multiple projects conducting rapid prototyping in small, collaborative teams. You will be working with a diverse group of people who are passionate about the work and enjoy working with each other. Flexible schedules provide excellent work/life balance and the opportunity to join after-work "Connections" for social activities and group sports. BBN is well respected in the research community and was recently awarded the President's National Medal of Technology and Innovation. BBN's pioneering work spans the development of the first Internet routers, the invention of email, and the TransTalk™ system, a portable, two-way translation device that facilitates communication across different languages. Further, BBN fosters an exceptional work environment with knowledgeable co-workers, excellent performance-based bonus incentives, and generous retirement contributions.
Required Education/Experience:
• BS (in Computer Science or related field) with 6+ years, or MS (in Computer Science) with 4+ years, or PhD (in Computer Science) with 0-3 years
• Expertise in software related disciplines, such as software engineering, artificial intelligence, programming languages, information management, etc.
• Strong software engineering skills
• Creative problem solving and experimental design
Desired Experience:
• PhD and 0 to 3 years experience.
• US Government security clearance may be required. A willingness to apply and US citizenship is desired.
Interest or experience with any of the following areas is a plus:
• Object-oriented language expertise, particularly Java
• Experience with networking across multiple network layers
• Knowledge of artificial intelligence concepts
• Cyber security knowledge at network, host, and application layers
• Experience with mobile devices, e.g., embedded systems, Android, dynamic content and rich media applications
• Motivated to explore alternatives or improvements on his/her own
• Strong technical writing and publication
This position requires a U.S. person or the ability to obtain an Export Authorization from the appropriate government agency for non-U.S. persons. 114461
Business Unit Profile

Raytheon Space and Airborne Systems (SAS) builds radars and other sensors for aircraft, spacecraft and ships. The business also provides communications and electronic warfare solutions and performs research in areas ranging from linguistics to quantum computing. SAS is headquartered in McKinney, Texas USA. As a global business, our leaders must have the ability to understand, embrace and operate in a multicultural world -- in the marketplace and the workplace. We strive to hire people who reflect our communities and embrace diversity and inclusion to advance our culture, develop our employees, and grow our business.

Raytheon is headquartered in Waltham, Massachusetts. Follow us on Twitter.

Relocation Eligible
Yes
Clearance Type
Secret
Expertise
Artificial Intelligence
Computer Science
Cyber Jobs
Distributed Systems
Information and Knowledge Systems
Software Engineering
Type Of Job
Full Time
Work Location
MA - Cambridge
Raytheon is an Equal Opportunity/Affirmative Action employer. All qualified applicants will receive consideration for employment without regard to race, color, religion, creed, sex, sexual orientation, gender identity, national origin, disability, or protected Veteran status.
Apply
Explore job location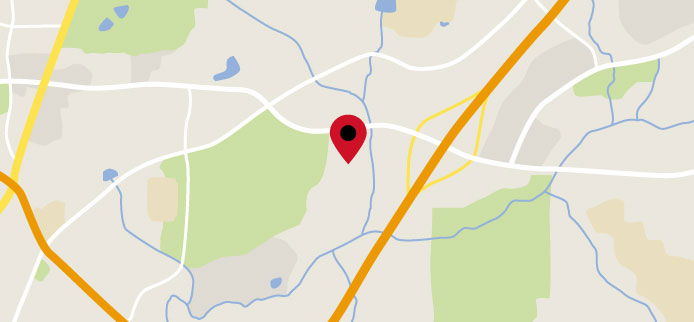 Explore nearby restaurants, airports, gyms, banks, and more. View the map to see more information.
View Map
Upcoming Events
University of Arizona Engineering iExpo - Spring 2019
Time: 10:00 am MT - 4:00 pm MT Address: Student Union Memorial Center 1303 E. University Blvd. 3rd Floor Tucson, Arizona 85719 Type: Campus Career Fair
U of Arizona - Engineering Tech Talk - Spring 2019
Time: 6:00 pm MT - 7:00 pm MT Address: Student Engagement & Career Development (SUMC, 411) 1303 E. University Blvd Bldg. #17, Suite 411 Tucson, Arizona 85721 Type: Tech Talk
Georgia Tech- Engineering Tech Talk (Spring 2019)
Time: 6:00 pm ET - 7:00 pm ET Address: Georgia Tech Student Center 350 Ferst Drive NW Crescent Room, 2nd Floor Atlanta , Georgia 30332 Type: Information Session
Georgia Tech Institute - ECE Career Fair (Spring 2019)
Time: 10:00 am ET - 4:00 pm ET Address: Christopher Klaus Advanced Computing Building 266 Ferst Drive Atlanta, Georgia 30332-0765 Type: Campus Career Fair
Georgia Tech Grand Challenge Industry Panel
Time: 5:00 pm ET - 7:30 pm ET Address: Georgia Tech Student Center 350 Ferst Drive NW Crescent Room, 2nd Floor Atlanta , Georgia 30332 Type: Employer Panel
Veteran's Virtual Open House
Time: 11:30 am CT - 1:00 pm CT Address: , Type: Professional Career Fair
Register