Robotics Developer
Apply
Requisition ID 147165BR
Date updated 08/28/2019
Help design and develop the next generation of collaborative swarm autonomous systems. Raytheon BBN Technologies is seeking a scientist/engineer with a breadth of expertise in robotics – from sensors and actuators, class one UAV/UGV platforms, and collaborative swarm algorithms. Be at the forefront of creating the next generation of intelligent swarm systems by joining our team of talented scientists and engineers.

What you will do?
Work with a small team on cutting-edge research and development projects
Design and develop prototype software using the latest open-source technologies
Receive and incorporate feedback from end users, field tests, and exercises
Explore technical possibilities collaboratively with motivated, world class colleagues
Deliver practical solutions to complex problems
What you need?
Bachelors in Computer Science and 2+ years of direct experience or M.S. in Computer Science
Strong programming skills and experience with C++, Java, and Python
Experience with autonomous robotics platforms (drones, UGVs), sensors and actuators
Passion for software engineering practices
Creative problem solving and ability to build rapid prototypes
Excellent communication skills
Position may require some amount of overnight travel
U.S. person or the ability to obtain an Export Authorization from the appropriate government agency for non-U.S. persons
Additional Skills that would be AWESOME!
Experience with machine learning frameworks and analytic tools such as Tensorflow, Torch, PyTorch, etc.
Experience with computer vision, lidar, point clouds, and/or photogrammetry techniques.
Experience with human-machine interfaces

Why Us?
Raytheon BBN Technologies (BBN) is the research company behind many revolutionary advances that we take for granted today. BBN is where email was invented and the first routers were implemented. Today, BBN's scientists and engineers are working to advance the state-of-the-art on topics ranging from machine language translation to quantum cryptography. BBN offers the opportunity to perform exciting and revolutionary research that solves important problems in an exciting, collaborative environment. BBN values work/life balance (as evidence by a normal 40 hour work week), a comfortable work environment (as evidence by offices that have doors and windows and your choice of computer, OS and tools), and a pursuit of research (as evidence by our staffed research library, encouraging publications, and paying people to attend conferences). We are looking for a creative, talented software developer to join our Intelligent Software and Systems group. Work in our group focuses on designing, developing, and deploying new advances in artificial intelligence, cyber security, autonomous systems, virtual technologies and distributed computing to solve challenging problems across a variety of application domains.

Our team members are passionate about growth, innovation, and collaboration. We are constantly striving to learn and improve. If you are a creative problem solver and have an insatiable appetite for learning, come join our team! We offer outstanding benefits that include flexible work schedules, a 5% 401k company match, a 5% retirement contribution plan, performance-based incentives, an onsite gym and game room, paid parental leave, and many employee discounts.
147165
Business Unit Profile

Raytheon Space and Airborne Systems (SAS) builds radars and other sensors for aircraft, spacecraft and ships. The business also provides communications and electronic warfare solutions and performs research in areas ranging from linguistics to quantum computing. SAS is headquartered in McKinney, Texas USA. As a global business, our leaders must have the ability to understand, embrace and operate in a multicultural world -- in the marketplace and the workplace. We strive to hire people who reflect our communities and embrace diversity and inclusion to advance our culture, develop our employees, and grow our business.

Raytheon is headquartered in Waltham, Massachusetts. Follow us on Twitter.

Relocation Eligible
Yes
Clearance Type
Secret
Expertise
Artificial Intelligence
Computer Engineering
Computer Science
Electrical Engineering
Machine Learning
Mathematics
Research & Development
Software Engineering
Type Of Job
Full Time
Campaign
Engineering & Sciences
Work Location
MA - Cambridge
Raytheon is an Equal Opportunity/Affirmative Action employer. All qualified applicants will receive consideration for employment without regard to race, age, color, religion, creed, sex, sexual orientation, gender identity, national origin, disability, or protected Veteran status.
Apply
Explore job location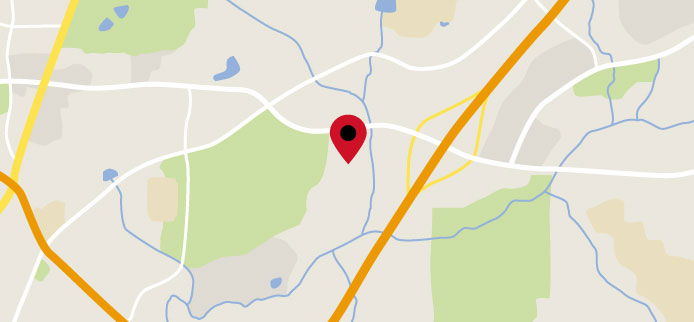 Explore nearby restaurants, airports, gyms, banks, and more. View the map to see more information.
View Map
Upcoming Events
UMass Amherst Information Session
Time: 5:30 pm ET - 6:30 pm ET Address: Conference Center One Campus Center Way University of Massachusetts Amherst, Massachusetts 01003 Type: Information Session
NBVC Career Fair
Time: 9:00 am PT - 2:00 pm PT Address: Naval Base Ventura County 1000 23rd Avenue Port Hueneme, California 93043 Type: Professional Open House
CSULB FLDP Fall 2019 Job & Internship Fair
Time: 12:00 pm PT - 4:00 pm PT Address: California State University - Long Beach - University Student Union 1212 Bellflower Boulevard Long Beach, California 90815 Type: Campus Career Fair
Expo ExpertsThe DC CyberWeek CyberSecurity Career Fair
Time: 9:00 am ET - 6:00 pm ET Address: Marriott Marquis Washington, DC 901 Massachusetts Avenue Northwest Washington, District of Columbia 20001 Type: Professional Career Fair
CSUF STEM Internship & Career Expo Fall 2019
Time: 3:00 pm PT - 6:00 pm PT Address: Titan Student Union 800 N. State College Blvd. Fullerton, California 92831 Type: Campus Career Fair
DMAFB Capstone (Aviation Emphasis)
Time: 8:00 am PT - 12:00 pm PT Address: DMAFB S. Craycroft rd Tucson, Arizona 85708 Type: Professional Career Fair