Robotics and AI Engineer
Cambridge, Massachusetts
Overview
Powerful Careers – Legendary Innovations. Raytheon offers a wealth of opportunities for your future and beyond. Bring your talent and skills to a company where challenging the status quo and innovative thinking is encouraged. Our recent college graduate and internship/co-op opportunities allow you to put your academic achievements to work. You'll be presented with opportunities that have an immediate impact on who we are and our presence in a global industry.
Success Profile
What does it take to be successful at Raytheon? Check out these traits to see if you have the right mix.
Addtional Traits
Adaptable
Challenge Status Quo
Communication Skills
Eager to Learn
Emotional Intelligence
Influential
Innovative
Leadership Traits
Problem Solver
Team Player
We hire people who want to make the world a safer place.
Quote
It's fun. The work we do is exciting. The growth has been positive. The opportunities have been abundant. There's a lot of potential in the company, and I've experienced it firsthand.

– Alfonso Lopez, Engineer
Responsibilities
Robotics and AI Staff Scientist – Intelligent Software & Systems
Raytheon BBN Technologies (BBN) Intelligent Software and Systems department is seeking software engineers to join a team of highly trained and experienced scientists and engineers conducting research and development in diverse areas including robotics, artificial intelligence, machine learning, and 2D and 3D computer vision. A successful candidate will have an interest and skillset overlapping and extending the capabilities of the team, and will contribute to research activities by designing and coding working prototypes for evaluation in an agile development cycle.
Required Education:
M.S. in Computer Science, Computer Engineering or related technical field or Bachelors in Computer Science or related technical field and 3+ years of direct experience.

Required Skills:
• Experience with autonomous robotics platforms (UAVs and UGVs), sensors and actuators
• Experience with ROS (Robot Operating System), OpenCV and PCL
• Experience with machine learning frameworks and analytic tools such as Tensorflow, Torch, PyTorch, or Caffe, and designing and prototyping, training, and evaluating machine learning methods
• Excellent programming skills in languages such as C++, Java, or Python
• Experience with software development for multi-threaded applications
• Experience with collaborative software development tools (e.g., Git, Jira, Trac, GitLab)
• Strong analytical and quantitative problem-solving skills
• Self motivated, independent, inquisitive, and committed to quality
• Excellent oral and written communication skills
Desirable Skills:
• Cross-platform development experience (Windows and Linux)
• Experience with lidar, point clouds, or photogrammetry techniques
• Experience with cloud computing and virtualization technologies
The candidate should be willing and able to obtain a Department of Defense security clearance.

Department Profile:
Raytheon BBN Technologies (BBN) is the research company behind many revolutionary advances that we take for granted today. BBN is where email was invented and the first routers were implemented. Today, BBN's scientists and engineers are working to advance the state-of-the-art on topics ranging from explainable artificial intelligence to quantum cryptography. BBN offers the opportunity to perform exciting and revolutionary research that solves important problems in an exciting, collaborative environment with knowledgeable co-workers, excellent performance-based bonus incentives, and generous retirement contributions.


Keyword: deepmlai

137334
Raytheon is an Equal Opportunity/Affirmative Action employer. All qualified applicants will receive consideration for employment without regard to race, color, religion, creed, sex, sexual orientation, gender identity, national origin, disability, or protected Veteran status.
Apply
Explore job location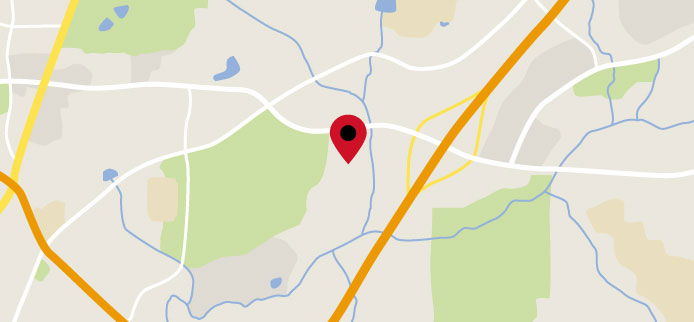 Explore nearby restaurants, airports, gyms, banks, and more. View the map to see more information.
View Map