Manager Program Contracts
Apply
Requisition ID 130595BR
Date updated 01/03/2019
Job Description:
Space and Airborne Systems (SAS) Contracts has an opening for a Contracts Manager (G1O) supporting the Strategic Strike (SS) Product Line as a key contributor to the Trident program. The candidate will spend appx 80% of their time at the customer facility and remaining as required at a nearby Raytheon office in Cambridge, MA.

The individual in this role will act as the Trident contracts manager at the customer facility and will be responsible for participation in analysis of Request for Proposals (RFP), proposal reviews and coordination, contract negotiation, contract administration, and other business agreements and contracts with the U.S. Government as the end user. In addition, this position will require the candidate to develop productive and effective relationships various Trident customers to ensure successful program execution.
Additionally, responsibilities will include working in a matrix environment and working closely with Program Managers and other program functions to construct, submit and negotiate pricing proposals, provide support to senior management regarding contractual and business issues, change management, risk assessment, and ensure that negotiated terms and conditions comply with company policies, and advise management of contractual rights and obligations and mitigation of contractual/program risks.

Required Skills:
10 years of experience in contract administration, to include proposal preparation, contract negotiation, day to day contract execution on the program.
A proven track record of success in contracting with an advanced understanding of the following: FAR, DFARs, ITAR, EAR, TINA requirements, EVMS, ISO certifications, SAP terms and conditions, financial instruments and import/export regulations
Strong analytical skills in order to understand financial aspects of contracts and other business arrangements as well as the ability to contribute to negotiation strategies for a variety of contract types and instruments that may include FFP, FPIF, CPIF, CPFF, letter contract, Non-Disclosure Agreements, CRADAs, etc.
Sophisticated understanding of the nuances involved in the assessment and preparation of sole source and competitive procurements.
Strong communication skills both written and oral, along with strong interpersonal skills
Ability to quickly assess risks and opportunities contained in various contracting documents and provide mitigation strategies to program management.
Ability to work independently with minimal supervision.
Special Requirements:

This position will be located at the customer facility. Direct management support will be located in El Segundo, CA. Opportunity to work part time at an offsite facility in the Cambridge area.
Must possess advanced negotiation skills to include preparation of business case presentations, shaping requirements, persuasive communication skills, and ability to condense complex situations into easily understandable formats to all levels.
Experience leading, preparing and presenting a variety of review packages to senior leadership internally and to customer.
Ability to interpret and apply company policies and procedures
This position will require ability to work under high pressure conditions to resolve challenging and complex situations. This may include negotiations of Requests for Equitable Adjustments (REA).
Experienced leading teams in order to resolve complex problems efficiently team leader that can work and solve problems that may arise
Ability to lead and work within a highly functioning team and to foster teamwork and trust
Capable of multi-tasking and handling several assignments.
Possess a high level of discernment to prioritize competing execution priorities.
Possess excellent time management and organizational skills

Ability to obtain DoD security clearance
US Citizen
Desired Skills:
Aerospace and Defense industry experience and/or experience in companies that bring technology products to market in a highly regulated industry
Ability to apply legal aspects of government and commercial acquisition to the contract management function
Familiarity with Raytheon's businesses, policies, and practices
Defense Industry specific contracts or industry related experience preferred
Ability to obtain a Department of Defense (DoD) clearance within one year of being hired
Computer proficiency, experience in Microsoft Word, Excel, Power Point, and shared data bases
Required Education: BA/BS in Business, Finance, or related field; JD or MBA a plus.

U.S. Citizenship status is required as well as the ability to successfully complete and pass a background check to obtain a U.S. Security clearance within one (1) year from hire date.
This position requires a U.S. person or the ability to obtain an Export Authorization from the appropriate government agency for non-U.S. person.


130595
Business Unit Profile

Raytheon Space and Airborne Systems (SAS) builds radars and other sensors for aircraft, spacecraft and ships. The business also provides communications and electronic warfare solutions and performs research in areas ranging from linguistics to quantum computing. SAS is headquartered in McKinney, Texas USA. As a global business, our leaders must have the ability to understand, embrace and operate in a multicultural world -- in the marketplace and the workplace. We strive to hire people who reflect our communities and embrace diversity and inclusion to advance our culture, develop our employees, and grow our business.

Raytheon is headquartered in Waltham, Massachusetts. Follow us on Twitter.

Relocation Eligible
Yes
Clearance Type
None / Not Required
Expertise
Contracts
Type Of Job
Full Time
Work Location
MA - Cambridge
Raytheon is an Equal Opportunity/Affirmative Action employer. All qualified applicants will receive consideration for employment without regard to race, color, religion, creed, sex, sexual orientation, gender identity, national origin, disability, or protected Veteran status.
Apply
Explore job location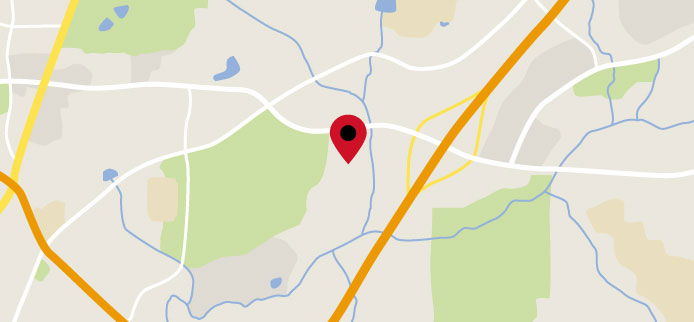 Explore nearby restaurants, airports, gyms, banks, and more. View the map to see more information.
View Map
Upcoming Events
University of Arizona Engineering iExpo - Spring 2019
Time: 10:00 am MT - 4:00 pm MT Address: Student Union Memorial Center 1303 E. University Blvd. 3rd Floor Tucson, Arizona 85719 Type: Campus Career Fair
U of Arizona - Engineering Tech Talk - Spring 2019
Time: 6:00 pm MT - 7:00 pm MT Address: Student Engagement & Career Development (SUMC, 411) 1303 E. University Blvd Bldg. #17, Suite 411 Tucson, Arizona 85721 Type: Tech Talk
Georgia Tech- Engineering Tech Talk (Spring 2019)
Time: 6:00 pm ET - 7:00 pm ET Address: Georgia Tech Student Center 350 Ferst Drive NW Crescent Room, 2nd Floor Atlanta , Georgia 30332 Type: Information Session
Georgia Tech Institute - ECE Career Fair (Spring 2019)
Time: 10:00 am ET - 4:00 pm ET Address: Christopher Klaus Advanced Computing Building 266 Ferst Drive Atlanta, Georgia 30332-0765 Type: Campus Career Fair
Georgia Tech Grand Challenge Industry Panel
Time: 5:00 pm ET - 7:30 pm ET Address: Georgia Tech Student Center 350 Ferst Drive NW Crescent Room, 2nd Floor Atlanta , Georgia 30332 Type: Employer Panel
Veteran's Virtual Open House
Time: 11:30 am CT - 1:00 pm CT Address: , Type: Professional Career Fair
Register