Senior Automation Test Engineer
Apply
Requisition ID 130677BR
Date updated 01/10/2019
Job Title: Senior Automation Test Engineer (Permanent)
Req ID: 1086423BR
Location: Harlow or Warminster

The Defence Targeting Toolset (DTT) Programme is seeking senior and mid-level software testers to join its software development team. In the final stages of enhancements to the first release of functionality, we are looking for additional testers to onboard and prepare for building the forthcoming second increment.
About Raytheon UK:
Raytheon UK is the UK arm of Raytheon Company, a technology leader specialising in defence and cybersecurity and providing capabilities in command, control, communications, computing, cyber and intelligence (C5I). With facilities in England, Scotland and Wales, and more than 1500 employees, we are a major technology exporter to more than 40 countries, including the U.S. See also:
http://www.raytheon.co.uk/ourcompany/

About DTT:
Sitting within the Information Exploitation section of the Cyber and Intelligence Business Unit, DTT provides users with a single source-of-truth in collation and management of targeting data, including consumption of data from external services, distribution and guaranteeing consistency; thorough audit capability of decision making; automatic generation of reports; and an increase in operational tempo.

DTT is an n-tier Rich Web Application, built on Service Oriented Architecture and comprising RESTful services. We work within an Agile development framework from a prioritised backlog, with daily standups and regularly creating releasable builds. See also:
http://www.raytheon.co.uk/capabilities/products/targeting/

About the Location(s):
The existing development team are based in both our new office in the Harlow Enterprise Zone, and in the laboratory at the customer MoD site in Warminster. This position will be based at Harlow and candidate will be expected to travel to Warminster as required.

About You:
Our ideal candidate must have demonstrable experience in automated testing of enterprise-grade Object-Oriented Java applications, including integration with middleware and RDBMS, third-party/open source libraries and handling problems of concurrency and scalability. You will have worked and thrived in an Agile environment, knowing and committing to the responsibilities of an Agile tester; you will be able to show your dedication to delivery.

You'll have great communication skills and be able to use them with senior managers, customers and peers alike. You will have a desire to share what you know and guide and lead junior testers and your peers, taking ownership of problems and creating high-quality, comprehensively tested solutions. You'll also be able to review other test solutions, thoroughly, in depth and in detail taking a systems view. You'll be passionate about technology and test, keeping yourself up to date with changes across the industry and with ideas for how to use them.
About the Position:
This position is to design, build, test and deploy effective test automation solutions. Through the application of appropriate automation technologies to meet the short- and long-term goals.
In this position you will be responsible for creation, execution and maintenance of automated scripts. In addition the position is responsible for creating metrics and increasing test coverage using the automated systems. Implementing and developing automated test practices and test frameworks
Employees may also be required to work on other Defence Intelligence Solutions programmes, either based in Harlow/Warminster, or through temporary basing at other Raytheon or customer sites
As a senior tester, we will expect you to have experience in some of the following:

Required Skills:

•Excellent core test skills
•Review of software requirements
•Preparation of test cases
•Execution of tests
•Reporting of defects
•Preparation of test reports
•Experience of software testing tools and automated testing (in-particular SOAPUI, Selenium and EggPlant), setting up and creation test stubs and test scripts

Desirable

•Experience in integration and test of large software environments and intensive programmes
•A software background (preferably Java) so able to understand where problems may arise
•Experience of testing with GWT web front end
•IT knowledge of infrastructure would be advantageous (e.g. server configure, general networking familiarity, and active directory)
Technologies
•Web Services
•Junit
•SQL Server
•Test data Services
•Database Schema Testing
•Persistence Framework Testing
•HTTP/Restful Services REST tests using SOAP UI
•UI testing

Techniques, Concepts or Methodologies:

•Scrum and/or Kanban (or other Agile frameworks)
•TDD
•OO Design and UML
•OO Design Patterns and/or Enterprise Design Patterns
•Enterprise Service Bus
•Continuous Integration (and, optimally, Continuous Deployment)
•DevOps (including DevSecOps, or other Dev*Ops variant)
•Mapping, Geolocation, Symbology and Geographic Information Systems
Tools (particularly if you have any experience in an administrative role):
•Zephyr Test Management plugin for Jira (or other Test Management tools)
•TeamCity (or Hudson, CruiseControl, or other Continuous Integration tools)
•Atlassian JIRA (or other Issue Tracking tool)
•Subversion (or Atlassian Bitbucket, Git, or other Source Code version control tools)
•Atlassian Crucible/FishEye (or other Code Review tools)
•Open Source libraries and APIs
You will also need to either hold, or be able and willing to obtain, SC-level Security Clearance, which the Company will sponsor for the successful candidate.
About Raytheon:
Raytheon UK is a subsidiary of Raytheon Company. We are a prime contractor and major supplier to the UK Ministry of Defence and have developed strong capabilities in mission systems integration in defence, National & Cyber security and commercial markets. Raytheon UK also designs, develops and manufactures a range of high-technology electronic systems and software solutions at its facilities in Harlow, Glenrothes, Gloucester, Manchester Waddington and Broughton.
Standard Benefits:
• 25 days holiday + statutory holidays
• Contributory Pension Scheme
• Life Assurance
• Flexible Benefits
• Enhanced sick pay scheme
• Enhanced maternity & shared parental leave
Raytheon Application Process
To apply visit the link to the website and search for Req ID: 130677BR. Please complete the on-line instructions to create a profile and upload CV.
http://jobs.raytheon.com/united-kingdom/search/
Please also view the Raytheon video:
http://www.raytheon.com/ourcompany/ourculture/
130677
Relocation Eligible
No
Clearance Type
SC - Current
Expertise
Algorithms
Computer Engineering
Computer Science
Cyber Jobs
Software Engineering
Test Engineering
Type Of Job
Full Time
Work Location
United Kingdom - Harlow
United Kingdom - Warminster
Apply
Explore job location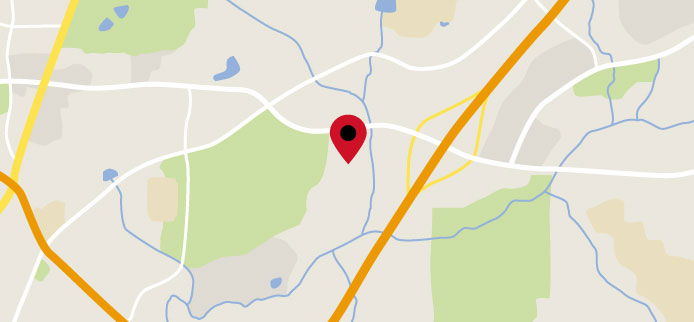 Explore nearby restaurants, airports, gyms, banks, and more. View the map to see more information.
View Map
Upcoming Events
Fort Hood TAP Mega (Summer) Career Fair
Time: 10:00 am CT - 3:00 pm CT Address: Club Hood on Fort Hood 24th Street Building #5764 Wainwright Drive Fort Hood, Texas 76544 Type: Professional Career Fair
IDS Open house Hiring Event at Gillette Stadium
Time: 3:00 pm ET - 7:00 pm ET Address: Gillette Stadium 1 patriot Place, Foxborough, MA , Type: Professional Open House
Register
Hiring Our Heroes Fort Gordon Career Summit
Time: 9:00 am PT - 5:00 pm PT Address: Gordon's Conference and Catering Building 18402 19th St Fort Gordon, 30905 Type: Professional Career Fair
Register
JOINT BASE SAN ANTONIO LACKLAND HIRING FAIR
Time: 10:00 am CT - 2:00 pm CT Address: Arnold Hall Community Center 1560 Stewart Street, Bldg. 5506 Joint Base San Antonio Lackland, Texas 78236 Type: Professional Career Fair
ClearedJobs.net CI or FS Polygraph Only Cleared Job Fair
Time: 2:00 am ET - 6:00 pm ET Address: Hyatt Dulles 2300 Dulles Corner Boulevard Herndon, Virginia 20171 Type: Professional Career Fair
Register
Raytheon in Mckinney: Technology Night at Raytheon
Time: 3:00 pm ET - 7:00 pm ET Address: , Type: Professional Career Fair
Register