Senior System Integration and Test (I&T) Engineering Lead
Aurora, Colorado
Overview
Raytheon delivers innovative technology to make the world a safer place. Our expertise in cyber, analytics and automation allow us to reach beyond what others think is possible to underpin national security and give our global customers unique solutions to solve the most pressing modern challenges -- from the cyber domain to automated operations, and from intelligent transportation solutions to creating clear insight from large volumes of data. Our leaders must have the ability to understand, embrace and operate in a multicultural world -- in the marketplace and the workplace. We strive to hire people who reflect our communities and embrace diversity and inclusion to advance our culture, develop our employees, and grow our business.
Full-time
Entry to Senior level

Glassdoor 2017 Best Places to Interview: Candidate's Choice
Success Profile
What does it take to be successful at Raytheon? Check out these traits to see if you have the right mix.
Addtional Traits
Adaptable
Challenge status quo
Communication skills
Eager to learn
Emotional Intelligence
Influential
Innovative
Leadership traits
Problem solver
Team player
We hire people who want to make the world a safer place.
Quote
At Raytheon, I get to work with some of the smartest minds and coolest technologies on a daily basis. What more can I ask for?

– Shirali Patel
Rewards
401(k) / Retirement Plans

Employer Matching, if you elect to enroll company matches up to 3%.

Work / Life Balance

Raytheon appreciates work/life balance. Employees can work 9 hours a day every week and received every other Friday off, as long as departmental/manager approval is obtained. Accrued paid time off monthly and paid holiday time.

Career Development

At Raytheon, we foster an inclusive culture of professional development. We support a variety of developmental opportunities including: Mentoring programs, Skills Development, Leadership Development, Rotational job assignments, and Continuous Improvement, all of which contribute to advancement of our employee's capabilities.

Paid Time Off

Accrue paid time off monthly. Receive 12 holidays per year including the week between Christmas and New Year's Day.

Relocation Assistance

Select technical positions are eligible for relocation packages. See specific job description for eligibility requirements.

Parental Leave

Raytheon offers all eligible employees up to three weeks paid parental leave for the birth or adoption of a child (separate from paid maternity leave or Family & Medical Leave Act).
Responsibilities
Raytheon Intelligence, Information and Services is looking for Talented Senior System Integration and Test (I&T) Engineering Lead to join our System Engineering team in Aurora, Colorado.

Want to join a company that Stands Out among their competitors? At Raytheon, We Stand Out for a lot of reasons – and our employees are behind every one of them. Click here to find out what they have to say about the work we do and who we do it: https://youtu.be/H4YKy1_MshM

As a Senior System Integration and Test (I&T) Engineering Lead , you will provide senior technical leadership in support of a large scale system development program by providing key technical oversight to a diverse team of Integration & Verification (I&V) engineers in the integration, test and deployment. You will partner with the other disciplines and elements of the team to deliver program execution excellence via innovative approaches to implementing sound engineering practices and take our business to the next level through our "People" to deliver "Performance" to our many customers as we fulfill our "Purpose" to help them meet their mission needs to make the world a safer place.

Responsibilities include:
Providing provide technical engineering leadership for a development I&T team under the technical guidance of the Chief Engineer.

Provide oversight and technical direction for the test engineering lifecycle to include requirements analysis, test design, system integration requirements verification, deployment and helping ensure overall configuration management of the product satisfying cost, schedule and specifications allocated to the program.

The program Technical Performance Measures (TPMs).

Manage cost and schedule for the I&T activities as defined in the program planning and ensures that the proper mix of resources and experience is available for the program.

The test strategy and the integration and verification of the system and will be a primary test program interface with the customer.

Provide engineering support and technical direction for the execution of the program's test program, test processes including baseline definition, test architecture design, verification, validation and delivery.

Definition and execution of formal testing and regression testing across deliverable releases to the program baseline - driving program performance including cost and schedule for test activities across multiple sites; coordination with the test manager of the test products, schedules and resources.

The integration with development teams in terms of understanding implications of changes to both the technical and schedule updates and their impact to test. Responsible for integration with operations from a test perspective, ensuring delivered products meet operational needs.

Plan, organize, and help lead technical reviews; evaluates the work of staff through subordinate levels of supervision; provides policy guidance to staff; coordinates engineering designs and builds; monitors the day-to-day operations; provides suggestions for all major technical decisions and designs; and represents engineering on the management team.
As the Senior System Integration and Test (I&T) Engineering Lead, you partner with the other disciplines and elements of the IIS Engineering Org and PMO's to help transform the business and business execution via innovative approaches and implementation of sound engineering practices

This effort includes:
Provide extensive technical advice to resolve difficult test and integration implementation problems.

Responsible for providing specialized technical advice and information to systems and software engineering and coordinating this information across all integration and test projects.

Prepare, evaluate and implement corrective plans based on integration and test metrics.

Ensure that overall program integration and test plans are developed, including integration and tests to be performed at field facilities, and that procedures are written and approved in compliance with safety, quality control and organizational processes.

Establish integration and test conduct standards and implement integration and test conduct disciplines throughout the system life cycle.

Coordinate the performance and monitoring of integration and test activities verifying compliance with established plans, requirements and procedures, and ensuring system readiness and integrity.

Establish and provide estimates, schedules and written proposals for integration and test projects on the program.
Clearance Requirement: Must be a US Citizens with a current SCI and with an active SSBI

Required Experience, Knowledge and/or Skills:
Bachelor's degree in engineering or related scientific discipline with at least 10 years of applicable integration and test experience on medium to large scale systems using state-of-the-art technology

Current SCI and with an active SSBI

Experience preparing and presenting reports and briefings to senior program leadership both orally and written.

Demonstrated experience and knowledge of the systems engineering lifecycle to include:

Performing system integration and test planning and implementation for large scale systems using state-of-the-art technology

Configuration Management

Technical Baseline Management

Management and integration of COTS/FOSS

Development of test architecture/framework

Implantation of Test automation environment and or DEVOPS

Leading System Validation activities

Preparing and reporting program plans, schedules and metrics

Specifying test verification requirements

Review and approval of integration and test procedures and plans

Utilizing discrepancy report systems and developing closure plans

Experience leading Test Event Readiness Reviews and ensuring compliance with customer lifecycle standards.

Knowledge of Earn Value Management System (EVMS) and EVM certification or ability to obtain certification within 6 months of hire

Ability to the identify, manage, and mitigate technical risk

Knowledge of software development lifecycle models (waterfall and Agile)



Desired
Experience, Knowledge and/or Skills:
Safe Agile

Prototype evaluation experience

EVMS Certified

DOORS Experience
Education Requirements:
B.S./B.A. in Aerospace Engineering, Systems Engineering, Electrical Engineering, Computer Science, Mechanical Engineering, Physics, Math, or a science
CONETWORK
134713
Raytheon is an Equal Opportunity/Affirmative Action employer. All qualified applicants will receive consideration for employment without regard to race, color, religion, creed, sex, sexual orientation, gender identity, national origin, disability, or protected Veteran status.
Apply
Explore job location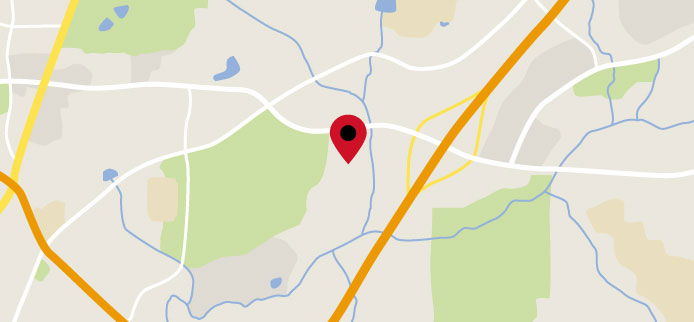 Explore nearby restaurants, airports, gyms, banks, and more. View the map to see more information.
View Map