Sr Industrial Security Spec
Apply
Requisition ID 132671BR
Date updated 02/02/2019
Job Description:
As a Contractor Program Security Officer (CPSO), you will be required to manage and coordinate security for Sensitive Compartment Information (SCI) and Special Access Programs (SAP) Programs with very limited supervision. Understand, Interpret and enforce government directives and company security policies and providing direction and guidance to employees and visitors. This position requires an extreme level of attention to detail with dealing directly with prime contractors and government customers, problem solving special access requests, neatness, memory and organizational skills in an ever changing, very fast paced environment. The CPSO will interface with management and maintain a liaison with prime and government customers, Government Special Security Officers and Program Security Officers (PSO). Provide subcontractor security support as needed, providing assistance with personnel submittals and for special access facility accreditations, for PSO approval. The CPSO must write, edit, and submit Standard Operating Procedures, Operation Security, Program Protection, Transportation and Security Education Plans based on government guidance. Understand all Security Classification Guides for numerous existing and new programs providing classification guidance to employees. Participate in an active Security Awareness/Education Program daily. Provide Security assistance to proposals, providing Security volumes as needed. In addition to being a CPSO this position will require being a Communication Security (COMSEC) custodian or alternate, assist with COMSEC devices, crypto loads and equipment trouble shooting. Provide all aspects of Personnel Security with extreme details, requesting and assisting employees and contractors with Personnel Security Questionnaires (PSQ) and typing Request for Access and Program Access Requests (PARs) and submitting entire exemplarity access packages to prime and government customers for approval. The CPSO must understand Intelligence Community Directive (ICD) 705 and be prepared to assist in submitting Fix Facility Checklists, TEMPEST Checklists, Co-use requests, etc. for facilities to government customers for approval. CPSO position will require providing Visitor Control for SAPs, sign in and sending and receiving visit requests within SAPs. Accountability of Top Secret Information, inventory, program shipments and document destruction will be required. Supporting Information Security and other disciplines in a team environment in support of successful government programs.
The CPSO will attend and actively participate in program meetings, Security and Program Staff meetings, Program Management Reviews, Technical Interchange Meetings, Critical Design Review, Government and Contractor Security Working Groups in support of programs as team player.
Required Skills:
Requires a related university degree or equivalent experience and a minimum of 4 years of prior relevant experience.
Have excellent verbal and written communication skills
Provide Special Access Program Indoctrinations, Refresher Briefings and unique specialized briefings
Must be a multitasker and set priorities within a very fast business environment
Knowledgeable of Special Access Programs and Sensitive Compartmented Programs
Desired Skills:

Knowledgeable of Special Access Programs and Sensitive Compartmented Programs. Intelligence Community Directives (ICDs), DOD Manuals 5105.21 SCI Administrative Security Manuals

·Previous interaction with Government Personnel
·Proficient in Microsoft Office applications – including Word, PowerPoint and Excel, Access
·Customer Service Orientated and ability to work independently
·Problems solving and Finding Solutions

Required Education:

Requires a related university degree or equivalent experience and a minimum of 4 years of prior relevant experience.




This position requires either a U.S. Person or a Non-U.S. Person who is eligible to obtain any required Export Authorization.
132671
Business Unit Profile
Raytheon Intelligence, Information and Services delivers innovative technology to make the world a safer place. Our expertise in cyber, analytics and automation allow us to reach beyond what others think is possible to underpin national security and give our global customers unique solutions to solve the most pressing modern challenges -- from the cyber domain to automated operations, and from intelligent transportation solutions to creating clear insight from large volumes of data. IIS operates at nearly 550 sites in 80 countries, and is headquartered in Dulles, Virginia. The business area generated $6.1 billion in 2017 revenues. As a global business, our leaders must have the ability to understand, embrace and operate in a multicultural world -- in the marketplace and the workplace. We strive to hire people who reflect our communities and embrace diversity and inclusion to advance our culture, develop our employees, and grow our business.
Relocation Eligible
No
Clearance Type
TS/SCI - Current
Expertise
Security
Type Of Job
Full Time
Work Location
CO - Aurora
Raytheon is an Equal Opportunity/Affirmative Action employer. All qualified applicants will receive consideration for employment without regard to race, color, religion, creed, sex, sexual orientation, gender identity, national origin, disability, or protected Veteran status.
Apply
Explore job location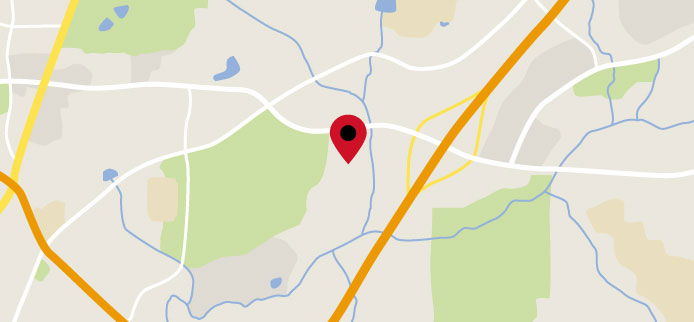 Explore nearby restaurants, airports, gyms, banks, and more. View the map to see more information.
View Map
Upcoming Events
U of Arizona - Next Day Screens (Spring 2019)
Time: 9:00 am MT - 5:00 pm MT Address: Old Engineering Building E. University Blvd. Rooms 101, 204, 302 Tucson, Arizona 85719 Type: Campus Screens
UMass Lowell Spring 2019 Career Fair
Time: 4:00 pm ET - 7:00 pm ET Address: UML Tsongas Center 300 Arcand Drive Lowell, Massachusetts 01852 Type: Campus Career Fair
UT Arlington On-Campus Interviews - Spring 2019
Time: 9:00 am CT - 4:45 pm CT Address: Career Development Center 300 W. 1st Street, Suite 180S Arlington, Texas 76019 Type: Campus Screens
TSTC Waco's Industry Job Fair
Time: 9:00 am CT - 1:00 pm CT Address: TSTC Student Recreation Center 3801 Campus Dr Waco, 76705 Type: Campus Career Fair
Register
IDS - Second Annual Career Fair
Time: 8:00 am PT - 5:30 am PT Address: Essex North Shore Agricultural & Technical School 565 Maple St Danvers, Massachusetts 01923 Type: Professional Career Fair
Referral Interview Day
Time: 9:00 am PT - 5:00 pm PT Address: , Type: Professional Open House