Manager Business Development
Apply
Requisition ID 106083BR
Date updated 11/07/2017
The Senior BD Manager will be responsible for building relationships with senior customers and achieving the company's business goals in the Middle East. The individual will be responsible for developing relationships, supporting business pursuits, and identifying new business opportunities, aligned with the company's strategy for growth. The individual will report to the Director of International Business Development.
Marketing / Strategy Development:
Responsible for customer advocacy in support of programs and connects Raytheon to senior level customers. Provides customers with Raytheon and program information, participates in development of major proposals and capture plans, and collaborates with businesses to identify strategic growth opportunities in Saudi Arabia.
Liaison:
Develops and maintain close customer relationships, and responsible for direct support to all Raytheon businesses for: country strategy efforts, identifying and validating opportunities, knowledge of customer requirements, conducting market studies and forecasting reviews, winning order (i.e. Closing deals as a member of pursuit team), and participating in win/loss analysis after campaign. Build the Raytheon network in customer and industry communities. Interface with Raytheon leaders, senior military service and government leaders in the Middle East and the U.S. to fully understand and assess potential opportunities.
Impact:
Represent Raytheon externally with customers and internally as a voice of the customer to ensure that key pursuits are won and the company achieves its bookings plan and growth targets in
the Middle East. Responsible
for meeting growth targets; identify future opportunities for Raytheon businesses; provide timely intelligence, including realistic assessment of business opportunities and partnerships, and competitive landscape; and identify current and future buying habits of the customer.
Employee is expected to travel at least 50% of the time, with most travel being International. International travel includes the Middle East, Africa, and Eastern Europe. Position is based in Dulles, VA. Employee may work remotely with approval of the supervisor. Employee must follow the Raytheon BD process; specifically, employee is responsible for new business conversion from gate 0 to gate 2 of at least 75%. Employee is responsible for supporting trade shows as required.
Requirements:
Twelve plus years of progressive experience in international business development and/or equivalent defense industry or military experience
Bachelor's degree from an accredited university, in engineering, business administration, or international business
Be able to obtain a Secret security clearance
Direct knowledge of the country customer, including excellent working relationships with senior leaders, U.S. embassy teams, and regional industry executives.
Understanding of regional political and military environments.
Experience with US military in the Middle East and knowledge of how they interface with Defense Forces and government decisions makers.
Understanding and appreciation of Middle Eastern cultural customs and norms
Strategic perspective to identify potential Raytheon growth opportunities within the country. Able to develop business plans for long-term growth in the country market by using personal contacts and assessing all available market data
Proven success identifying opportunities for new business in the Middle East and in fostering new opportunities within existing relationships
Advanced understanding of Minister of Defense and / or Ministry of Interior procurement, fiscal and regulatory environments. Working experience with the US and Middle Eastern defense system acquisition processes and procedures.
Knowledge of USG foreign and security policies in country and region, including USG export requirements (ITAR, etc.) and procedures (FMS, etc.).
Demonstrated success in strategic planning and ability to analyze and evaluate missions, requirements, technologies and capabilities.
Strong initiative an experience partnering with geographically dispersed units.
Superior ethical standards beyond reproach.
Ten or more years in progressively responsible leadership positions
Strong interpersonal skills with special focus on cross-cultural issues; ability to successfully manage sensitive political issues.
Relevant business development experience, especially in developing critical relationships at a senior level.
Strong communication skills in writing and verbal communication, especially in dealing with the Middle Eastern customer base.
Desirable Skills:
Able to speak Arabic at an intermediate level.
General management or program management experience.
Knowledge of Raytheon's products and services.
Advanced degree in business or relevant technical field.

106083
Business Unit Profile
Raytheon Intelligence, Information and Services delivers innovative technology to make the world a safer place. Our expertise in cyber, analytics and automation allow us to reach beyond what others think is possible to underpin national security and give our global customers unique solutions to solve the most pressing modern challenges -- from the cyber domain to automated operations, and from intelligent transportation solutions to creating clear insight from large volumes of data. IIS operates at nearly 550 sites in 80 countries, and is headquartered in Dulles, Virginia. The business area generated approximately $6 billion in 2016 revenues. As a global business, our leaders must have the ability to understand, embrace and operate in a multicultural world -- in the marketplace and the workplace. We strive to hire people who reflect our communities and embrace diversity and inclusion to advance our culture, develop our employees, and grow our business.
Relocation Eligible
No
Clearance Type
Secret
Expertise
Business Development
Type Of Job
Full Time
Work Location
CO - Aurora
FL - Orlando
IN - Indianapolis
TX - Richardson
VA - Dulles
Raytheon is an Equal Opportunity/Affirmative Action employer. All qualified applicants will receive consideration for employment without regard to race, color, religion, creed, sex, sexual orientation, gender identity, national origin, disability, or protected Veteran status.
Apply
Explore job location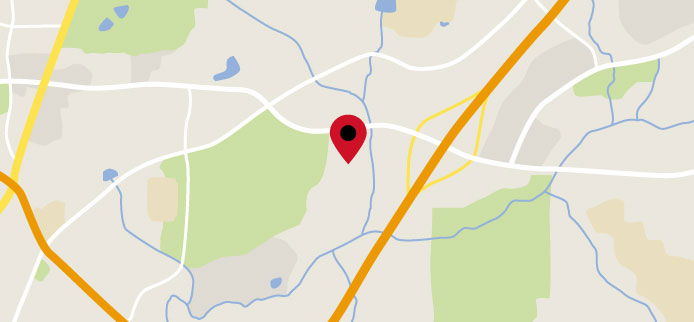 Explore nearby restaurants, airports, gyms, banks, and more. View the map to see more information.
View Map
Upcoming Events
Raytheon IIS Career Fair (Triton) - Aurora, CO
Time: 11:00 am MT - 5:00 pm MT Address: , Type: Professional Career Fair
University of Arizona Spring Career Days
Time: 11:00 am MT - 4:00 pm MT Address: Student Union Memorial Center 1303 E. University Blvd. 3rd Floor Tucson, Arizona 85719 Type: Campus Career Fair
Raytheon Abilities Networking Hour
Time: 3:00 pm ET - 4:00 pm ET Address: , Type: Professional Career Fair
Raytheon GTS Virtual Open House
Time: 8:00 am ET - 4:00 pm ET Address: , Type: Professional Career Fair
UMass Lowell Spring Career Fair 2018
Time: 4:00 pm ET - 7:00 pm ET Address: UML Tsongas Center 300 Martin Luther King Jr Way Lowell, Massachusetts 01852 Type: Campus Career Fair
URI Spring Career and Internship Fair 2018
Time: 2:00 pm ET - 5:00 pm ET Address: The Ryan Center One Lincoln Almond Plaza Kingston, Rhode Island 02881 Type: Campus Career Fair