Senior Vulnerability Researcher II
Annapolis Junction, Maryland
Overview
What does it take to make the world a safer place? It takes delivering innovative technology and collaborating with some of the finest talent in the engineering field. Whether you're a software engineer or a mechanical engineer, at Raytheon you'll grow a varied and rewarding career. And you'll be supported with a comprehensive and competitive benefits package that promotes work/life. If you're ready to take on today's big challenges, discover a world of opportunity at Raytheon.
America's Best Large Employers by Forbes

Career & Development Opportunities

Full-time
Entry, Mid, Senior level
Responsibilities

Raytheon is a premier engineering company that provides technical solutions in software development and systems engineering that address security challenges. Raytheon hires industry-leading cyber professionals, and we treat them like industry-leading cyber professionals. We bring exceptional talent to an array of missions that includes computer network operations, vulnerabilities, characterization, information assurance, and emerging technologies to expand cybersecurity solutions. Raytheon engineers are developing advanced analytics helping transform analysis by making sense of the massive amounts of data that must be processed quickly to respond to evolving mission needs.

Position Description:
Vulnerability Researchers at Raytheon CSI analyze systems to understand how they work and how they behave when they break. Candidates must be able to play both sides of the fence, both developing and defeating new and advanced security techniques. Projects will be undertaken in small teams with close coordination with customers. All of our engineers write code, but many of our engineers spend as much time taking systems apart as building new ones. A typical day may involve studying disassembly or writing python to audit a piece of C++ code.
Our Annapolis Junction office is in National Business Park, just outside Fort Meade, Maryland. Situated between Baltimore and Washington, DC, Annapolis Junction is surrounded on all sides by American history, breathtaking national parks, world-famous art and science museums, and a vibrant and welcoming cultural setting.
We take our work and our fun seriously. We are passionate about engineering, and we prove it by funding internal R&D concepts from early inception through product development and customer delivery. We believe the best ideas stand on their own merits, and we fund ideas from our most junior engineers to our most seasoned staff. We reward excellence early and often through monetary awards, raises, and promotions. We keep ourselves sharp through weekly engineer-driven technical talks, and we team up regularly to compete in CTFs. If you walk through our Maryland office, you might catch a couple of us taking a break for a round of table tennis, Smash Brothers, or bughouse. If you show up around 2 or 3, you can join us for tea time and specialty coffee pour-overs. On Mondays we have lunch brought in from one of the many great area restaurants, paid for by the company. Our office outings are crazy fun and typically include go-karting, axe-throwing, indoor skydiving, or camping.
Information security continues to be a growth industry. We are constantly looking to find the right candidates who can do this challenging work.

Required Skills:

Experience with C or C++
8+ years of professional experience
4 or more of the "desired skills" below
Desired Skills
:
Understanding of OS Internals (any major OS)
Experience reading or writing assembly (x86, x64, ARM, PPC, MIPS, SPARC, 68k, or others)
Experience developing embedded systems
Understanding of network protocols (TCP/IP stacks, wire-level protocols, RF communications, BGP, routing protocols, or others).
Understanding of exploit mitigations such as DEP and ASLR
Experience using reverse engineering tools such as IDA Pro, HexRays, or objdump
Experience using debuggers such as gdb, WinDbg, OllyDbg
Experience with modern C++ development, such as RAII, C++11 and C++14.
Security Clearance
:
Qualified applicants will be subject to a security investigation and must meet minimum requirements for access to classified information. U.S. Citizenship and currently have a TS/SCI with a poly clearance
.
Our Interviews:
Our interviews are technical. Come prepared to tell us about your technical background and interests as well as to work through some of our questions on a computer or whiteboard. We hope candidates find our questions to be thought provoking, but we don't ask brain teasers or tricks. This is a chance to have a dialog with our team, and we hope you will enjoy it!
Click here and check out how we protect every side of Cyber
https://www.raytheon.com/cyber/
Check out:
https://youtu.be/zx-EIijWuEE

CSIALL
CSIVR

Key words: CNO, Computer Network Operations, Cyber, Exploitation, hacker, C programming, C++, kernel, device driver development, network programming, socket programming, embedded, python, Assembly, x86, x64, IDA Pro, Ollydbg, Reverse Engineer, vulnerability researcher, security researcher, embedded systems development, assembly language, gdb, debugging, HexRays, C, reverse engineering, software analysis, Driver Development, Emulator, Emulation, DEP, ASLR, buffer overflow, vulnerability, Debugger, disassembler, Objdump, Gdb, WindDbg, OllyDbg, Python, TCP/IP, BGP, Routing, Unix Internals, Linux Internals, Windows Internals, Solaris Internals, OS Internals, ARM, MIPS, PPC, Heap, Stack, Malware, linker, loader

139626
Business Unit Profile
Raytheon Intelligence, Information and Services delivers innovative technology to make the world a safer place. Our expertise in cyber, analytics and automation allow us to reach beyond what others think is possible to underpin national security and give our global customers unique solutions to solve the most pressing modern challenges -- from the cyber domain to automated operations, and from intelligent transportation and training solutions to creating clear insight from large volumes of data. IIS operates at nearly 550 sites in 80 countries, and is headquartered in Dulles, Virginia. The business area generated $6.2 billion in 2018 revenues. As a global business, our leaders must have the ability to understand, embrace and operate in a multicultural world -- in the marketplace and the workplace. We strive to hire people who reflect our communities and embrace diversity and inclusion to advance our culture, develop our employees, and grow our business.
Relocation Eligible
Yes
Clearance Type
TS/SCI with Poly - Current
Expertise
Algorithms
Computer Engineering
Computer Science
Cyber Jobs
Software Engineering
Type Of Job
Full Time
Work Location
MD - Annapolis Junction
Raytheon is an Equal Opportunity/Affirmative Action employer. All qualified applicants will receive consideration for employment without regard to race, age, color, religion, creed, sex, sexual orientation, gender identity, national origin, disability, or protected Veteran status.
Apply
Success Profile
What does it take to be successful at Raytheon? Check out these traits to see if you have the right mix.
Adaptable
Communicator
Inventive
Leadership
Problem-Solver
Team player
Quote
Felicia Jackson is regional vice president of RAYVETS, Raytheon's employee group for veterans and those who support them. After 24 years in the Air Force, she started a new career at Raytheon. "I wanted to go where people would support me," she told us.

Rewards
401(k) / Retirement Plans

Employer Matching, if you elect to enroll company matches up to 3%.

Work / Life Balance

Raytheon supports a variety of flexible work arrangements including compressed work weeks, flextime, job sharing, 9/80, reduced hours and telecommuting.

Career Development

At Raytheon, we foster an inclusive culture of professional development. We support a variety of developmental opportunities including: Mentoring programs, Skills Development, Leadership Development, Rotational job assignments, and Continuous Improvement, all of which contribute to advancement of our employee's capabilities.

Paid Time Off

Accrue paid time off monthly. Receive 10-12 holidays per year with some locations shutting down the week between Christmas and New Year's Day.

Relocation Assistance

Select technical positions are eligible for relocation packages. See specific job description for eligibility requirements.

Parental Leave

Raytheon offers all eligible employees up to three weeks paid parental leave for the birth or adoption of a child (separate from paid maternity leave or Family & Medical Leave Act).
Explore job location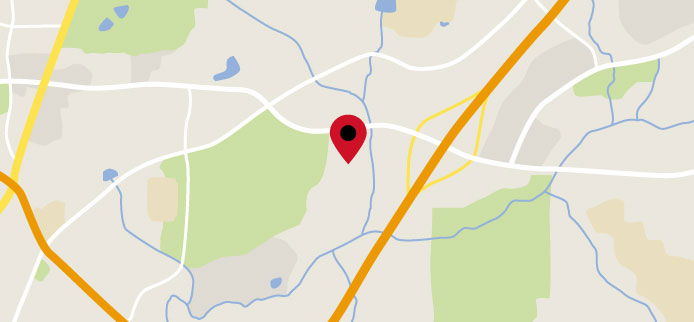 Explore nearby restaurants, airports, gyms, banks, and more. View the map to see more information.
View Map