Sr Proposal Analyst
Apply
Requisition ID 143788BR
Date updated 07/09/2019
Job Description:

Exciting opportunity to become an integrated team member supporting proposal efforts for both the U.S. Government and International customers. Plans and schedules proposal efforts. Compiles cost, schedule, and technical elements in the development of proposals in accordance with request for proposal (RFP) specifications. Coordinates the collection and accumulation of cost, scheduling, and performance elements from functional departments. Researches and analyzes historical data, develops cost models to support proposal efforts. Coordinates activities and participates in fact-finding meetings. Participates in should-cost and pricing reviews with management and customer representatives. Participates as a member of the contract negotiating team. Additionally, will participate in the strategic development of winning proposals and new business opportunities. This individual will report into the IAMD Estimating & Pricing Group



Duties and responsibilities include but are not limited to:

Provides support to Capture team(s), early rough order of magnitude support, cost proposal planning, creation and packaging of compliant cost volumes, compliance reviews, and support of Customer negotiations, fact-finding, and audit
Develops solutions to complex problems that require the regular use of ingenuity and innovation. Ensures solutions are consistent with organization objectives
Ability to ensure projects completed on schedule following established procedures and schedules. Erroneous decisions or recommendations or failure to achieve results might cause serious delays in proposal schedules and result in substantial expenditure of additional time and resources and jeopardize future business activity
Analyzes statement of work and RFPs on proposals of moderate size and complexity in order to meet customer expectations
Demonstrates a complete understanding of the flow and timing of data inputs during proposal development
Gathers the most pertinent information from other parties (program management, program finance, Contracts, Engineering, Subcontracts, etc.) in order to accurately and efficiently execute E&P tasks
Adequately identifies risks or problematic issues that surface in proposals under one's service, notifying proposal management accordingly
Analyzes BOMs and BOEs ensuring reasonableness, adequate rationale and proper backup data
Ensures all aspects of cost (e.g., Material, Labor, Other) are represented in the cost proposal
Uses knowledge of successful proposal execution to increase efficiency of the proposal process, increasing opportunities and minimizing risks
Ensure all applicable parties (e.g., Engineering, Subcontracts, program management and other E&P colleagues) collaborate toward accurate, current and complete proposal submissions
Required Skills:
Experience in functional estimating, program business and/or functional business roles is highly desired
The candidate must have project management and collaboration skills with ability to lead project teams by influencing without direct authority
Prior experience with industry pricing tools or the ability to rapidly master ACES Pricing tool
Fluent in Microsoft Office Products, especially Excel
Detail oriented and capable of producing current, accurate, and complete cost proposal documents on which the corporation can rely for significant decisions or offers to sell
Ability to ensure projects completed on schedule following established procedures and schedules.
Desired Skills:
Advanced working knowledge of industry pricing tools such as ProPricer or ACES, the Raytheon pricing tool
Basic understanding of, and be capable of applying, the FAR, Part 15 requirements, and the requirements in our Cost Estimating Manual, in the development of proposals
Respond effectively to requests from DCAA & DCMA
Ability to apply Raytheon Six Sigma tools and methodologies to continually improve the process
Required Education and Experience :

4 years related work experience with Bachelor's degree in Finance, Accounting or Business related major, or 2 years with related Master's degree
US Citizenship Required:
This position requires a current US TS security clearance. Except in rare circumstances, only U.S. citizens are eligible for a security clearance.
143788
Business Unit Profile

Raytheon Company, with 2018 sales of $27 billion and 67,000 employees worldwide, is a technology and innovation leader specializing in defense, homeland security and civil markets throughout the world. With a history of innovation spanning 91 years, Raytheon provides state-of-the-art electronics, mission systems integration and other capabilities in the areas of sensing; effects; and command, control, communications and intelligence systems; as well as a broad range of mission support services. Raytheon is headquartered in Waltham, Mass. For more about Raytheon, visit us at www.raytheon.com and follow us on Twitter @Raytheon.
Relocation Eligible
No
Clearance Type
None / Not Required
Expertise
Accounting
Business Administration
Finance
Type Of Job
Full Time
Work Location
MA - Andover
Raytheon is an Equal Opportunity/Affirmative Action employer. All qualified applicants will receive consideration for employment without regard to race, color, religion, creed, sex, sexual orientation, gender identity, national origin, disability, or protected Veteran status.
Apply
Explore job location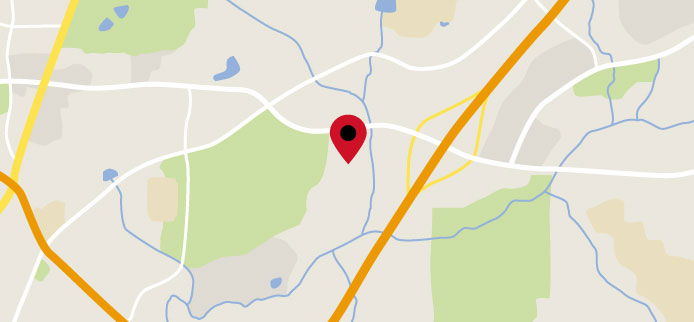 Explore nearby restaurants, airports, gyms, banks, and more. View the map to see more information.
View Map
Upcoming Events
Indy Pride Career Fair 2019
Time: 10:00 am ET - 2:00 pm ET Address: Indiana Historical Society 450 West Ohio Street Indianapolis, Indiana 46202 Type: Professional Career Fair
Raytheon Online People with Disabilities Career Fair
Time: 12:00 pm PT - 2:00 pm PT Address: , Type: Professional Career Fair
Register
Recruit Military - Boston Veterans Job Fair - Foxbourgh, MA
Time: 11:00 am ET - 3:00 pm ET Address: Gillette Stadium 1 patriot Place, Foxborough, MA Foxborough, MA, Massachusetts 02035 Type: Professional Career Fair
Register
Raytheon IIS Networking Event - Dayton Ohio
Time: 3:00 pm PT - 7:00 pm PT Address: TJ Chumps 1100 E Dayton Yellow Springs Rd Fairborn, Ohio 45324 Type: Networking Event
Register
New Mexico State U., Resume Reviews
Time: 1:00 pm MT - 5:00 pm MT Address: NMSU The Engineering Learning Communities Rooms 345 & 351 Las Cruces, New Mexico 88003 Type: Campus Screens
Raytheon IIS Career Fair - Screaming Eagle
Time: 9:00 am ET - 5:00 pm ET Address: Raytheon 134 National Business Parkway, Suite 100 Annapolis Junction, Maryland 20701 Type: Professional Career Fair
Register