Sr. IT Business Area Technical Lead
Apply
Requisition ID 91134BR
Date updated 01/06/2017
New Year, new career!The Integrated Defense Systems (IDS) Information Technology (IT) Business Area Technical Lead (BATL) works closely with functional peers, Raytheon business areas, and Business Development to understand, communicate, and develop solutions for the needs of Raytheon customers. With a focus on strategy, they engage in growth efforts throughout the business capture process, identifying IT requirements, defining the IT approach for meeting the requirements and coordinating the overall IT architectural response. Execution of these responsibilities will require the ability to effectively synthesize technical and company strategy, established standards, processes, and technology to achieve the objectives of each pursuit. The successful applicant will join a distributed team in applying architecture methods and emerging technology for integrated, resilient IT solutions.
Business Area Technical Leads are responsible for:
Support of Capture efforts and the alignment of IT capabilities to customer needs

Development and/or coordination of pursuit related IT infrastructure strategies

Support proposal technical review teams

Development & integration of business area technology strategyroadmaps

Ensure successful performance of R&D efforts to support roadmaps
Shape customer approaches to solve mission needs

Actively support Product and IT strategy development
Candidate will be responsible for translating capture technology needs and creating or aligning key IT capabilities to deliver solutions and deployment plans for current and future IDS pursuits.The successful candidate will also ensure that these plans are then integrated across the business.

Ability to operate at this level requires strong communication skills, extensive industry and technical experience as well as an ability to leverage a broad network of technologists and strategists within and outside of the Raytheon Community.
The successful candidate must be able to develop creative, robust and IT solution strategies both domestically and internationally. A holistic view of the potential deliverable systems is critical to developing an affordable offering to the end customer. Must understand the business and Import / Export environment to globally represent Raytheon as a technical leader.
Primary duties include interfacing with capture, business unit, and functional peer teams to develop concepts for computing environments, networks, and cyber solutions for systems spread across a wide variety of platforms and environments.

Examples of typical activities may include:
· Develop secure Architectures and solutions for captures and be proficient in conveying these architectures in a formal proposal to Leadership Teams and end customers
· An ability to communicate technical concepts to non-technical audience using verbal, written and graphical means in capture efforts and product strategies
· Work as an evangelist from IT to pursuits and capture teams leveraging broad technical skills to define areas where IT can provide leadership in system design
· Forms effective business relationships; fosters an open culture of collaboration and innovation within the architecture team and with other functions
· Identify strategies and subsequent projects that cover gaps in product roadmaps, which attempt to bring innovative technology into the fold, bringing cost reduction to core technologies
· Be a key contributor on teams working with Raytheon end customers
· Innovative thinker able to quickly develop design concepts and deployment strategies to facilitate design decision making.
· Able to solve complex issues that directly impact proposed solutions and overall product and IT strategy
· Be well versed in Networking Infrastructure, both terrestrial and non-terrestrial
· Experience in complete system designs including Tactical and non- tactical VoIP, Video, Servers, Storage, Encryption, Security, etc.
· Working knowledge ofBig Data, predictive analytics, Cloud Computing and other industry trends that can be applied to core business products
· Leverage Corporate IT to deploy approved IT Secure architecture solutions for global collaborative networks, including ITAR/EAR solutions
· Support Director of Strategy and Architecture in the definition of the business IT Strategy
Position will be located at IDS locations in Andover, MA, Woburn, MA or Tewksbury, MA
This position is an E06.
Prerequisites for the job include:
US Citizenship

Minimum of U.S. Secret clearance or the ability to obtain one
Required Knowledge, Skill and Ability:
·Experience in engaging customers to develop system designs, including architecture, Conops, and deployment options for both classified and unclassified processing and communications systems
·Experience in capture and pursuit processes including proposal development experience
·Strong experience in providing secure IT infrastructure solutions
·The candidate must have strong technical skills across multiple disciplines, with experience for global general purpose and tactical system architecture
·Candidate must have the ability to clearly articulate strategic direction (experience in strategic planning is essential to this function), process steps, and technical data in written, graphical, and spoken dialogue
Negotiations skills

Candidate must be an innovative and strategic thinker

Willing to travel

The candidate must have strong broad technicalskills in the Information Assurance arena, and two or more of the following infrastructure disciplines: Networks, Servers, Storage, Virtualization / Cloud technologies
DesiredKnowledge, Skill and Ability:
10+ years of applicable experience providing technical solutions for large complex IT systems, demonstrating a high degree of ingenuity, creativity and resourcefulness.

Certified Architect (TOGAF preferably)

Familiarity with the IPDS (project management) process, track record of adherence to cost and schedule, and ability to team effectively, including that of suppliers, contractors, and other Raytheon organizations.

Hands on strategy developmentexperience desirable

External cloud hosting experience desirable
Education Required:
·Bachelor's degree in Computer Science or Engineering.
91134
Business Unit Profile
Raytheon Company, with 2015 sales of $23 billion and 61,000 employees, is a technology and innovation leader specializing in defense, civil government and cybersecurity solutions. With a history of innovation spanning 94 years, Raytheon provides state-of-the-art electronics, mission systems integration, C5ITM products and services, sensing, effects, and mission support for customers in more than 80 countries.
Relocation Eligible
No
Clearance Type
Secret
Expertise
Computer Engineering
Computer Science
Computer/Management Information Systems
Type Of Job
Full Time
Work Location
MA - Andover
MA - Tewksbury
MA - Woburn
Apply
Explore job location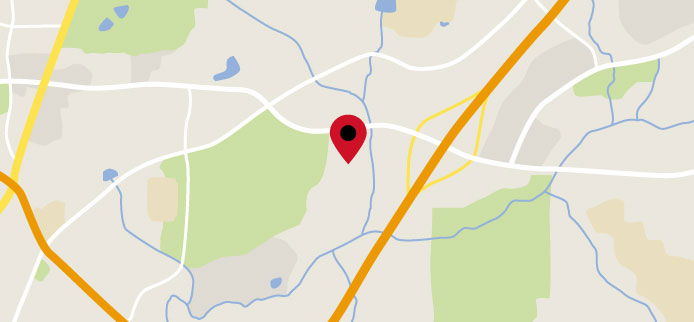 Explore nearby restaurants, airports, gyms, banks, and more. View the map to see more information.
View Map
Related Content
Work on classified projects and enjoy plenty of recognition

Whether you're just starting out on your career journey or a experienced professional, it's important that you feel recognized and rewarded for your contributions.

Raytheon is proud to offer a comprehensive and competitive benefits package to you, your spouse and your eligible children. In addition to protecting you and your family's health and well-being, we offer important income and work/life benefits to meet your needs. Learn More

Turn unique thinking into one-of-a-kind solutions

Diversity. Every company likes to talk about it, but few have embraced it with quite the same commitment as we have here at Raytheon. As a result, diversity has become a competitive imperative and an integral part of our business model, particularly as we continue to grow internationally. Learn More

Work as one to make a difference to millions

Here at Raytheon, we innovate across all domains: from land and sea to air, space, and cyberspace.It's innovation made possible by a strong internal culture and a vision that's shared by Raytheon employees across the globe – a vision of one global team creating trusted, innovative solutions to make the world a safer place. Learn More
Download our Corporate Responsibility Report.
Upcoming Events
2017 Career Fair at Benjamin Franklin Institute of Technology
Time: 11:30 am ET - 1:00 pm ET Address: Benjamin Franklin Institute of Technology 41 Berkeley Street Boston, Massachusetts 02116 Type: Professional Career Fair
Raytheon IIS Colorado Springs Open House
Time: 11:00 am MT - 7:00 pm MT Address: Hyatt Place 503 West Garden of the Gods Road Colorado Springs , Colorado 80907 Type: Professional Career Fair
Corporate Gray Job Fair
Time: 9:00 am ET - 12:30 pm ET Address: Army Navy Country Club Arlington, Virginia Type: Professional Career Fair
BloomCon Security Conference
Time: 9:00 am ET - 3:00 pm ET Address: Bloomsburg University 400 E 2nd St Kehr Union Building Bloomsburg, Pennsylvania 17815 Type: Professional Career Fair
University of Arizona Industrial Affiliates Corp. Showcase/Career Fair
Time: 4:00 pm MT - 6:00 pm MT Address: Dan Dunlap Stadium Club 1 National Championship Drive Tucson, Arizona 85719 Type: Campus Career Fair
University of Rochester Institute of Optics 2017 Spring Industrial Associates Meeting
Time: 8:00 am ET - 5:30 pm ET Address: Center for Business Engagement / University of Rochester 265 Crittenden Boulevard, Mail Box URV Saunders Research Building, Suite B.360 Rochester, New York 14642 Type: Networking Event