Control Account Manager (CAM)
Apply
Requisition ID 92343BR
Date updated 01/30/2017
Whole Life Engineering Directorate (WLED) has an opening for a Control Account Manager (CAM).The CAM role will support one of the multiple Patriot Programs or Core Execution Teams (CET).Patriot is a US Army based program with many international customers.This Patriot CAM will support the Program Integration Coordination and Control Manager (PICC) or WLED Lead.
WLED is a systems engineering organization whose main objective is to influence hardware, software, and systems early in their life cycle to assure effective operation, reliability and economical ownership by the customer and end users.
The CAM is primarily responsible for the support of the technical, cost, and scheduling activities of the program. This position will be located in Andover, MA.

Specific tasks responsibilities include:
·Work closely with Engineering Task Leads, Program Integration and Control Leads, Finance and Scheduling in weekly and monthly Earned Value Requirements
·Monitor, draft and approve Budget Change Requests (BCRs)
·Provide control account administration and Earned Value analysis for control accounts to assist development of task metrics, analysis and program reporting
·Develop input to Latest Revised Estimates (LRE) Report data for bid metrics
·Coordinate Program Start-up activities including development of Integrated Master Plan/Schedule (IMP/IMS), milestones, Performance Measurement Baseline, and Risk and Opportunity for assigned scope
·Consolidate and present financial and schedule status and reviews
·Develop and present tracking books slides as required by program and directorate
·Lead Estimates at Completion (EAC) for program and functional requirements
·Report and analyze weekly and monthly cost and schedule status
·Generate, review and present variance analysis reports
NOTE: This position can be an A03 or an A04 based on the candidate's qualifications as they relate to the skills, experience and responsibilities required for the position.
Required Skills:
·4 years Prior Experience working in cost account management related field
·Experience with project management or related management experience
·Experience with Earned Value Management System (EVMS) principles
Desired Skills:
·Prior CAM experience preferably in the Defense industry
·Earned Value Certification
·Experience developing and reporting Estimate at Completion (EAC)
·Demonstrated experience managing to budget and schedule
·Proven experience developing and managing Integrated Master Schedule/Plan (IMS/IMP)
·Prior experience participating in Integrated Baseline Reviews and Joint Surveillance Reviews
·Demonstrated ability to develop and integrate solutions to complex programs, prior experience in engineering planning
·Prior experience working in engineering, operations, supply chain or quality
·Ability to obtain Secret Clearance
·Advanced degree or MBA desired.
Required Education (including Major): Bachelor's degree or multiple years of relevant field experience may be considered in lieu of a degree. (Two years related work experience can substitute for one year of education)
92343
Business Unit Profile
Raytheon Company, with 2015 sales of $23 billion and 61,000 employees, is a technology and innovation leader specializing in defense, civil government and cybersecurity solutions. With a history of innovation spanning 94 years, Raytheon provides state-of-the-art electronics, mission systems integration, C5ITM products and services, sensing, effects, and mission support for customers in more than 80 countries.
Relocation Eligible
Yes
Clearance Type
Secret
Expertise
Finance
Type Of Job
Full Time
Work Location
MA - Andover
Apply
Explore job location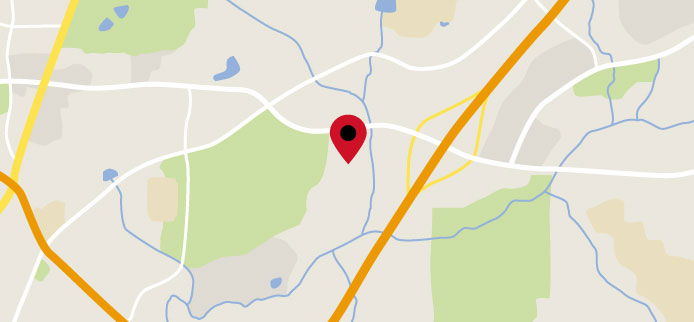 Explore nearby restaurants, airports, gyms, banks, and more. View the map to see more information.
View Map
Related Content
Work on classified projects and enjoy plenty of recognition

Whether you're just starting out on your career journey or a experienced professional, it's important that you feel recognized and rewarded for your contributions.

Raytheon is proud to offer a comprehensive and competitive benefits package to you, your spouse and your eligible children. In addition to protecting you and your family's health and well-being, we offer important income and work/life benefits to meet your needs. Learn More

Turn unique thinking into one-of-a-kind solutions

Diversity. Every company likes to talk about it, but few have embraced it with quite the same commitment as we have here at Raytheon. As a result, diversity has become a competitive imperative and an integral part of our business model, particularly as we continue to grow internationally. Learn More

Work as one to make a difference to millions

Here at Raytheon, we innovate across all domains: from land and sea to air, space, and cyberspace.It's innovation made possible by a strong internal culture and a vision that's shared by Raytheon employees across the globe – a vision of one global team creating trusted, innovative solutions to make the world a safer place. Learn More
Download our Corporate Responsibility Report.
Upcoming Events
Raytheon Finance Open House
Time: 4:00 am PT - 8:00 pm PT Address: McCormick & Schmick's 2101 Rosecrans Ave El Segundo, California 90245 Type: Information Session
Women in Technology and Finance Vitual Fair
Time: 12:00 pm ET - 5:00 pm ET Address: , Type: Professional Career Fair
MacDill AFB Career Fair
Time: 11:00 am ET - 2:00 pm ET Address: Surf's Edge Club 7315 Bayshore Blvd MacDill AFB, Florida 3362 Type: Professional Career Fair
Fort Belvoir Career Fair
Time: 7:30 am ET - 2:00 pm ET Address: Fort Belvior Communiuty Center 10300 Taylor Road Building 1200 Ft. Belvior, Virginia 22060 Type: Professional Career Fair
Maryland Operations Virtual Career Fair
Time: 3:00 am ET - 6:00 pm ET Address: , Type: Professional Career Fair
Joint Base Andrews AFB MD Top 3
Time: 10:00 am ET - 2:00 pm ET Address: Andrews AFB 1889 Arnold Avenue Andrews AFB, Maryland 20774 Type: Professional Career Fair