Sr Multi-Disciplined Eng I
Apply
Requisition ID 136926BR
Date updated 04/01/2019
Raytheon IIS/GIS provides Operations and Maintenance support for the Intelligence Community
Job Description
:
Raytheon is seeking a Sr. Multi-Disciplined Engineer I to provide technical support and product quality control across site operations crews. The Sr. MDE-I will assist in developing and implementing technical execution policy and procedures; track and maintain discrepancy reports; as well as work with developers in the delivery and update cycles of new and baselined systems – to include testing, gathering data, and providing technical feedback from an operational execution perspective.
Responsibilities
:
Serve as a Subject Matter Expert (SME) reporting to the Production Manager, and provide technical advisement and liaison services to program customer and product development teams.
Provide Technical Supervision – organize and direct consistent technical operations policies across four operating crews and personnel; identify technical procedure discrepancies, and evaluate operator technical performance.
Ensure Quality Assurance – maintain technical quality control over equipment, databases, technical documents & procedures, and products delivered.
Technical support and coordination of department relevant systems Incident / Discrepancy Reporting (IR/DR); communicate and liaison among operations, hardware and software maintenance, and engineering personnel throughout the identification, reporting, tracking, troubleshooting, and resolution process. Additionally represent department technical operations at Scheduled Maintenance Activity (SMA) Review Boards.
Ensure Job Qualification Standards (JQS) and Standard Operating Procedures (SOP) documents for relevant department positions are technically accurate and up to date; coordinating modifications with shift supervisors, training personnel, and production manager.
Attend technical product meetings as requested by program management and/or customer.
As this is a day support position, the candidate may be required to fill in on shift operations with little or no notice during unplanned staffing shortages; thus must maintain certifications for basic, advanced, and supervisory positions to augment crew manning during operational need.
Required Skills
:
Must have experience in department relevant database management and administration; to include building, accessing, modifying and maintaining large data sets and cross-functional databases.
Must possess and professionally demonstrate strong written and verbal communication skills; ability to effectively communicate with customers and greater community; ability to professionally represent the program at technical exchange meetings with strong customer relations and teaming skills.
Must possess and professionally demonstrate Critical Thinking & Problem Solving, Prioritization & Change Management, Conflict Resolution & Mentoring skill sets.
Must possess the ability and continued drive to perform at a high level of accuracy, engagement, and contribution in a diverse and virtual collaborative teaming environment.
Must have the ability to initiate self-directed and time-sensitive actions with minimal supervision; ability to work independently to prioritize tasks, identify problems, and propose solutions.
Desired Skills
:
Experience with Microsoft Office suites, to include: Excel, Word, PowerPoint, One Note and Outlook; to include formatting with clear and concise presentation.
Working knowledge of Project Management Processes and Technical Writing Techniques with focus on prioritization and controlling work data flow in a disciplined and methodical manner.
Experience working in direct support of customers, remaining calm under pressure, and making decisions based on all available information and resources.
Education & Experience
:
Must have a minimum of four years of highly-relevant site technical experience with certifications in basic, advanced, processing, or supervisory operations positions and have earned a Bachelor in Science, Technology, Engineering, or Mathematics (STEM) Degree;

Or must possess the equivalent of 12 years of related experience in lieu of a degree.​
Hours & Duration
:
This position is a Day Support position, Monday through Friday, 40hrs per week with flex options.

May occasionally be asked to fill in on 12hr Day Shifts during unexpected staffing shortages.

This position is a two-year tour, with multiple tours possible based on performance and contract availability.
Qualified Applicants
:
Qualified Applicants must be either a U.S. Person, or a Non-U.S. Person, who is eligible to obtain any required Export Authorizations.
Qualified Applicants will be subject to a security investigation and must meet minimum qualifications for program access to classified information, which are:

An active TS/SCI Security Clearance and C.I. Polygraph with U.S. Citizenship;
Or an active TS/PV Security Clearance with Australian Citizenship.

Qualified Applicants and their eligible dependents must have the ability to satisfy requirements for applicable VISAs.
Qualified Applicants and their eligible dependents must be able to pass medical and psychological examinations prior to being selected for this position.
Raytheon is an equal opportunity employer and considers qualified applicants for employment without regard to race, color, creed, religion, national origin, sex, sexual orientation, gender identity and expression, age, disability, or Vietnam-era, or other eligible veteran status, or any other protected factor.
136926BR 136926
Business Unit Profile
Raytheon Intelligence, Information and Services delivers innovative technology to make the world a safer place. Our expertise in cyber, analytics and automation allow us to reach beyond what others think is possible to underpin national security and give our global customers unique solutions to solve the most pressing modern challenges -- from the cyber domain to automated operations, and from intelligent transportation and training solutions to creating clear insight from large volumes of data. IIS operates at nearly 550 sites in 80 countries, and is headquartered in Dulles, Virginia. The business area generated $6.2 billion in 2018 revenues. As a global business, our leaders must have the ability to understand, embrace and operate in a multicultural world -- in the marketplace and the workplace. We strive to hire people who reflect our communities and embrace diversity and inclusion to advance our culture, develop our employees, and grow our business.
Relocation Eligible
Yes
Clearance Type
TS/SCI with CI Poly - Current
Expertise
Intelligence Analyst
Technical
Type Of Job
Full Time
Work Location
Australia - Northern Territory
Alice Springs
Apply
Explore job location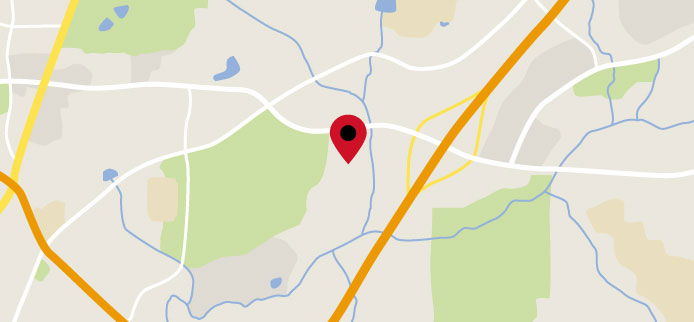 Explore nearby restaurants, airports, gyms, banks, and more. View the map to see more information.
View Map
Related Content
Work on classified projects and enjoy plenty of recognition

Whether you're just starting out on your career journey or a experienced professional, it's important that you feel recognized and rewarded for your contributions.

Raytheon is proud to offer a comprehensive and competitive benefits package to you, your spouse and your eligible children. In addition to protecting you and your family's health and well-being, we offer important income and work/life benefits to meet your needs. Learn More

Turn unique thinking into one-of-a-kind solutions

Diversity. Every company likes to talk about it, but few have embraced it with quite the same commitment as we have here at Raytheon. As a result, diversity has become a competitive imperative and an integral part of our business model, particularly as we continue to grow internationally. Learn More

Work as one to make a difference to millions

Here at Raytheon, we innovate across all domains: from land and sea to air, space, and cyberspace.It's innovation made possible by a strong internal culture and a vision that's shared by Raytheon employees across the globe – a vision of one global team creating trusted, innovative solutions to make the world a safer place. Learn More
Download our Corporate Responsibility Report.