Senior Multi-Disciplined Engineer
Apply
Requisition ID 132572BR
Date updated 01/31/2019
Raytheon IIS/GIS provides Operations and Maintenance support for the Intelligence Community
Job Description
:
Raytheon is seeking a Sr. Multi-Disciplined Engineer II to provide operational and technical expertise for coordinating operational requirements between the Operations and Engineering divisions. The requirements of this position include providing subject matter technical expertise on tools and systems used by operations.
Responsibilities
:
Responsible for technical input to

Request for Change (RFC) coordination amongst operations stakeholders.

Responsible for coordination and preparation of Operational Readiness Reviews (ORR) and Demonstrations

(ORD).

Responsible for Outage Coordination and Handling of work requests with operational needs statements.

Responsible for assisting in the generation of customer/operational requirements.

Responsible for maintaining general situational awareness for activities within engineering or support that have the potential to impact operations

.
Required Skills
:
Must have

worked with technical specialists on the analysis of problems and in the development of requirements and/or operating procedures.

Must possess experience in writing technical documentation with first-hand knowledge of writing and/or executing operational readiness demonstrations plans.

Must have

thorough understanding of the multiple phases of the Acquisition Timeline and associated milestones and understands what occurs at each step within the multiple phases of that timeline.

Must have previously conducted technical investigations and coordinated efforts within an operations environment to validate requirements, request for change (RFC) and operational needs.

Must be able to work closely with Operations and Engineering divisions to translate end user operational needs into formal requirements documentation.

Must be experienced in coordination, validation, and prioritization of work requests through an established process to include tracking them to closure.

Must be able to review and assess technical specifications, concepts of operations, requests for change and training plans generated during systems acquisition and development phases.

Must have

previously provided technical support for system reviews, design reviews and technical exchange meetings during system concept development activities.

Must have e

xperience managing and coordinating operations facilities refinement processes or operations floor upgrades.

Must be able to

effectively participate in technical exchange meetings and review boards.

Must have e

xperience in developing and documenting standard processes and procedures, in particular, to facilitate Operations and Engineering interface coordination.
Desired Skills
:
Have outstanding interpersonal and communication skills to include negotiating, liaison, networking and collaboration.
Possess technical knowledge and ability to maintain awareness of the latest capabilities and trends across the community.
Ability to rapidly solve problems and issues in the absence of established guidance material.
Education & Experience
:
Must have a minimum of six years of related technical experience and have earned a Bachelor in Science, Technology, Engineering, or Mathematics (STEM) Degree;

Or must possess the equivalent of 14 years of related experience in lieu of a degree.​
Hours & Duration
:
This position is a Day Support position, Monday through Friday, 40hrs per week with flex options to accommodate out of hours meeting attendances.
This position is a two-year tour, with multiple tours possible based on performance and contract availability.
Qualified Applicants
:
Qualified Applicants must be either a U.S. Person, or a Non-U.S. Person, who is eligible to obtain any required Export Authorizations.
Qualified Applicants will be subject to a security investigation and must meet minimum qualifications for program access to classified information, which are:

An active TS/SCI Security Clearance and C.I. Polygraph with U.S. Citizenship;
Or an active TS/PV Security Clearance with Australian Citizenship.

Qualified Applicants and their eligible dependents must have the ability to satisfy requirements for applicable VISAs.
Qualified Applicants and their eligible dependents must be able to pass medical and psychological examinations prior to being selected for this position.
Raytheon is an equal opportunity employer and considers qualified applicants for employment without regard to race, color, creed, religion, national origin, sex, sexual orientation, gender identity and expression, age, disability, or Vietnam-era, or other eligible veteran status, or any other protected factor.
132572
Business Unit Profile
Raytheon Intelligence, Information and Services delivers innovative technology to make the world a safer place. Our expertise in cyber, analytics and automation allow us to reach beyond what others think is possible to underpin national security and give our global customers unique solutions to solve the most pressing modern challenges -- from the cyber domain to automated operations, and from intelligent transportation solutions to creating clear insight from large volumes of data. IIS operates at nearly 550 sites in 80 countries, and is headquartered in Dulles, Virginia. The business area generated $6.1 billion in 2017 revenues. As a global business, our leaders must have the ability to understand, embrace and operate in a multicultural world -- in the marketplace and the workplace. We strive to hire people who reflect our communities and embrace diversity and inclusion to advance our culture, develop our employees, and grow our business.
Relocation Eligible
Yes
Clearance Type
TS/SCI with CI Poly - Current
Expertise
Intelligence Analyst
Technical
Type Of Job
Full Time
Work Location
Australia - Northern Territory
Alice Springs
Apply
Explore job location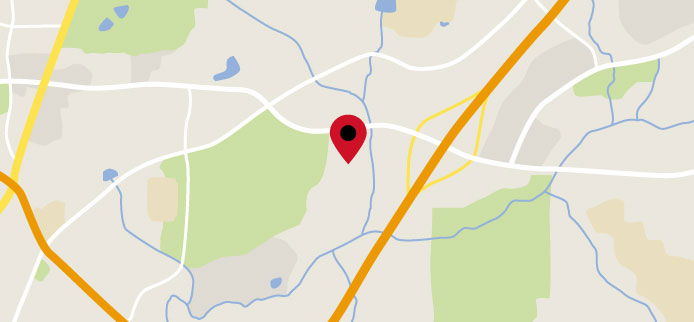 Explore nearby restaurants, airports, gyms, banks, and more. View the map to see more information.
View Map
Upcoming Events
FORT BRAGG TRANSITION EXPO AND HIRING FAIR
Time: 4:00 pm ET - 6:00 pm ET Address: Iron Mike Fort Bragg Conference & Catering Center 2658 Reilly Road Fort Bragg, North Carolina 28310 Type: Professional Career Fair
Raytheon IIS Career Fair - DOMino
Time: 10:00 am ET - 6:00 pm ET Address: Raytheon 2265 Pacific Blvd Dulles, Virginia 20166 Type: Professional Career Fair
Register
RMS Open House - Phoenix
Time: 2:00 pm MT - 7:00 pm MT Address: DoubleTree by Hilton Hotel Phoenix - Gilbert 1800 South SanTan Village Parkway Gilbert, Arizona 85295 Type: Professional Career Fair
Register
Interview Day
Time: 9:00 am PT - 5:00 pm PT Address: , Type: Professional Open House
Fort Lee HIRE VETS NOW Career Fair
Time: 11:00 am ET - 1:30 pm ET Address: Fort Lee Soldier Support Ceter B Avenue, Bldg. 3400, Room 125 Fort Lee, Virginia 23801 Type: Professional Career Fair
Directed Energy to DC (DE2DC)
Time: 9:00 am PT - 5:00 pm PT Address: , Type: Professional Career Fair