Multi-Disciplined Engineer I
Apply
Requisition ID 132578BR
Date updated 01/31/2019
Raytheon IIS/GIS provides Operations and Maintenance support for the Intelligence Community
Job Description
:
Raytheon is seeking a Multi-Disciplined Engineer to utilize a wide variety of specialized electronic equipment for the identification, acquisition and initial quality control measurements of highly-technical intelligence information data and products provided directly to the customer.
Responsibilities:
Operate a variety of electronic equipment integrated into a single console or part of an overall system.
Perform operational verification of assigned systems and data products.
Identify data products to be acquired and conditioned via electronic techniques and processes.
Maintain data logs.
Required Skills:
Must be able to distinguish the difference between red, blue, and green colors on a computer monitor, wear headsets to sustain communication and awareness with team members, and be able to sit and maintain focus for extended periods of time with adequate rest and meal breaks.
Must develop the ability to identify complex waveforms and various forms of modulation.
Must develop the ability to apply electronic measuring techniques.
Must possess strong verbal communication skills.
Desired Skills
:
Experienced in participating and effectively contributing in a highly-collaborative team environment.
Experienced making decisions and remaining calm under pressure.
Experienced working in direct support of customers.
Experienced controlling work data flow in a disciplined and methodical manner.
Prior military or professional experience in a technical field.
Education & Experience
:
Must have earned a Bachelor in Science, Technology, Engineering, or Mathematics (STEM) Degree;

Or must possess the equivalent of 8 years of related technical experience in lieu of a degree.​
Hours & Duration
:
This position is performed on a 12-hour rotating shift schedule; rotating between 2 days, 2 nights, and 4 days off - to include working subsequent days, nights, weekends, and holidays aligned with the shift team schedule.
This position is a two-year tour, with multiple tours possible based on performance and contract availability.
Qualified Applicants
:
Qualified Applicants must be either a U.S. Person, or a Non-U.S. Person, who is eligible to obtain any required Export Authorizations.
Qualified Applicants will be subject to a security investigation and must meet minimum qualifications for program access to classified information, which are:

An active TS/SCI Security Clearance and C.I. Polygraph with U.S. Citizenship;
Or An active TS/PV Security Clearance with Australian Citizenship.

Qualified Applicants and their eligible dependents must have the ability to satisfy requirements for applicable VISAs.
Qualified Applicants and their eligible dependents must be able to pass medical and psychological examinations prior to being selected for this position.
Raytheon is an equal opportunity employer and considers qualified applicants for employment without regard to race, color, creed, religion, national origin, sex, sexual orientation, gender identity and expression, age, disability, or Vietnam-era, or other eligible veteran status, or any other protected factor.
132578
Business Unit Profile
Raytheon Intelligence, Information and Services delivers innovative technology to make the world a safer place. Our expertise in cyber, analytics and automation allow us to reach beyond what others think is possible to underpin national security and give our global customers unique solutions to solve the most pressing modern challenges -- from the cyber domain to automated operations, and from intelligent transportation solutions to creating clear insight from large volumes of data. IIS operates at nearly 550 sites in 80 countries, and is headquartered in Dulles, Virginia. The business area generated $6.1 billion in 2017 revenues. As a global business, our leaders must have the ability to understand, embrace and operate in a multicultural world -- in the marketplace and the workplace. We strive to hire people who reflect our communities and embrace diversity and inclusion to advance our culture, develop our employees, and grow our business.
Relocation Eligible
Yes
Clearance Type
TS/SCI with CI Poly - Current
Expertise
Intelligence Analyst
Technical
Type Of Job
Full Time
Work Location
Australia - Northern Territory
Alice Springs
Apply
Explore job location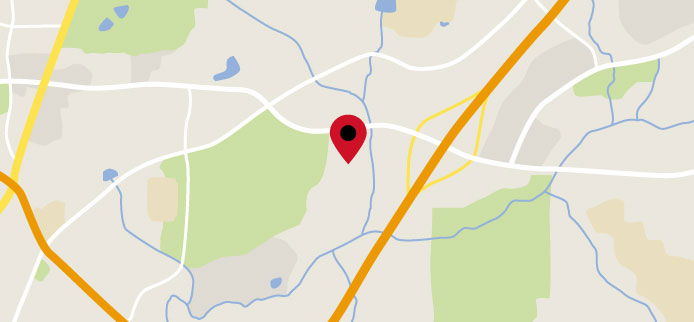 Explore nearby restaurants, airports, gyms, banks, and more. View the map to see more information.
View Map
Upcoming Events
FORT BRAGG TRANSITION EXPO AND HIRING FAIR
Time: 4:00 pm ET - 6:00 pm ET Address: Iron Mike Fort Bragg Conference & Catering Center 2658 Reilly Road Fort Bragg, North Carolina 28310 Type: Professional Career Fair
Raytheon IIS Career Fair - DOMino
Time: 10:00 am ET - 6:00 pm ET Address: Raytheon 2265 Pacific Blvd Dulles, Virginia 20166 Type: Professional Career Fair
Register
RMS Open House - Phoenix
Time: 2:00 pm MT - 7:00 pm MT Address: DoubleTree by Hilton Hotel Phoenix - Gilbert 1800 South SanTan Village Parkway Gilbert, Arizona 85295 Type: Professional Career Fair
Register
Interview Day
Time: 9:00 am PT - 5:00 pm PT Address: , Type: Professional Open House
Fort Lee HIRE VETS NOW Career Fair
Time: 11:00 am ET - 1:30 pm ET Address: Fort Lee Soldier Support Ceter B Avenue, Bldg. 3400, Room 125 Fort Lee, Virginia 23801 Type: Professional Career Fair
Directed Energy to DC (DE2DC)
Time: 9:00 am PT - 5:00 pm PT Address: , Type: Professional Career Fair