Multi-Disciplined Engineer I - Mission Operations - Australia
Apply
Requisition ID 122501BR
Date updated 09/04/2018
Raytheon IIS/GIS provides Operations and Maintenance support for the Intelligence Community
Candidates must be US Citizens, meet minimum qualifications for access to classified information and be willing to undergo a Single Scope Background Investigation (SSBI) and Counter Intelligence Polygraph (CI Poly) to obtain a Top Secret/SCI clearance.
*****This position is contingent on work share award.*******
Job Description:
Raytheon Alice Springs, Australia is seeking a Multi-Disciplined Engineers I who will utilize a wide variety of specialized electronic equipment for the acquisition and recording of technical data.
Duties and responsibilities include but not limited to:
·Operate a variety of electronic equipment integrated in single console or part of overall system
·Perform operational verification of assigned systems
·Identify data to be acquired and condition data via electronic techniques
·Maintain data logs
The position is a 12 hour rotating shift schedule typically from 7:30 to 7:30 - in 12 hour shifts - 4 on / 4 off - includes working days, weekends, and holidays - with 2 days, 2 nights, 4 days off
Position is a two year tour with multiple tours possible
Required Skills:
·Must have a BS Degree in an engineering or related discipline or possess at least 8 years of equivalent experience in lieu of a degree
·Must have knowledge and experience applying electronic measurement techniques
·Must have the ability to quickly identify complex waveforms, pulse trains and various forms of modulation
·Must be able to distinguish the difference between colors on a computer monitor (specifically red, blue, white and green)
·Individual and eligible dependents must have the ability to satisfy requirements for applicable visas
·EBI and polygraph required. Program access required. Individual and eligible dependents must successfully pass medical and psychological examinations prior to being selected for the position
Desired Skills:
·Experience working in real-time decision making environment is preferred
·Prior military experience is helpful
·Experience working in direct support of customers is also beneficial
·Experience controlling data flow in a methodical and disciplined manner
·Demonstrated ability to remain calm under pressure
·Experience participating effectively in a highly collaborative team environment
122501
Business Unit Profile
Raytheon Intelligence, Information and Services delivers innovative technology to make the world a safer place. Our expertise in cyber, analytics and automation allow us to reach beyond what others think is possible to underpin national security and give our global customers unique solutions to solve the most pressing modern challenges -- from cybersecurity to automated operations, and from high-consequence training to clear insight from large volumes of data. IIS operates at nearly 550 sites in 80 countries, and is headquartered in Dulles, VA. The business area generated approximately $6 billion in 2015 revenues. As a global business, our leaders must have the ability to understand, embrace and operate in a multicultural world -- in the marketplace and the workplace. We strive to hire people who reflect our communities and embrace diversity and inclusion to advance our culture, develop our employees, and grow our business.
Relocation Eligible
Yes
Clearance Type
TS/SCI with CI Poly - Current
Expertise
Technical
Type Of Job
Full Time
Work Location
Australia - Northern Territory
Alice Springs
Apply
Explore job location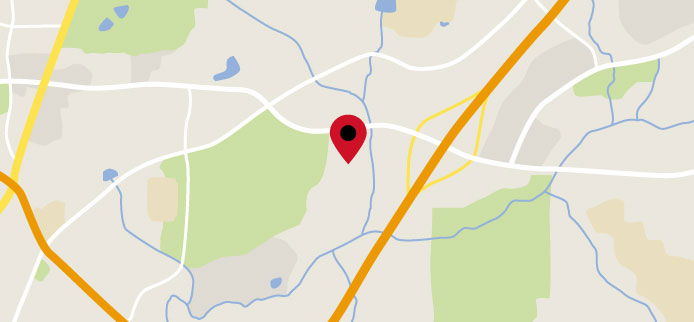 Explore nearby restaurants, airports, gyms, banks, and more. View the map to see more information.
View Map
Upcoming Events
U of Arizona - Next Day Screens (Spring 2019)
Time: 9:00 am MT - 5:00 pm MT Address: Old Engineering Building E. University Blvd. Rooms 101, 204, 302 Tucson, Arizona 85719 Type: Campus Screens
UMass Lowell Spring 2019 Career Fair
Time: 4:00 pm ET - 7:00 pm ET Address: UML Tsongas Center 300 Arcand Drive Lowell, Massachusetts 01852 Type: Campus Career Fair
UT Arlington On-Campus Interviews - Spring 2019
Time: 9:00 am CT - 4:45 pm CT Address: Career Development Center 300 W. 1st Street, Suite 180S Arlington, Texas 76019 Type: Campus Screens
TSTC Waco's Industry Job Fair
Time: 9:00 am CT - 1:00 pm CT Address: TSTC Student Recreation Center 3801 Campus Dr Waco, 76705 Type: Campus Career Fair
Register
IDS - Second Annual Career Fair
Time: 8:00 am PT - 5:30 am PT Address: Essex North Shore Agricultural & Technical School 565 Maple St Danvers, Massachusetts 01923 Type: Professional Career Fair
Referral Interview Day
Time: 9:00 am PT - 5:00 pm PT Address: , Type: Professional Open House