Mgr I: Team Leader Multi-Disciplined Engineering
Apply
Requisition ID 127045BR
Date updated 11/14/2018
Raytheon IIS/GIS provides Operations and Maintenance support for the Intelligence Community
Job Description
:
Raytheon is seeking a Multi-Disciplined Engineering Team Leader to provide leadership and supervision to a culturally-diverse team of multi-disciplined engineers responsible for the acquisition of highly-technical intelligence information data and products provided directly to the customer. This team leader will serve as the Operations Shift Supervisor (OSS), the senior-most Raytheon person on each shift, and will provide expert-level operation and execution guidance of acquisition systems to operations personnel; to include optimization strategies and training, as well as coordinate administrative matters and mission impacting events.
Responsibilities:
Directly supervise operations contractor personnel team members on shift, as well as functionally supervise support and reporting staff outside of core business hours.
Ensure mission operations production commitments are met to established standards and policies.
Direct and coordinate team operations and activities to include quality control checks on mission products and equipment, coordinate discrepancy reporting and resolution procedures with applicable authority, as well as liaison and advise customers on execution and setup strategies pertain to the limitations of current hardware capabilities.
Maintain team training and professional development strategies and oversee implementation to include performance appraisals and development programs.
Maintain timekeeping accuracy oversight for team, and support ad-hoc scheduling of personnel across teams as needed.
Maintain team Environmental Health and Safety (EHS) Oversight.
Required Skills:
Must possess and professionally demonstrate strong leadership skills, to include: Self-Awareness, Self-Regulation, Motivation, Empathy, and Interpersonal skill sets.
Must possess and professionally demonstrate strong supervisory skill sets, to include: Critical Thinking & Problem Solving, Prioritization & Change Management, Conflict Resolution, and Mentoring or Coaching.
Must possess and professionally demonstrate strong written and verbal communication skills.
Must possess and maintain proficiency in highly-relevant positional certifications of Multi-Disciplined Engineer I & II.
Desired Skills
:
Familiarity and knowledge of Raytheon Professional Development and Learning Management Systems.
Backup OSS Certification
Six (6) years or more of site experience.
Education & Experience
:
Must have a minimum of six years of related supervisory or management experience and have earned a Bachelor in Science, Technology, Engineering, or Mathematics (STEM) Degree or management field;

Or must possess the equivalent of 14 years of related experience in lieu of a degree.​
Hours & Duration
:
This position is performed on a 12-hour rotating shift schedule; rotating between 2 days, 2 nights, and 4 days off - to include working subsequent days, nights, weekends, and holidays aligned with the shift team schedule.
This position is a two-year tour, with multiple tours possible based on performance and contract availability.
Qualified Applicants
:
Qualified Applicants must be either a U.S. Person, or a Non-U.S. Person, who is eligible to obtain any required Export Authorizations.
Qualified Applicants will be subject to a security investigation and must meet minimum qualifications for program access to classified information, which are:

An active TS/SCI Security Clearance and C.I. Polygraph with U.S. Citizenship;
Or An active TS/PV Security Clearance with Australian Citizenship.

Qualified Applicants and their eligible dependents must have the ability to satisfy requirements for applicable VISAs.
Qualified Applicants and their eligible dependents must be able to pass medical and psychological examinations prior to being selected for this position.
Raytheon is an equal opportunity employer and considers qualified applicants for employment without regard to race, color, creed, religion, national origin, sex, sexual orientation, gender identity and expression, age, disability, or Vietnam-era, or other eligible veteran status, or any other protected factor.
127045
Business Unit Profile
Raytheon Intelligence, Information and Services delivers innovative technology to make the world a safer place. Our expertise in cyber, analytics and automation allow us to reach beyond what others think is possible to underpin national security and give our global customers unique solutions to solve the most pressing modern challenges -- from the cyber domain to automated operations, and from intelligent transportation solutions to creating clear insight from large volumes of data. IIS operates at nearly 550 sites in 80 countries, and is headquartered in Dulles, Virginia. The business area generated $6.1 billion in 2017 revenues. As a global business, our leaders must have the ability to understand, embrace and operate in a multicultural world -- in the marketplace and the workplace. We strive to hire people who reflect our communities and embrace diversity and inclusion to advance our culture, develop our employees, and grow our business.
Relocation Eligible
Yes
Clearance Type
TS/SCI with CI Poly - Current
Expertise
Program Planning/Scheduling
Systems Engineering
Technical
Type Of Job
Full Time
Work Location
Australia - Northern Territory
Alice Springs
Apply
Explore job location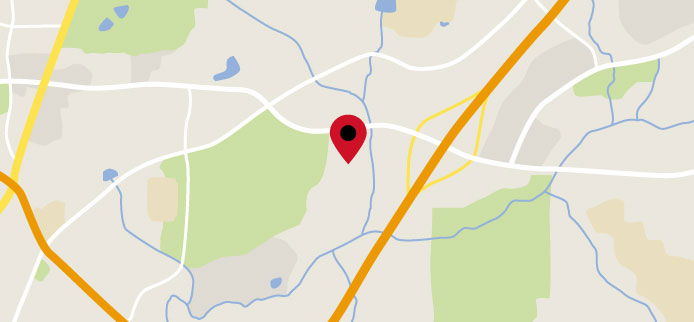 Explore nearby restaurants, airports, gyms, banks, and more. View the map to see more information.
View Map
Upcoming Events
Veteran ONLY Job Fair
Time: 10:00 am ET - 2:00 pm ET Address: Veterans Northeast Outreach Center 10 REED Street HAVERHILL, Massachusetts Type: Professional Career Fair
SVA - Career Fair - Annual Conference 2019
Time: 7:30 am CT - 9:00 pm CT Address: Disney's Coronado Springs Resort 1000 West Buena Vista Drive Lake Buena Vista, Florida 32830 Type: Diversity Conference Career Fairs
Register
GEOINT Community Job Fair
Time: 10:00 am ET - 4:00 pm ET Address: Waterford at Fair Oaks 12025 Lee Jackson Memorial Hwy Fairfax, Virginia 22033 Type: Professional Career Fair
Fort Hood SFL-TAP Mega Career Fair
Time: 10:00 am CT - 3:00 pm CT Address: Club Hood on Fort Hood 5764 24th Street Fort Hood, Texas Type: Professional Career Fair
Georgia Tech- Engineering Tech Talk (Spring 2019)
Time: 6:00 pm ET - 7:00 pm ET Address: Georgia Tech Student Center 350 Ferst Drive NW Crescent Room, 2nd Floor Atlanta , Georgia 30332 Type: Information Session
Georgia Tech Institute - ECE Career Fair (Spring 2019)
Time: 10:00 am ET - 4:00 pm ET Address: Christopher Klaus Advanced Computing Building 266 Ferst Drive Atlanta, Georgia 30332-0765 Type: Campus Career Fair