Mgr I Material Program Mgmt
Apply
Requisition ID 133467BR
Date updated 02/11/2019
The Material Program Manager (MPM) will be responsible for providing the supply chain voice within the Program, be a strong leader with the ability to effectively communicate and influence the Raytheon Albuquerque programs, and provide supply chain strategic guidance and cross-functional engagement with engineering teams, and business unit/program management senior leadership.
Job Description:
Perform MPM functions for the Raytheon Albuquerque programs including proposal development, negotiation, and EMD/Production start-up. Responsibilities would include but are not be limited to, developing material strategies; preparing and executing Material Program Plans (MPPs); identifying and mitigating program risks as they pertain to material; lead Make/Buy decisions and affordability efforts for program material; support quick-turn procurements for EMD and Production start-up phase; manage material financials, including sales, cash flow and EACs; resolving Supply Chain issues for the program; and resolving program material cost and/or schedule problems. Domestic travel is required in this position which may last one or more weeks multiple times a year.
Required Skills (specialized experience/knowledge/skills for this job):
This individual must have an excellent knowledge of multiple cross functional processes and requirements, such as:
•Development of material program plans; purchase order placement plan; line-of-balance and bill-of-material creation/management, material requirements planning (MRP).
•Awareness of Engineering design practices and processes.
•Knowledge of Quality requirements and practices.
•Utilization of business proposal management, material estimating and negotiations, and business financial practices and processes.
This individual will be able to understand and convert Customer terms, conditions and requirements, along with Program requirements and objectives into Request for Proposals (RFP) and/or Request for Quotes (RFQ's) for industrial partners, Intra-Company hardware/service providers, and suppliers. They must also be able to review Statements of Work (SOW's) for completeness and conformance to Supply Chain, Program and Customer requirements and/or objectives.
Other required capabilities:
•Excellent communication skills (written and verbal).
•leadership abilities.
•negotiation skills and the ability to work in an IPT environment are required to perform in this position.
•capable of achieving organizational and program objectives, develop and maintain relationships with IP leadership and able to interface with all levels of internal management (including executive leadership), supplier management and the external customer.
•A working knowledge of Microsoft Office (i.e., Word, Excel and Powerpoint) is required.
•Ability to obtain security clearance.
Required Education/Experience: Bachelors' degree and 6+ years' experience or equivalent combination of work related experience required. M.S. or M.B.A. preferred
***This position can be a G09 or G10 based on the candidate's qualifications as they relate to the skills, experience and responsibility requirements for the position.
Non-US citizens may not be eligible to obtain a security clearance. The Defense Industrial Security Clearance Office (DISCO), an agency of the Department of Defense, handles and adjudicates the security clearance process. Security clearance factors include, but are not limited to, allegiance to the US, foreign influence, foreign preference, criminal conduct, security violations and drug involvement. Employment is contingent on other factors, including, but not limited to, background checks and drug screens
http://www.dss.mil/psmo-i/indus_psmo-i_interim.html
133467
Business Unit Profile
Raytheon Missile Systems (RMS) is the world leader in the design, development and production of missile systems for critical requirement including air-to-air, strike, surface Navy air defense, land combat missiles, guided projectiles, exoatmospheric kill vehicles, missile defense and directed energy weapons. RMS is headquartered in Tucson, Arizona with over 11,000 employees operating at sites across the country and internationally.
Relocation Eligible
Yes
Clearance Type
Secret
Expertise
Supply Chain/Purchasing
Type Of Job
Full Time
Work Location
NM - Albuquerque
Raytheon is an Equal Opportunity/Affirmative Action employer. All qualified applicants will receive consideration for employment without regard to race, color, religion, creed, sex, sexual orientation, gender identity, national origin, disability, or protected Veteran status.
Apply
Explore job location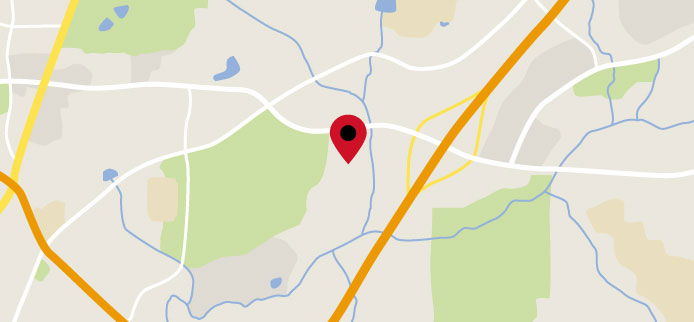 Explore nearby restaurants, airports, gyms, banks, and more. View the map to see more information.
View Map
Upcoming Events
Campus to Careers Virtual Career Fair
Time: 2:00 pm ET - 5:00 pm ET Address: , Type: Campus Screens
FORT BRAGG TRANSITION EXPO AND HIRING FAIR
Time: 4:00 pm ET - 6:00 pm ET Address: Iron Mike Fort Bragg Conference & Catering Center 2658 Reilly Road Fort Bragg, North Carolina 28310 Type: Professional Career Fair
Raytheon IIS Career Fair - DOMino
Time: 10:00 am ET - 6:00 pm ET Address: Raytheon 2265 Pacific Blvd Dulles, Virginia 20166 Type: Professional Career Fair
Register
RMS Open House - Phoenix
Time: 2:00 pm MT - 7:00 pm MT Address: DoubleTree by Hilton Hotel Phoenix - Gilbert 1800 South SanTan Village Parkway Gilbert, Arizona 85295 Type: Professional Career Fair
Register
Interview Day
Time: 9:00 am PT - 5:00 pm PT Address: , Type: Professional Open House
Fort Lee HIRE VETS NOW Career Fair
Time: 11:00 am ET - 1:30 pm ET Address: Fort Lee Soldier Support Ceter B Avenue, Bldg. 3400, Room 125 Fort Lee, Virginia 23801 Type: Professional Career Fair