Sr Field Engineer I
Apply
Requisition ID 108613BR
Date updated 01/10/2018
Job Description
:
There is a requirement to provide a Field Engineer to support the Saudi Ministry of National Guard (MNG) for the Modified Improved Target Acquisition System (MITAS), the Improved Thermal Site Systems (ITSS), and the Driver's Vision Enhancer (DVE) contract in the Kingdom of Saudi Arabia (KSA). This is a high visibility position representing the face of the company to the Saudi Arabian customer. The selected candidate will direct and assist with MITAS and ITSS training, addressing questions and concerns during Instructor and Key Personnel Training (I&KPT) and New Equipment Training (NET) for US Government and MNG personnel. The candidate will
conduct technical analysis of the
systems
to identify and isolate system issues, determine technical solutions in accordance with product and customer specifications, and recommend actions to company and/or customer representatives for coordinative productive solution. The candidate must demonstrate a strong ability to work closely with MNG and interface with other companies and contractors who support repair activities.
Must interact and coordinate with various Raytheon organizations in Saudi Arabia at a high level (Director, VP, and President levels) across many programs
On-site coordinator and will act as the single point of contact (POC) to the U.S. Contracting Officer's Representative (COR)
Support Report of Discrepancy (ROD) investigations in KSA, as required and agreed to by the COR, and shall monitor MITAS and ITSS performance as required
Manage and ensure operation, maintenance and repair duties
Responsible for assisting in identification of repair parts
Responsible for directing and ensuring inspection/troubleshooting, maintenance, repair, and testing of the MITAS and ITSS (including the fire control system and Far Target Locator with North Finding Module), down to the LRU level
Responsible for performing software upgrades and installing future retrofits, if required, to the MITAS and ITSS
Assist in training the MITAS and ITSS, both U.S. and Saudi personnel
Special Work Circumstances:
Travel will be required to Saudi Arabia
Must be willing and able to move and/or lift weights such as test equipment, ladders, tools, and cable reels weighing up to 60 pounds using proper lifting techniques or material moving equipment
Must be willing and able to climb platforms
Must be willing and able to work in a bivouac environment; providing Range support during NET and live fire exercises
Required Experience, Knowledge, Skills and Abilities:
Experience with the MITAS and ITSS systems conducting Preventative Maintenance and support to the MNG soldiers

Ability to plan, schedule and complete all activities required to meet established goals

Possess excellent troubleshooting skills in order to conduct and oversee repairs to hardware using engineering drawings and coordinate/set repair priorities

Possess strong organizational skills to efficiently maintain the equipment, work environment, and provide accurate, concise reporting

Must understand Saudi culture and customs to effectively work within the MNG environment

Ability to work independently as the sole Raytheon representative supporting the program in Hofuf, Saudi Arabia

Must be able to professionally interface with customer personnel, Senior US Army officials, and MNG commissioned officers in order to positively represent the company

Possess strong oral and written communication skills

Must be able to provide detailed written status reports for distribution to the customer and program leadership

Must be able to demonstrate innovative ability to recommend improvements of processes, systems, and/or products to enhance performance and productivity

Willing and able to travel

Provide monthly Export/Import reports to the U.S. COR, Raytheon Contracts Manager, and Program Manager

Knowledge of Military protocol
Desired Experience, Knowledge, Skills and Abilities:
A self-starter able to work with minimal oversight, have the ability to work independently or within a team to determine and develop the best approach to solutions

Ability to work in a fast paced environment
Ability to "think outside of the box" in order to support the customer
Security Clearance Requirement:
Existing Secret Clearance. A Secret clearance that has been inactive less than 24 months, and can be quickly reactivated, may also be acceptable.
Required Education (including Major):
Bachelor's degree in Engineering, or a related technical discipline, with a minimum of 4 years' experience, OR an Associate Degree with 8 years of related experience OR High School and 12 years of related experience, training and education may substitute for the degree.
*** Employment
is contingent upon meeting all medical requirements for overseas assignments, including a comprehensive post-offer medical examination ***
*** Employment
is contingent upon meeting all requirements to work in Saudi Arabia and obtaining a Saudi Visa ***
108613
Business Unit Profile
Raytheon Intelligence, Information and Services delivers innovative technology to make the world a safer place. Our expertise in cyber, analytics and automation allow us to reach beyond what others think is possible to underpin national security and give our global customers unique solutions to solve the most pressing modern challenges -- from the cyber domain to automated operations, and from intelligent transportation solutions to creating clear insight from large volumes of data. IIS operates at nearly 550 sites in 80 countries, and is headquartered in Dulles, Virginia. The business area generated approximately $6 billion in 2016 revenues. As a global business, our leaders must have the ability to understand, embrace and operate in a multicultural world -- in the marketplace and the workplace. We strive to hire people who reflect our communities and embrace diversity and inclusion to advance our culture, develop our employees, and grow our business.
Relocation Eligible
No
Clearance Type
Secret - Current
Expertise
Engineering Technology
Type Of Job
Full Time
Work Location
Saudi Arabia - Al Hofuf
Apply
Explore job location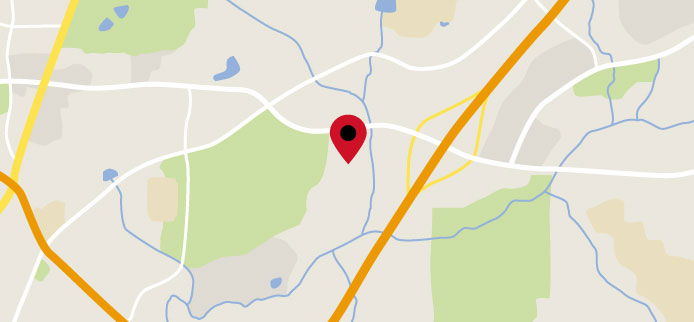 Explore nearby restaurants, airports, gyms, banks, and more. View the map to see more information.
View Map
Related Content
Work on classified projects and enjoy plenty of recognition

Whether you're just starting out on your career journey or a experienced professional, it's important that you feel recognized and rewarded for your contributions.

Raytheon is proud to offer a comprehensive and competitive benefits package to you, your spouse and your eligible children. In addition to protecting you and your family's health and well-being, we offer important income and work/life benefits to meet your needs. Learn More

Turn unique thinking into one-of-a-kind solutions

Diversity. Every company likes to talk about it, but few have embraced it with quite the same commitment as we have here at Raytheon. As a result, diversity has become a competitive imperative and an integral part of our business model, particularly as we continue to grow internationally. Learn More

Work as one to make a difference to millions

Here at Raytheon, we innovate across all domains: from land and sea to air, space, and cyberspace.It's innovation made possible by a strong internal culture and a vision that's shared by Raytheon employees across the globe – a vision of one global team creating trusted, innovative solutions to make the world a safer place. Learn More
Download our Corporate Responsibility Report.
Upcoming Events
UCSB- SWE Evening with Industry
Time: 5:30 pm PT - 8:00 pm PT Address: University of California Santa Barbara Corwin Pavilion Santa Barbara, California 93106 Type: Reception/ Banquet
MacDill Quarterly Career Fair
Time: 11:00 am ET - 2:00 pm ET Address: Surfs Edge Club 7315 BAYSHORE BLVD MacDill AFB, Florida 33621 Type: Professional Career Fair
Raytheon Missile Systems Virtual Hiring Event
Time: 1:00 am MT - 4:00 pm MT Address: , Type: Professional Career Fair
ShmooCon 2018
Time: 9:30 am ET - 10:00 pm ET Address: Washington Hilton Hotel 1919 Connecticut Ave., NW Washington, District of Columbia 20009 Type: Professional Career Fair
UCLA Employer Resume Day: Engineering & Tech Edition
Time: 10:00 am PT - 12:00 pm PT Address: UCLA Career Center, 2nd Fl. Rm. 200 , Type: Networking Event
UTexas, El Paso - Information Session (Spring 2018)
Time: 11:00 am MT - 1:00 pm MT Address: University of Texas, El Paso Engineering Bldg, Room TBD 500 W University El Paso, Texas 79968 Type: Information Session