ANDSF Security Manager
Apply
Requisition ID 112620BR
Date updated 06/06/2019
ANDSF Security Manager
Afghanistan



***Contingent upon contract award***
The U.S. Government (USG) Combined Security Transition Command – Afghanistan (CSTC-A) has a requirement for continued in-depth functional and programmatic contractor support to advise, teach, and mentor the Afghanistan National Defense and Security Forces (ANDSF) and Afghanistan Security Institutions (ASI). This position has dual reporting to Raytheon Intelligence, Information and Systems (IIS) International Security Senior Manager and the Global Training Solutions mission area in-country Program Manager. This position requires a security professional with experience across multiple security competencies including: Physical, Industrial, and International Security, and Investigative/Counterintelligence; force protection, discreet secure transportation, crisis management, and evacuation planning. The role requires interaction with the Afghan Military, USG and US Military, sub-contractor security personnel and all program members.
Responsibilities include planning, development, implementation, and testing of security policies and procedures; protection of employees, company information and assets; supervision of sub-contracted Afghan security provider; conduct risk assessments and manage security projects associated with facility protection and business operations; oversight of firearms program; security site surveys at in-country locations and other countries. This role will develop and administer security procedures for classified or proprietary and ITAR controlled materials, documents, and equipment. This position is responsible for establishing and maintaining a Security Awareness, Training and Education program to ensure compliance with U.S. and Afghan government and contractual requirements.
Required Hours:
Work may include nights, holidays, and weekends on short notice. Standard to conduct training management and oversight up to 72 hours per week at OCONUS site(s) and standard 40 hour work week at CONUS sites. This is key person designated position on call 24 hours a day while in Afghanistan.
Responsibilities:
Provide security leadership to in-country leadership team, staff, and TDY personnel.
Identify Force Protection/perimeter equipment needs .
Represent Raytheon Afghanistan on Force Protection security issues in governmental meetings as needed with Resolute Support Headquarters, US Forces Afghanistan (USFOR-A) and/or US Embassy Regional Security Office.
First responder to security incidents impacting employees, offices and assets.
Collaborate to ensure safe working environment.
Ensure employee compliance with IIS program's policies, processes and standards.
Manage meet and assist services for employees and business visitors.
Manage security support, including sub-contracted drivers for all movements.
Provide/manage executive protection services to visiting senior leadership.
Ensure security ops are conducted in accordance with U.S., Afghan, NISP, and related ITAR regulations in addition to Raytheon directives and policies.
Manage security safety procedures and briefing/training.
Conduct investigations/surveys; make recommendations to mitigate vulnerabilities, violations.
Maintain/conduct testing of evacuation/contingency plans.
Lead/participate in development of crisis and business continuity plans; act as member of crisis management team.
Establish strong professional relationships with Afghan Security Services, U.S. Embassy Kabul, DoS Overseas Advisory Council, Customer representatives and where Raytheon employees are located.
Maintain open communication with in-country personnel; provide ongoing security advice and guidance.
Required Qualifications and Skills
:
Must possess final (not interim) DoD SECRET Level Security Clearance before deployment and maintain clearance.

United States citizen. Possess current U.S. passport with a minimum of 6 months eligibility remaining; able to obtain Afghistan visa

Former Public Safety/Police, Military Police, Military Security, or International Security Operations with minimum 10 years related to Security Management.

At least 3 years managing/supervising security guard operations overseas in hostile environment.

Accurately write reports of serious incidents and communicate in writing other documents such as Site Security Analyses and Risk Assessments.

Develop, amend and describe Standard Operating Procedures appropriate for threat and force protection level.

Communicate verbally with others in concise and understandable way.

Ability to read and understand intelligence reports.

Experience and skills to direct security teams and operators.

Skills to instill confidence and commitment during stressful situations.

Demonstrates skills, training, and experience to serve as Security Subject Matter Expert.

Demonstrate communication skills to brief an audience on issues related to security

.
Physical Requirements/Working Environment
:
Willing to deploy and reside in Afghanistan, with possibility of assignments to any Afghanistan location based upon needs of U.S. Government, to include hostile and austere areas.
Willing to travel outside protected areas via military convoys or MILAIR, and wear required protective clothing. Contractors may encounter hostile forces.
Able to attend and pass USG deployment requirements at CONUS Replacement Center (CRC), Fort Bliss, Texas or equivalent location. Must meet medical requirements determined by pre-employment medical screening in accordance with published CRC and USCENTCOM medical deployment standards. Able to walk/stand on level or inclined surfaces up to 8 hours per day and sit up to 3 hours per day, and climb/descend stairs or rough terrain.
Able to routinely grasp or handle objects, use finger dexterity, bend elbows/knees, and reach above/below shoulders. Able to read/interpret newspaper and typewritten print, communicate by voice and detect sound by ear. May be required to respond to wide variety of circumstances, under extreme weather conditions, within hostile environment.
May be exposed to extreme noise from aircraft, hostile fire, and other acts of aggression. Physical requirements include but not limited to wear of body armor and helmet Personal Protective Gear, unassisted lifting and carrying of duffle bags not exceeding 70 lbs., and unassisted movement over uneven terrain.
Desired Qualifications:
Experience managing international security programs with access to National Security Information
Certified firearms instructor with previous overseas training experience
Strong cultural sensitivity, interpersonal, leadership and written/verbal communication skills
Familiarity with import/export requirements associated with international classified contracts
Experience with electronic access control systems
Crisis Management and emergency planning experience
Experience interfacing with US security agencies
Experience in area of Executive Protection
Experience living/working internationally
Familiar with relationships between Resolute Support, CSTC-A, and the ANDSF.
Experience with security ops or managing programs that support Afghanistan or Iraq Security Forces.
Required Education:
Bachelor's degree
Contractor personnel shall comply with all theater command policies, regulations, and General Orders. All tours are unaccompanied.
112620
Business Unit Profile
Raytheon Intelligence, Information and Services delivers innovative technology to make the world a safer place. Our expertise in cyber, analytics and automation allow us to reach beyond what others think is possible to underpin national security and give our global customers unique solutions to solve the most pressing modern challenges -- from the cyber domain to automated operations, and from intelligent transportation solutions to creating clear insight from large volumes of data. IIS operates at nearly 550 sites in 80 countries, and is headquartered in Dulles, Virginia. The business area generated $6.1 billion in 2017 revenues. As a global business, our leaders must have the ability to understand, embrace and operate in a multicultural world -- in the marketplace and the workplace. We strive to hire people who reflect our communities and embrace diversity and inclusion to advance our culture, develop our employees, and grow our business.
Relocation Eligible
Yes
Clearance Type
Secret - Current
Expertise
Security
Type Of Job
Full Time
Work Location
Afghanistan
Apply
Explore job location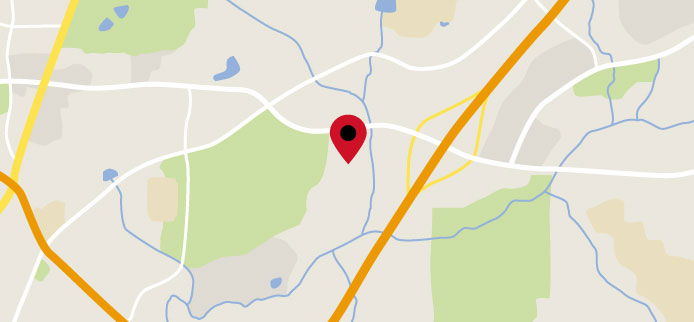 Explore nearby restaurants, airports, gyms, banks, and more. View the map to see more information.
View Map
Upcoming Events
MacDill Quarterly Career Fair
Time: 10:00 am ET - 2:00 pm ET Address: Surf's Edge Club 7315 Bayshore BLVD MacDill AFB, Florida 33621 Type: Professional Career Fair
Patch Barracks Job Fair
Time: 9:00 am GMT +3 - 6:00 pm GMT +3 Address: Swabian Special Events Center Patch Barracks 2502, 7056 Stuttgart, 70569 Type: Professional Career Fair
Ramstein Job Fair
Time: 9:00 am GMT +3 - 6:00 pm GMT +3 Address: Ramstein Officers' Club 302 Lincoln Boulevard Ramstein, 66877 Type: Professional Career Fair
Raytheon IIS Career Fair - DOMino
Time: 10:00 am ET - 6:00 pm ET Address: Raytheon 22210 Pacific Blvd Dulles, Virginia 20166 Type: Professional Career Fair
Register
National Intern Day
Time: 9:00 am PT - 5:00 pm PT Address: , Type: Networking Event
Hire Our Heroes Joint Base San Antonio Networking Reception
Time: 5:00 pm CT - 7:00 pm CT Address: RBFCU Admin Service Center 1 IKEA RBFCU Parkway Randy Smith Auditorium Live Oak, Texas 78233 Type: Professional Career Fair