Patriot communication technician
Apply
Requisition ID 129157BR
Date updated 03/07/2019
The Communication Technicianshallprovidetechnicaladvice,assistance,and demonstration ofmethodsto UAE military personnel forthetesting, maintenance,repair,configuration,andoperationof PATRIOTcommunicationsandrelatedequipment.The Communication TechnicianshallbefamiliarwithPATRIOTcommunicationsequipmentincludingUHF/VHF radiosandequipment. The CommunicationTechnician shall also supportPATRIOTBattalion communications,MEIs,FSAMG,andTSIKequipmentasneeded.TheCommunicationTechnicianshallassistin isolating anycomplexmechanical orelectronicproblemsusing avarietyofelectronicrepairand fault isolation proceduressuch assystemdiagnostics,unitself-checks,andtoolsandtestequipment. Assists in enforcing safety policies, procedures and standards. Identifies faulty work practices and demonstrates proper troubleshooting and repair procedures and techniques. Assists in preparation of inventories, technical reports, and performs other related duties as required.
This position is in UAE.

Basic Qualifications:

Minimum of four (4) years' experience in troubleshooting, fault isolation, repair and functional verification of PATRIOT specific radios and radio relay communications systems.

Proficiency in the use of commercial test equipment and tools used in troubleshooting and repair of electronic circuits is mandatory.

An excellent knowledge of basic and advanced electronics, HFSSB, VHF/UHF/AM and multiplex communications systems and associated control or switching equipment is required.

Graduate

of

OEM

AMG

technical

training. Also be a graduate of the

Contractor

Logistics

Support

School,

the

US Army

PATRIOT

Intermediate

Maintenance

Course,

or

PATRIOT

System

Technicians

Course,

or

have

the

equivalent

of

two

(2)

years

of

PATRIOT

AMG

maintenance

experience.

Able to certify as a Communications Tower Worker, climbing up to 350 feet.

Knowledge of configuring, operating, and restoring Cisco switches and routers.
Desired Qualifications:
Should be skilled in troubleshooting and repair of the SINCGARS, MIDS terminals, JTIDS and similar type radios.
Experience with Link-16, 3011C multicast links, and PADIL operations.

Demonstrated experience or working knowledge of CPX-200/300, MLT- 220, and international Digital Switch Multiplexing Equipment.

Experience with Linux, Windows XP, and Windows Server 2012 R2.

Education:
Bachelor's Degree in Electronics or Power Generation with 2 years of related experience, or Associates Degree with 4 years of experience or HS Diploma/GED with 8 years of related experience. .

129157
Business Unit Profile
Raytheon Intelligence, Information and Services delivers innovative technology to make the world a safer place. Our expertise in cyber, analytics and automation allow us to reach beyond what others think is possible to underpin national security and give our global customers unique solutions to solve the most pressing modern challenges -- from the cyber domain to automated operations, and from intelligent transportation solutions to creating clear insight from large volumes of data. IIS operates at nearly 550 sites in 80 countries, and is headquartered in Dulles, Virginia. The business area generated $6.1 billion in 2017 revenues. As a global business, our leaders must have the ability to understand, embrace and operate in a multicultural world -- in the marketplace and the workplace. We strive to hire people who reflect our communities and embrace diversity and inclusion to advance our culture, develop our employees, and grow our business.
Relocation Eligible
No
Clearance Type
Secret - Current
Expertise
Product Support
Type Of Job
Full Time
Work Location
United Arab Emirates - AbuDhabi
Apply
Explore job location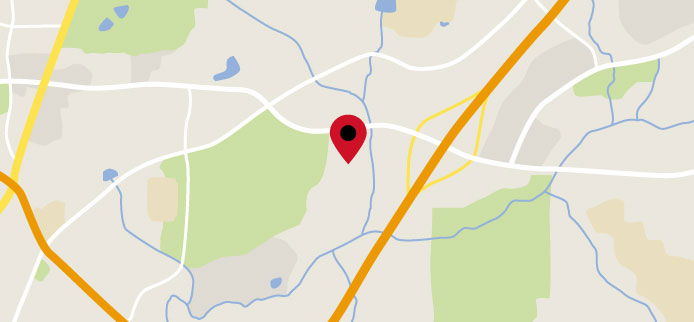 Explore nearby restaurants, airports, gyms, banks, and more. View the map to see more information.
View Map
Upcoming Events
U of Arizona - STEM Information Session - Spring 2019
Time: 5:00 pm MT - 6:00 pm MT Address: Student Engagement & Career Development (SUMC, 411) 1303 E. University Blvd Bldg. #17, Suite 411 Tucson, Arizona 85721 Type: Information Session
ECPI BUS/CIS/EET Spring Career Fair 2019
Time: 12:00 pm ET - 2:00 pm ET Address: ECPI University 5555 Greenwich Rd SUITE 300 Virginia Beach, Virginia 234612 Type: Professional Career Fair
Fort Sill SFL-TAP Career Fair
Time: 10:30 am CT - 2:00 pm CT Address: Rinehart Fitness Center 2730 Bragg Road Fort Sill, Oklahoma Type: Professional Career Fair
RMS March 2019 MTE and Quality Hiring Event
Time: 9:00 am PT - 5:00 pm PT Address: Hilton El Conquistador 10000 N Oracle Rd Tucson, 85704 Type: Other
U of Arizona - Next Day Screens (Spring 2019)
Time: 9:00 am MT - 5:00 pm MT Address: Old Engineering Building E. University Blvd. Rooms 101, 204, 302 Tucson, Arizona 85719 Type: Campus Screens
UMass Lowell Spring 2019 Career Fair
Time: 4:00 pm ET - 7:00 pm ET Address: UML Tsongas Center 300 Arcand Drive Lowell, Massachusetts 01852 Type: Campus Career Fair