Attack Surface Management (ASM) Lead
Apply
Requisition ID 119948BR
Date updated 08/06/2018
**This position is contingent based on contract award**

Are you the type of person that wants to start-up a new company in an exploding field? Raytheon has the opportunity for you. Cyber attacks are worldwide and countries/companies are looking for their partners in solving the challenging problems. Our ideal candidate is someone with great problem-solving skills, an outgoing and energetic personality, a high degree of creativity, innovation and out-of-the box thinking all with a mind for business!

Raytheon is seeking an Attack Surface Management (ASM) Lead for the design, development, integration and operations of a Security Operations Center (SOC) in Abu Dhabi, UAE in support of the identification of vulnerabilities on a large and complex enterprise network. The successful candidate will work closely with the information assurance and remediation management teams to identify vulnerabilities, disseminate reports and configure scans. The candidate must have proven performance delivering cyber products and technical services to the MENA region. This role will be responsible for ensuring the successful integration of cyber COTS products while working with subcontractors.

This assignment may require shift work and weekend work. All candidates must be able to work 2nd and 3rd shifts. All candidates must be able to work over the weekends.
Responsibilities will include:

Function as a subject matter expert on vulnerability management.

Ensure the program follows DevOps/Agile principles in the execution of the program

Work with the CISO team to ensure that Security goals and policies are reflected by measurable and repeatable scans and vulnerability analysis.

Serves as the lead resource for the identification of vulnerabilities to determine the effectiveness of system and network protections, along with policy compliance.

Produce briefings/presentations and presents information to clients, internal stakeholders and/or leadership.

Works with customer lead to ensure that vulnerability assessments measure policy and configuration compliance.

Issues regular status on vulnerability assessment to customer lead using accurate and current data.

Coordinates closely with customer to ensure that Security measurement methods are regularly reviewed and improved without losing the ability to track progress by observing change relative to prior measurements.

Coordinates vulnerabilities with remediation management team

Configures vulnerability scans and ensures the vulnerability report is disseminated in timely manner

Assists with the selection of tools and methods for assessment as well as cost-effective mitigation

Prepares clear and complete reports that provide remediation strategies.

Provides follow-up on audits and remediation efforts.
Required Skills:
Experience with large organization networks.

Experience with regulatory compliance and policy enforcement.

Experience defining legal boundaries for penetration tests.

Experience with security testing tools like Core Impact and Tenable

4+ year experience in the roles identified above.

6 – 8+ years of Information Security experience.

Excellent communication and interpersonal skills.

Software development experience in C/C++

Expertise in scripting languages (e.g. Python, Ruby)

Proficient in assembly languages (e.g. x86, ARM, MIPS)

Highly knowledgeable in cybersecurity attack and defense technologies

Strong foundations in computer architecture and operating systems

Detailed experience in reverse engineering and vulnerability research

Proficiency with disassemblers and debuggers (e.g. IDA Pro, GDB, WinDBG)
Desired Skills:
Experience in DevOps/Agile practices and ITIL practices

Experience planning, designing, and implementing and vulnerability scanning program

Experience with large enterprise networks

Experience with Tenable Nessus, WebInspect

Familiarity with PE/ELF file formats, linkers, and compilers

Experience solving Capture-the-Flag (CTF) challenges

Experience developing and/or reversing Software Protection / Obfuscation techniques

Strong understanding of and experience with cryptographic protocols

Experience with automated testing and continuous integration tools/practices

Experience developing hypervisors and virtualization utilities

Embedded development or reverse engineering experience
Required Education:
Bachelor's degree in Computer and Information Systems, Engineering, Science, or Mathematics or equivalent related experience may be considered in lieu of a degree.
Desired Certifications:
DODI 8570.1-M Compliance at IAT Level II; CISSP, Certified Ethical Hacker (C|EH), SFCP, GCIA, SEC +, Network+, A+, GSEC, GIAC, Splunk Power User
119948
Business Unit Profile
Raytheon Intelligence, Information and Services delivers innovative technology to make the world a safer place. Our expertise in cyber, analytics and automation allow us to reach beyond what others think is possible to underpin national security and give our global customers unique solutions to solve the most pressing modern challenges -- from the cyber domain to automated operations, and from intelligent transportation solutions to creating clear insight from large volumes of data. IIS operates at nearly 550 sites in 80 countries, and is headquartered in Dulles, Virginia. The business area generated $6.1 billion in 2017 revenues. As a global business, our leaders must have the ability to understand, embrace and operate in a multicultural world -- in the marketplace and the workplace. We strive to hire people who reflect our communities and embrace diversity and inclusion to advance our culture, develop our employees, and grow our business.
Relocation Eligible
Yes
Clearance Type
None / Not Required
Expertise
Cyber Jobs
Type Of Job
Full Time
Work Location
United Arab Emirates - AbuDhabi
Apply
Explore job location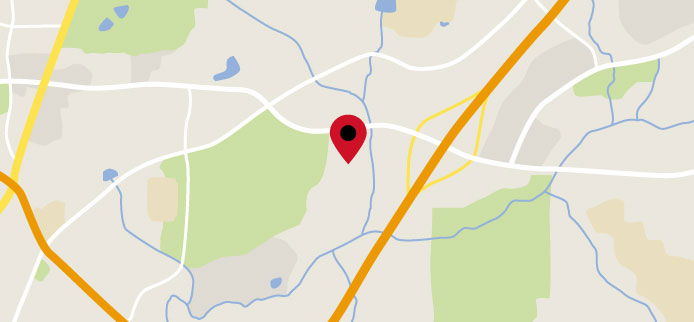 Explore nearby restaurants, airports, gyms, banks, and more. View the map to see more information.
View Map
Upcoming Events
George Washington School of Business (FLDP & CLDP)
Time: 12:30 pm ET - 4:00 pm ET Address: F. David Fowler Career Center (GWSB) Duques Hall 2201 G. Street, NW Washington, District of Columbia 20037 Type: Campus Career Fair
New Mexico State U - Next Day Campus Screens - Fall 2018
Time: 8:00 am MT - 3:00 pm MT Address: NMSU Careeer Services 3024 Locust Garcia Annex 224 Las Cruces, New Mexico 88003 Type: Campus Screens
UT Arlington Info Session - Fall 2018
Time: 5:00 pm CT - 6:30 pm CT Address: Nedderman Hall Room 100 416 S. Yates St. Arlington, Texas 76010 Type: Information Session
WPI Fall 2018 Career Fair
Time: 12:00 pm ET - 4:00 pm ET Address: Sports & Recreation Center 100 Institute Road Worcester, Massachusetts 01609 Type: Campus Career Fair
UT Austin CNS Career Fair - Fall 2018
Time: 1:00 pm CT - 5:00 pm CT Address: Frank Erwin Special Events Center 1701 Red River 78712 Austin, Texas 78712 Type: Campus Career Fair
Military Vetworking Virtual Fair
Time: 1:00 pm ET - 2:00 pm ET Address: , Type: Professional Career Fair
Register