Intelligence Analyst II
Apply
Requisition ID 90666BR
Date updated 12/19/2016
This position is located in Afghanistan
Raytheon is seeking candidates with previous experience as an Imagery Analyst who understand the use of aerial imagery, full motion video (FMV), Synthetic Aperture Radar (SAR), Ground Moving Target Indicator (GMTI), and other electronic monitoring devices used to collect and analyze information in support of U.S. and Coalition operations.

Candidate must be able to perform effectively in a fast paced environment with short timelines, be a self-starter, and demonstrate the ability to work independently and resolve issues with minimal supervision.
This position can be a Salary Grade A02 or A03 based on the candidate's qualifications as they relate to the skills, experience and responsibility requirements for the position.
Duties may include:
ØImagery analysis support by analyzing and exploiting imagery to include visible, infrared, radar, and full motion video
ØAssist in the production of imagery-based products in response to routine and ad hoc requests
ØUnderstand, operations, video dissemination, add/delete sensors, network connectivity and other operational functions of the program's system
ØTrain new military and contract operators on the program's system
ØTrain new military and contract operators on preventative maintenance for the system
Required Skills:
·Analytical experience (all source, imagery, or common ground station analyst) identifying conventional and unconventional military installations, facilities, weapon systems and equipment
·Experience utilizing Microsoft Windows and Microsoft Office products
·Experience with Synthetic Aperture Radar (SAR), Ground Moving Target Indicator (GMTI) analytics
·Extensive knowledge or experience in one or more of the following technical areas:
·US intelligence, surveillance, or reconnaissance systems, processes, functions and organizations at tactical, operational or strategic levels; or advanced command and control or telecommunicationsfunctions, organizations, systems and techniques including computer and communications systems at tactical, operational and strategic level

Additional Requirements:
·Must meet medical and physical requirements to be deployed overseas
·Be willing to travel in country via military air and land transport
·Possess an current passport with at minimum18 months before expiration and 2 blank pages

Desired Skills:
·Experience working on US government computer systems and interfacing with military customers
·Demonstrated self-starter with the ability to work autonomously or as part of a team to resolve problems
·Excellent customer and communication skills and written and oral communications skills
·Experience troubleshooting computer hardware, software, servers and networks
·Possess A+ or Security+ certification
Required Education:
·Minimum Bachelor's degree and two years of related experience
Clearance:
·Must have an Active DoD Secret Clearance; Active Top Secret Clearance with SCI Access preferred
Citizenship:
·Must be a US Citizen

Raytheon is an equal opportunity employer and considers qualified applicants for employment without regard to race, color, creed, religion, national origin, sex, sexual orientation, gender identity and expression, age, disability, or Vietnam era, or other eligible veteran status, or any other protected factor.
90666
Business Unit Profile
Raytheon Missile Systems (RMS) is the world leader in the design, development and production of missile systems for critical requirements including air-to-air, strike, surface Navy air defense, land combat missiles, guided projectiles, exoatmospheric kill vehicles, missile defense and directed energy weapons. With over 14,000 employees operating at sites across the country and internationally, RMS is headquartered in Tucson Arizona, and generated 6.6 billion in 2013 revenues.
Relocation Eligible
No
Clearance Type
Secret - Current
Expertise
Intelligence Analyst
Type Of Job
Full Time
Work Location
Afghanistan - Bagram AB
Apply
Explore job location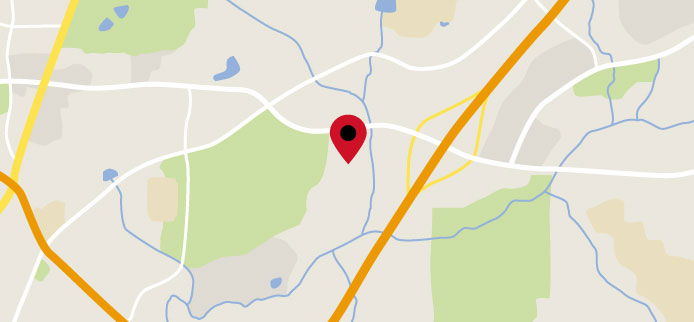 Explore nearby restaurants, airports, gyms, banks, and more. View the map to see more information.
View Map
Related Content
Work on classified projects and enjoy plenty of recognition

Whether you're just starting out on your career journey or a experienced professional, it's important that you feel recognized and rewarded for your contributions.

Raytheon is proud to offer a comprehensive and competitive benefits package to you, your spouse and your eligible children. In addition to protecting you and your family's health and well-being, we offer important income and work/life benefits to meet your needs. Learn More

Turn unique thinking into one-of-a-kind solutions

Diversity. Every company likes to talk about it, but few have embraced it with quite the same commitment as we have here at Raytheon. As a result, diversity has become a competitive imperative and an integral part of our business model, particularly as we continue to grow internationally. Learn More

Work as one to make a difference to millions

Here at Raytheon, we innovate across all domains: from land and sea to air, space, and cyberspace.It's innovation made possible by a strong internal culture and a vision that's shared by Raytheon employees across the globe – a vision of one global team creating trusted, innovative solutions to make the world a safer place. Learn More
Download our Corporate Responsibility Report.
Upcoming Events
ASU Engineering Career Fair, Spring 2017
Time: 12:00 pm MT - 5:00 pm MT Address: Memorial Union, 2nd Floor 301 E. Orange Street Tempe, Arizona 85287 Type: Campus Career Fair
SMU Engineering Connections Career Fair (Spring 2017)
Time: 4:00 pm CT - 7:00 pm CT Address: Hughes Trigg Ballroom 3140 Dyer Street 1st Floor, Lower Level Dallas, Texas 75205 Type: Campus Career Fair
UT Arlington Info Session - Spring 2017
Time: 6:00 pm CT - 7:00 pm CT Address: Nedderman Hall Rady Room 416 Yates St. Arlington, Texas 76010 Type: Information Session
Soldier for Life Transition Assistance Program (SFL-TAP) "Employer Day"
Time: 10:00 am ET - 1:00 pm ET Address: Fort Gordon Darling Hall Room 188 307 Chamberlain Avenue, Building 33720 Fort Gordon, Georgia 33720 Type: Professional Career Fair
ASU- Engineering Campus Screens - Spring 2017
Time: 8:30 am MT - 4:45 pm MT Address: Ira A. Fulton Schools of Engineering Centerpoint Building 660 S. Mill Ave., Suite 107 Tempe, Arizona 85281 Type: Campus Screens
SMU Cyber Security Club Recruiting Event
Time: 8:30 am CT - 5:00 pm CT Address: TBD , Type: Networking Event