Student Intern - Dine' Facility
Farmington, New Mexico
Overview
Powerful Careers – Legendary Innovations. Raytheon offers a wealth of opportunities for your future and beyond. Bring your talent and skills to a company where challenging the status quo and innovative thinking is encouraged. Our recent college graduate and internship/co-op opportunities allow you to put your academic achievements to work. You'll be presented with opportunities that have an immediate impact on who we are and our presence in a global industry.
Success Profile
What does it take to be successful at Raytheon? Check out these traits to see if you have the right mix.
Addtional Traits
Adaptable
Challenge Status Quo
Communication Skills
Eager to Learn
Emotional Intelligence
Influential
Innovative
Leadership Traits
Problem Solver
Team Player
We hire people who want to make the world a safer place.
Quote
It's fun. The work we do is exciting. The growth has been positive. The opportunities have been abundant. There's a lot of potential in the company, and I've experienced it firsthand.

– Alfonso Lopez, Engineer
Responsibilities
This position is for an internship and all candidates must be actively
pursuing a Bachelor's or Master's Degree in in the specific field(s) listed under the requirements below.
***Please upload a copy of your most recent transcripts with your resume when applying to this requisition***
Company Overview
Missile Systems is a technology and innovation leader in defense, civil government and cybersecurity solutions thanks to employees who live our Values of Trust, Respect, Collaboration, Innovation and Accountability. Diversity is a part of our culture and a key to our success. When world-class talent works together in a place that is respectful and inclusive, we solve some of the world's hardest problems
The Diné Facility is a factory structured under the Missile Systems business unit. The facility manufactures a wide variety of electro mechanical devices and end products. The successful summer intern candidate will have the task of:
Exposure to all phases of product life cycle, beginning with proposal development and advanced manufacturing initiatives, continuing through production implementation and extending to support of our customer and supply chain
Students will experience job tasks in various manufacturing engineering disciplines to include Manufacturing Engineering, Industrial Engineering and Test Engineering in order to design, control, and improve the manufacturing process and system design through a collaborative effort with the value stream team
Reduce cycle time and customer lead time
Reduce inventory
Improve productivity
Reduce material cost
Improve performance of the value chain
Specific responsibilities may include:
Manufacturing process control and performance monitoring
Planning and incorporation of design changes
Translating engineering design requirements into formal manufacturing process documentation Disposition of discrepant hardware
Interfacing with customers and suppliers
Providing technical feedback to multi-disciplined teams
Ensuring quality, cost, and schedule objectives are achieved
Production technologies employed at

the Diné Facility include

:
Equipment driven processes
Material handling practices
Statistical process control
Lean principles
Required Skills:
Pursuing Bachelor's or Master's degree of science in Science, Technology or Engineering (Industrial, Mechanical, Electrical, Chemical) or Mathematics (Physics, Chemistry)

or other closely related discipline
Desired Skills:
Technical problem solving
Engineering interpretation of technical documentation
Team leadership
Project and risk management
Coursework in either Lean Manufacturing or Statistical Process Control.
Advanced manufacturing technologies
Practical knowledge gained through previous related employment
This position can be a Salary Grade ST02, ST03, ST04 or Salary Grade ST05 based on the candidate's qualifications and standing as outlined below:
ST02 (Sophmore Technical Intern) - must have completed 30 hours of college
ST03 (Junior Technical Intern) - must have completed 60 hours of college
ST04 (Senior Technical Intern) - must have completed 90 hours of college

ST05 (Post Grad Technical Intern) - must have completed 90 hours of college
This position requires the eligibility to obtain a security clearance. Non-US citizens may not be eligible to obtain a security clearance. The Defense Industrial Security Clearance Office (DISCO), an agency of the Department of Defense, handles and adjudicates the security clearance process. Security clearance factors include, but are not limited to, allegiance to the US, foreign influence, foreign preference, criminal conduct, security violations and drug involvement. Employment is contingent on other factors, including, but not limited to, background checks and drug screens.
Location:
This position is located at the Diné Facility in Farmington, NM. Missile Systems- Diné Facility adheres to the Navajo Nation Preference in Employment Act in areas of recruitment and hiring practices.
Facility adheres to the Navajo Nation Preference in Employment Act in areas of recruitment and hiring practices.
157245BR 157245
Apply
Explore job location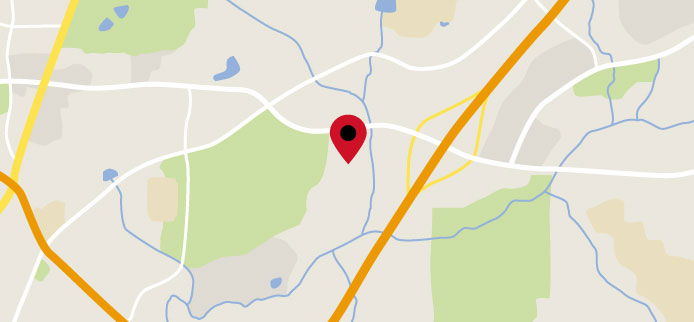 Explore nearby restaurants, airports, gyms, banks, and more. View the map to see more information.
View Map