Procurement Specialist II
Apply
Requisition ID 155201BR
Date updated 02/07/2020
The Global Business Services (GBS) Supply Chain organization is seeking a strong candidate to join the REPS (Enterprise Procurement Services) procurement team as a Supply Chain Specialist.
The position entails the processing of low, medium and high complexity procurements provided by external suppliers in support of both non-production and production pr
ocurement
a
s required for the program
.
You will be responsible for issuing purchase orders and performing the post-award management for their assigned commodities, suppliers and business units. They will issue quotation request, perform price analysis, conduct negotiations and make recommendations for supplier selection/award in accordance with company directives and work instructions. The candidate will be the focal point for interface and communications between internal customers and suppliers. This requires significant interaction and collaboration with teams to assure the management of the supplier's critical path and program milestones. Additionally this requires that the candidate be well organized and manage multiple priorities concurrently.
The ideal candidate will have significant experience with understanding and proficiency of all aspects of procurement, sourcing and execution. This includes subcontract administration, pricing, proposal support, compliance and material program management interface.
Responsibilities include, but are not limited to:
Review of SOW's (Statements of Work)
Creating PIA/NDA's
Obtaining Proposal/Quotation activities
Negotiations
Documentation write-up
Selecting qualified suppliers and perform Due diligence
Seeking alternate suppliers (when applicable)
Supplier negotiations (price, schedules and terms
& conditions)
Best value analysis
Post-award management in accordance with company directives and REPS & Business Unit work instructions.
Significant supplier interaction in collaboration with Business and Programs.
Managing Supplier's critical path in support of key program milestones
Strategic planning while supporting daily tactical and detailed activities
May be required to participate in supplier development activity
Engage with Business EXIM, Legal, REPS advisors.
Required Skills:
◾
Minimum 2 years experience
◾
Purchase Order management including documentation
◾
Negotiation skills (internal, across the businesses; external with suppliers)
◾
Working knowledge of
compliance (T & Cs, processes, FAR, DFAR)
◾
Excellent time management skills, with the ability to manage multiple priorities simultaneously
◾
Proposal expertise and understanding of all phases of sourcing and procurement execution
◾
Familiarity with the use of SAP procurement software tools (Prism and APEX)
◾
Supplier relationship management skills
◾
Conduct supplier assessments
◾
Understand how to identify and escalate issues (how and when)
◾
Experience with analysis and problem solving
◾
Excellent communication skills and influential speaking
◾
Coordinates with commodity leads/managers and external suppliers to manage requirements and bring issues to resolution
◾
Willingness and ability to travel
Desired Skills:
◾
Experience with Government contracts, processes and procedures
◾
Experience with automation tools
◾
Construction and/or facilities experience
◾
Leadership skills – influence, presence, ability to interface internally and with suppliers
◾
Financial acumen
◾
Ability to adapt to change
◾
Collaboration expertise
◾
Demonstrated knowledge of the integrated supply chain, including strategic procurement
◾
Ability to effectively interface with senior management on major matters pertaining to its policies, plans, and objectives
◾
Ability to develop peer relationships with senior executives, cross functional teams, customers, and program manager
Required Education
Bachelors degree from an accredited institution
155201
Business Unit Profile

Corporate provides innovative, enterprise-wide support and solutions to business and functional organizations across the Company. Headquartered in Waltham, MA., Corporate has employee's at major sites across the U.S..
Relocation Eligible
No
Clearance Type
None / Not Required
Expertise
Supply Chain/Purchasing
Type Of Job
Full Time
Work Location
AZ - Tucson
TX - Plano
Apply
Explore job location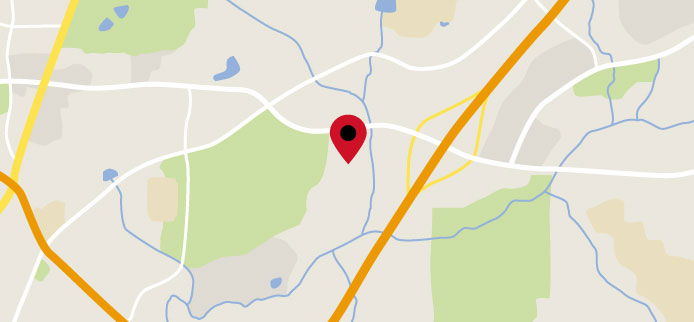 Explore nearby restaurants, airports, gyms, banks, and more. View the map to see more information.
View Map
Upcoming Events
WIT Virtual Co-Op + Career Fair Spring 2020
Time: 3:00 pm ET - 6:00 pm ET Address: Wentworth Institute of Technology 115 Ward Street Tansey Gym Boston , Massachusetts 02120 Type: Campus Career Fair
Raytheon Systems Engineering Virtual Event
Time: 3:00 pm ET - 7:00 pm ET Address: , Type: Professional Career Fair
Register
MIT Virtual Career Fair Spring 2020
Time: 9:00 am ET - 5:00 pm ET Address: MIT Fall Career Fair 2019 350 Brookline St Building WW15 Cambridge, Massachusetts 02139 Type: Campus Career Fair
SWE Virtual Fair
Time: 1:00 pm ET - 4:00 pm ET Address: , Type: Professional Career Fair
Register
Fort Gordon Annual Veterans Job Fair
Time: 10:00 am ET - 2:00 pm ET Address: Fort Gordon Chamberlain Ave & 9th Street Augusta, Georgia Type: Professional Career Fair
Cleared Careers Hiring Event - Aurora, CO
Time: 3:00 pm MT - 6:00 pm MT Address: Radisson 3155 S Vaughn Way Aurora, Colorado 80014 Type: Professional Career Fair