Data Scientist / Developer
Herndon, Virginia
Overview
What does it take to make the world a safer place? It takes delivering innovative technology and collaborating with some of the finest talent in the engineering field. Whether you're a software engineer or a mechanical engineer, at Raytheon you'll grow a varied and rewarding career. And you'll be supported with a comprehensive and competitive benefits package that promotes work/life. If you're ready to take on today's big challenges, discover a world of opportunity at Raytheon.
America's Best Large Employers by Forbes

Career & Development Opportunities

Full-time
Entry, Mid, Senior level
Responsibilities
Raytheon is currently seeking a Data Scientist / Developer with a current clearance and poly to support a prime program in Herndon, VA
This is a unique position for a strong applications developer to work on a high-profile suite of services that will supply users with productionized data analytics to assist the wide range of Information Management mission activities conducted across the Sponsor organization. The candidate will work with a team of software developers and data scientists to refine the new baseline of analytic tools and build out new tools on a routinized production cadence to meet the evolving needs of Sponsor users. This is an exciting opportunity for developers wanting to broaden their credentials in the realm of high-demand data analytics. Development will take place in an iterative fashion using scrum techniques with inputs from the Project Manager, IT Division Leadership, Technical Director, and Subject Matter Experts and other business stakeholders. The candidate must have the ability to communicate with project team members, user community, and leadership to assess changes and demonstrate iterative progress.
This position will include a variety of activities, including:
• Participation with iterative software development teams with adherence to all reporting requirements
• Designing, developing and unit testing code for a production system and demonstration capabilities
• Developing iterative screen mock ups, use of rapid prototyping to drive out requirements and design
• Providing demonstrations and detailed walk through of features to a variety of technical and non-technical audiences
• Meeting with stakeholders, analyzing requirements, developing user stories and related artifacts, and translating these into software development tasks
• Working with systems engineers to specify and design the final system
• Development of technical documentation and briefing materials to support program status reviews, control gates, and other presentations as directed by program management
Mandatory Skills (in order of importance):
1. Demonstrated on-the-job experience with text analytics and its applications/role/use in business intelligence/business analytics (i.e. search, entity extraction, sentiment analysis, document summarization, document categorization)
2. Demonstrated on-the-job experience to cleanse and process (Extract, Transform, Load - ETL) large raw data sets.
3. Demonstrated on-the-job experience researching and implementing novel machine learning algorithms for new business problems
4. Demonstrated on-the-job experience developing proof of concepts of new technologies and evaluate the state of the art in machine learning algorithms for text analytics
5. Demonstrated on-the-job experience in designing (in Python and/or Java) and developing web-based platforms and services to perform data analytics on large data sets
6. Demonstrated on-the-job ability to design, develop, test and implement new applications based on project requirements
7. Bachelor's degree in Computer Science, Math, or other relevant field and minimum of five years of experience (Master's degree equates to an additional 2 years of relevant work experience)
Desired Skills (in order of importance):
1. Demonstrated on-the-job experience working in Linux (Bash) shell scripting
2. Demonstrated on-the-job experience with machine learning tools such as TensorFlow
3. Demonstrated on-the-job experience with Solr or Elastic Search
4. Demonstrated on-the-job experience with data visualization tools (i.e. Tableau, Pandas, D3.js, ggplot, etc)
5. Demonstrated on-the-job experience with NoSQL data stores such as MongoDB, DynamoDB, HBase, and Cassandra
6. Demonstrated on-the-job experience with performing advanced analytics against big data
7. Demonstrated on-the-job experience with development and deployment of applications in the Commercial Cloud Services (C2S) environment or an Amazon Web Services cloud environment
8. Demonstrated on-the-job experience using tools such as spaCy, Apache OpenNLP, Stanford CoreNLP, NLTK, LingoClustering, or Gensim Natural Language Processing
9. Demonstrated on-the-job experience with Natural Language Processing
10. Demonstrated on-the-job-experience in Agile software development teams using scrum techniques
11. Demonstrated on-the-job experience using Jira, Confluence, and GitHub for documenting work
12. Demonstrated on-the-job experience working in a project team (3-5 developers) with experience in decomposing concepts to discrete development tasks and managing your work to a deadline
Certifications:
• None required
154806
Business Unit Profile
Intelligence, Information and Services delivers innovative technology to make the world a safer place. Our expertise in cyber, analytics and automation allow us to reach beyond what others think is possible to underpin national security and give our global customers unique solutions to solve the most pressing modern challenges -- from the cyber domain to automated operations, and from intelligent transportation and training solutions to creating clear insight from large volumes of data. IIS operates at nearly 550 sites in 80 countries, and is headquartered in Dulles, Virginia. The business area generated $6.2 billion in 2018 revenues. As a global business, our leaders must have the ability to understand, embrace and operate in a multicultural world -- in the marketplace and the workplace. We strive to hire people who reflect our communities and embrace diversity and inclusion to advance our culture, develop our employees, and grow our business.
Relocation Eligible
Yes
Clearance Type
TS/SCI with Full Scope Poly
Expertise
Software Engineering
Type Of Job
Full Time
Work Location
VA - Herndon
Raytheon is an Equal Opportunity/Affirmative Action employer. All qualified applicants will receive consideration for employment without regard to race, age, color, religion, creed, sex, sexual orientation, gender identity, national origin, disability, or protected Veteran status.
Apply
Success Profile
What does it take to be successful at Raytheon? Check out these traits to see if you have the right mix.
Adaptable
Communicator
Inventive
Leadership
Problem-Solver
Team player
Quote
Felicia Jackson is regional vice president of RAYVETS, Raytheon's employee group for veterans and those who support them. After 24 years in the Air Force, she started a new career at Raytheon. "I wanted to go where people would support me," she told us.

Rewards
401(k) / Retirement Plans

Employer Matching, if you elect to enroll company matches up to 3%.

Work / Life Balance

Raytheon supports a variety of flexible work arrangements including compressed work weeks, flextime, job sharing, 9/80, reduced hours and telecommuting.

Career Development

At Raytheon, we foster an inclusive culture of professional development. We support a variety of developmental opportunities including: Mentoring programs, Skills Development, Leadership Development, Rotational job assignments, and Continuous Improvement, all of which contribute to advancement of our employee's capabilities.

Paid Time Off

Accrue paid time off monthly. Receive 10-12 holidays per year with some locations shutting down the week between Christmas and New Year's Day.

Relocation Assistance

Select technical positions are eligible for relocation packages. See specific job description for eligibility requirements.

Parental Leave

Raytheon offers all eligible employees up to three weeks paid parental leave for the birth or adoption of a child (separate from paid maternity leave or Family & Medical Leave Act).
Explore job location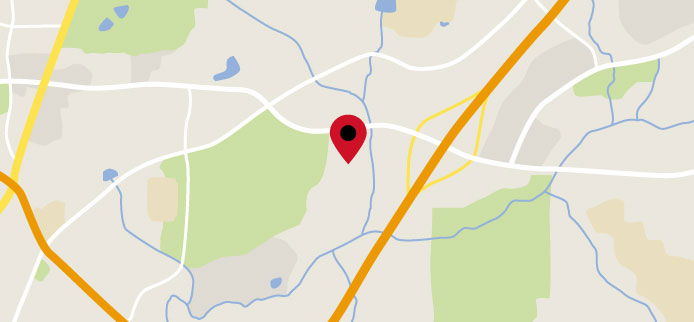 Explore nearby restaurants, airports, gyms, banks, and more. View the map to see more information.
View Map