University Programs: Electrical Engineer II
Dallas, Texas, McKinney, Texas, Plano, Texas
Overview
Powerful Careers – Legendary Innovations. Raytheon offers a wealth of opportunities for your future and beyond. Bring your talent and skills to a company where challenging the status quo and innovative thinking is encouraged. Our recent college graduate and internship/co-op opportunities allow you to put your academic achievements to work. You'll be presented with opportunities that have an immediate impact on who we are and our presence in a global industry.
Success Profile
What does it take to be successful at Raytheon? Check out these traits to see if you have the right mix.
Addtional Traits
Adaptable
Challenge Status Quo
Communication Skills
Eager to Learn
Emotional Intelligence
Influential
Innovative
Leadership Traits
Problem Solver
Team Player
We hire people who want to make the world a safer place.
Quote
It's fun. The work we do is exciting. The growth has been positive. The opportunities have been abundant. There's a lot of potential in the company, and I've experienced it firsthand.

– Alfonso Lopez, Engineer
Responsibilities
Job Description: Electrical Engineer II

***Great opportunity for current seniors in college or recent college graduates. If you are not a current college senior, or a recent college graduate, please visit our other opportunities at www.raytheon.com/careers and apply!***

As a defense contractor, there are specific programs requiring a certain level of security clearance and special access for assigned staff. The selected candidate will be required to secure these accesses. Not being able to secure the Interim Secret Security Clearance needed for this position may result in an offer of employment being rescinded.

Job Description:
The Hardware Engineering Center (HWEC) designs and develops electronics and test equipment for RF, EW, Communications and EO sensors. HWEC provides engineering, technology development, and manufacturing support for an extensive line of airborne, ground, and space-based systems.

As an Electrical Engineer, you may be involved with any of the following activities:

Circuit analysis, circuit simulation, design documentation maintenance, trade assessments for obsolescence resolution, troubleshooting and resolution of hardware performance issues and hardware integration, test and verification.
Integration and test of RF/Analog/Digital components and modules.
Design, development, and integration of Special Test Equipment (STE) with the Prime Hardware.
Work as part of a team to analyze Hardware / Software test requirements / specifications to determine Hardware and Software requirements.
Develop solutions to test issues and develop productivity and efficiency enhancements.
Interact with test technicians, factory facilitators, operations managers, other engineers, Quality Assurance and Reliability personnel.
U.S. Citizenship status is required as this position will need a U.S. Security Clearance within 1 year of start date.Required Skills:
Experience working in a lab environment with standard EE lab equipment (i.e., Vector Network Analyzers, Power Meters, oscilloscopes, spectrum analyzers, DMMs, signal sources)
Experience working within a team environment.
Experience developing and delivering presentations (verbal and/or written) to key stakeholders
Experience with MS Office tool suite
This position requires the eligibility to obtain a security clearance. Except in rare circumstances, only U.S. citizens are eligible
for a security clearance.
U.S. Citizenship status is required as this position will require the ability to access US only data systems.
Desired Skills:
Have strong technical aptitude as shown by strong grades or hands on lab experience
Be a hands on person with ability to work with production equipment
Ability to apply basic principles, theories, and concepts within the electrical engineering fields and general knowledge of other related disciplines
Ability to demonstrate delivery quality and timely results
Self-motivated, proactive and able to multi-task.
Demonstrated leadership experience through school or extracurricular projects
Minimum 3.0 cumulative GPA (Please upload an unofficial transcript when applying)

Required Education: Must have a MS with a major in Electrical Engineering or other

150022BR 150022
Apply
Explore job location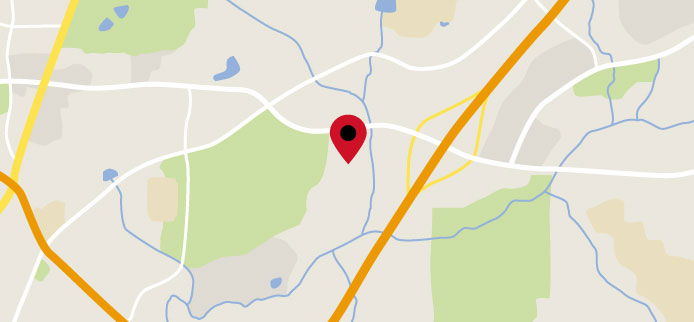 Explore nearby restaurants, airports, gyms, banks, and more. View the map to see more information.
View Map