Naval Capture Director
Apply
Requisition ID 134810BR
Date updated 03/06/2019
What's YOUR Mission?
Here at Raytheon, we work together as one global team creating trusted, innovative solutions to make the world a safer place. Our innovation spans all domains: from land and sea to air, space and cyberspace. We're inspired by a noble mission that's shared by Raytheon employees around the globe and an inclusive culture that empowers employees and celebrates their contributions.
Our mission in Business Development (BD) is to achieve top-line growth through business creation by:
Pursuing exceptional customer and market insight Developing and executing enterprise strategies Building trusted and meaningful relationships with our customers Providing our customers with the right solutions
The BD function links Raytheon's technology and innovation with an expanding number of domestic and international customers and in core markets such as sensors, effects, C3I, mission support and cyber.
Job Description
We have an exciting opportunity within our Integrated Defense Systems (IDS) Business Development team for a Director in Capture Management that is in support of our Seapower Capability Systems (SCS) business area. The SCS Large Surface Combatant (LSC) Capture Director develops and defines comprehensive business strategies and capture plans, budgeting and staffing capture teams, leading cross company collaboration, executes customer-focused communications and engagements, and oversees cross Raytheon collaboration resulting in Capture plan valued in excess of $1B across a multi-year program. You will direct multi-functional cross-business teams and frequently engage senior business leadership up to and including the President of IDS. You will deploy the Integrated Product Development System (IPDS) tailoring the Large Surface Combatant capture process to propose winning solutions that best align with customer evaluation criteria, desires and IDS strategy.
Potential locations for this role are: Tewksbury, Andover, Marlborough or Woburn in MA; or Portsmouth, RI.
Responsibilities include, but are not limited to:
Leads the identification, capture planning, and capture execution of the LSC growth efforts.
Close collaboration with shipbuilders.
Develops and implements comprehensive capture plans and strategies; understand the customer's requirements and budgets; creates comprehensive views of the environment and competition; and develops / implements winning strategies that leverage Raytheon and team discriminators and mitigates weaknesses.
Engages with Integrated Supply Chain to create teams and/or collaborations to strengthen Raytheon's winning position
Uses Price to Win and/or Position to Win techniques to establish favorable financial positions.
Leads collaborative cross-functional teams in the development of capture plans to leverage all organizational strengths at Raytheon. This includes the development of action oriented capture plans, customer and engagement plans, and providing operational and technical inputs to develop system solutions.
Engages Senior Leadership up to the CEO with periodic updates on strategy and capture status.
Develops and maintains excellent relations with U.S. Navy (USN) and Fleet customers. Ensures continuing customer relations and an effective flow of information to deliver business objectives.
Coordinates and collaborates with line of business management, strategy, business and finance, contracts and global supply chain, technology and engineering offices and functions.
Develops and manages business development project funds, schedule, and execution.
Simultaneously lead multiple opportunity pursuits and be capable of transitioning an opportunity from assessment through pursuit.
This position requires the ability to obtain an active U.S. Security Clearance within 1 year of employment. Except in rare circumstances, only U.S. citizens are eligible for a security clearance.
Basic/Required Qualifications:
Minimum of 14 years of prior relevant experience
University Degree
Understanding of the Naval Defense marketplace and stakeholder customer organizations and budgets in order to develop market trends and strategies
Knowledge of the Department of Defense (DoD) acquisition processes
Experience leading captures
Ability to obtain a Secret Security Clearance
Desired Qualifications:
Demonstrated success leading large captures >$250 million US-staffed by cross-functional teams
Experience and adeptness in communicating and collaborating with business executives and technical professionals of various levels.
Minimum of 10 years of Naval Systems experience
Experience working with shipbuilders
Understanding of Surface Warfare CONOPS and Doctrine
Naval Surface warfare combat system knowledge
Knowledge of naval systems and effectors
System Engineering experience in naval systems
Demonstrated ability to think strategically; motivate/energize a team and ability to develop and implement creative strategies to win new business
Experience in translating customer views & pain points and market data into new opportunities
Demonstrates use of ops/mission analysis to shape customer thinking
Industry experience leading and winning Capture of complex USN pursuit
Domain knowledge areas:

USN Surface warfare combat systems
Multi-mission Combatant operations, to include Aviation Warfare (AW), Undersea Warfare (USW), Anti-Submarine Warfare (ASUW), (Electronic Warfare) EW missions
Naval Command and Control fundamentals
Size, weight, power and cost (SWaP-C) capability/capacity growth
Business Strategy

Experience shaping markets to achieve favorable outcome in the defense industry
Executive business acumen with excellent written and verbal communications
What We Offer:
Whether you're just starting out on your career journey or are an experienced professional, Raytheon offers a robust total rewards package that goes above and beyond with compensation; healthcare, wellness, retirement and work/life benefits; career development and recognition programs. Some of the superior benefits Raytheon offers include paternal leave, flexible work schedules, achievement awards, educational assistance and child/adult backup care.
Find out why Forbes ranks us among the top 500 of America's Best Employers by visiting us online at
www.raytheon.com
.
Stay Connected:
Don't miss out on what's happening at Raytheon.
Are you ready to be remarkable with Raytheon?
Raytheon:
Making the World a Safer Place
"Diversity is at the heart of all we do at Raytheon. We embrace diversity and diverse opinions; we treat people with dignity and respect to support our inclusive culture. This allows us to retain and attract the world-class talent and supplier base we need to develop the innovative solutions our global customers depend on. We view our diversity as a competitive advantage as a key enabler of our growth."
- Thomas A. Kennedy
Raytheon Chairman and Chief Executive Officer
This position requires either a U.S. Person or a Non-U.S. Person who is eligible to obtain any required Export Authorization.
134810
Business Unit Profile
Headquartered in Tewksbury, Massachusetts, IDS has 32 locations around the world. Its broad portfolio of weapons, sensors and integration systems supports its customer base across multiple mission areas, including air and missile defense systems; missile defense radars; early warning radars; naval ship operating systems; C5ITM products and services; and other advanced technologies. IDS provides affordable, integrated solutions to a broad international and domestic customer base, including the U.S. Missile Defense Agency, the U.S. Armed Forces and the Department of Homeland Security.
Relocation Eligible
Yes
Clearance Type
Secret - Current
Expertise
Business Development
Type Of Job
Full Time
Work Location
DC - Washington
MA - Andover
MA - Marlborough
MA - Tewksbury
MA - Woburn
RI - Portsmouth
VA - Arlington
Raytheon is an Equal Opportunity/Affirmative Action employer. All qualified applicants will receive consideration for employment without regard to race, color, religion, creed, sex, sexual orientation, gender identity, national origin, disability, or protected Veteran status.
Apply
Explore job location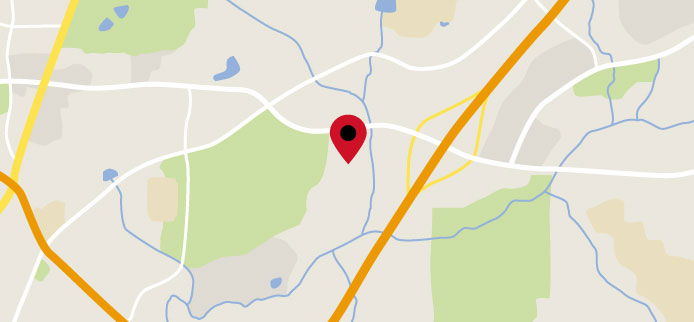 Explore nearby restaurants, airports, gyms, banks, and more. View the map to see more information.
View Map
Upcoming Events
U of Arizona - Next Day Screens (Spring 2019)
Time: 9:00 am MT - 5:00 pm MT Address: Old Engineering Building E. University Blvd. Rooms 101, 204, 302 Tucson, Arizona 85719 Type: Campus Screens
UMass Lowell Spring 2019 Career Fair
Time: 4:00 pm ET - 7:00 pm ET Address: UML Tsongas Center 300 Arcand Drive Lowell, Massachusetts 01852 Type: Campus Career Fair
UT Arlington On-Campus Interviews - Spring 2019
Time: 9:00 am CT - 4:45 pm CT Address: Career Development Center 300 W. 1st Street, Suite 180S Arlington, Texas 76019 Type: Campus Screens
TSTC Waco's Industry Job Fair
Time: 9:00 am CT - 1:00 pm CT Address: TSTC Student Recreation Center 3801 Campus Dr Waco, 76705 Type: Campus Career Fair
Register
IDS - Second Annual Career Fair
Time: 8:00 am PT - 5:30 am PT Address: Essex North Shore Agricultural & Technical School 565 Maple St Danvers, Massachusetts 01923 Type: Professional Career Fair
Referral Interview Day
Time: 9:00 am PT - 5:00 pm PT Address: , Type: Professional Open House