Employee Resource Groups
Our culture is one that recognizes uniqueness, empowers everyone, values all contributions and contributors, and leverages a diverse workforce.
An important component of this is our wide range of Employee Resource Groups. They serve as diversity ambassadors and strategic partners with the following objectives:
Share insights stemming from unique experiences that are valuable in helping Raytheon achieve its vision of an inclusive environment.
Use the influence of their voice and actions to foster the full engagement of all employees, markets and communities.
Contribute to business goals and objectives by capturing all potential of its human and intellectual resources.
Optimize talent across the globe through the recruitment, onboarding and retention of top candidates in all business areas.
Engage employees in diversity awareness activities and career development opportunities of all kinds.
Participate in community service initiatives that speak to Raytheon's role as strong corporate citizen and contributor.
Employee Resource Groups are individual and unique as the members who comprise them. Active groups include:

RAYPRIDE
RAYPRIDE shares unique insights from gay, lesbian, bisexual, transgender and allied communities, helping to contribute to a workplace environment that truly welcomes and values differences.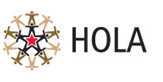 HISPANIC ORGANIZATION FOR LEADERSHIP AND ADVANCEMENT (HOLA)
HOLA serves as a liaison for the Hispanic community across Raytheon, delivering valuable resources to further our employees' personal development while also supporting Raytheon's vision and goals.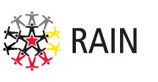 RAYTHEON AMERICAN INDIAN NETWORK (RAIN)
RAIN's mission is to provide a forum dedicated to the improvement and enhancement of employee professionalism through the cultural awareness of the American Indian heritage at Raytheon.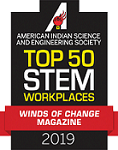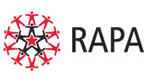 RAYTHEON ASIAN PACIFIC ASSOCIATION (RAPA)
RAPA encourages the personal growth and upward mobility of Asians within Raytheon and the community, with an emphasis on outreach and service initiatives.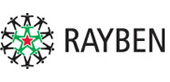 RAYTHEON BLACK EMPLOYEES NETWORK (RAYBEN)
RAYBEN serves as an important forum for African-American employees, helping them to reach their career potential and further enhance our Company's pursuit of partnerships within the African-American community.

RAYTHEON EMPLOYEE VETERANS NETWORK (RAYVETS)
RAYVETS promotes and recognizes our veterans' identity within Raytheon by increasing their visibility and contributions. RAYVETS provides not only veterans but all employees, who wish to join and support this group, an opportunity to understand veterans thereby enhancing our collective ability to collaborate, network and partner to drive cross-business initiatives to grow our business. Veterans' unique experience, product-knowledge and customer-centric insights give us a competitive edge, and, together, we can harness our expertise to optimize solutions for our warfighters. RAYVETS supports Raytheon's veterans and their families as well as the external local communities.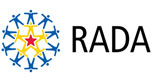 RAYTHEON ALLIANCE FOR DIVERSE ABILITIES (RADA)
RADA provides a voice for disability issues in the workplace, serving as a supportive resource for employees with temporary or permanent disability. By partnering with the Company to promote full accessibility and integration, the group has made a significant contribution to Raytheon's selection as one of the "Top 50 Employers for Providing a Progressive Environment for People with Disabilities" (Careers & the disABLED magazine).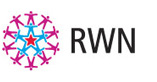 RAYTHEON WOMEN'S NETWORK (RWN)
RWN is committed to supporting and impacting the Company's ability to become an employer of choice for women. This group provides an open forum for the candid exchange of information, access to positive role models, and valuable networking and mentoring opportunities.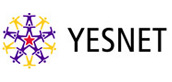 YOUNG EMPLOYEE SUCCESS NETWORK (YESNET)
YESNET is on a mission to foster a culture that's welcoming, supportive and inclusive for early-career employees. Raytheon's focus in engaging all employees to perform at their full potential aligns with the group's purpose of leveraging all opportunities for personal growth, career development, and the retention of top talent.
Powerfully Different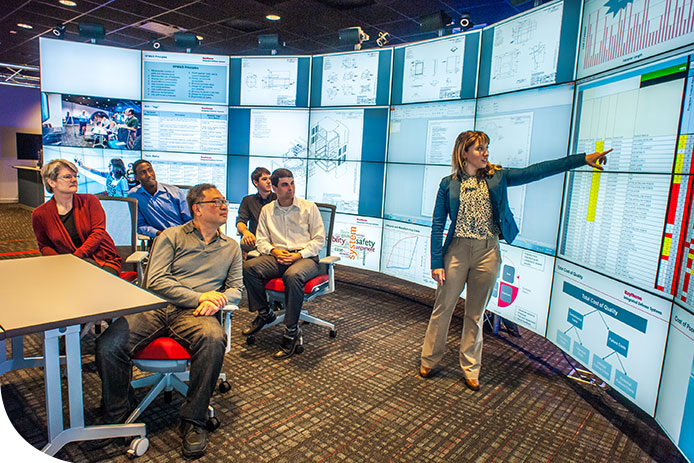 Raytheon's network of employee resource groups creates opportunities to meet, collaborate, network and exchange ideas with people who share your interest, background, orientation or culture. Learn More